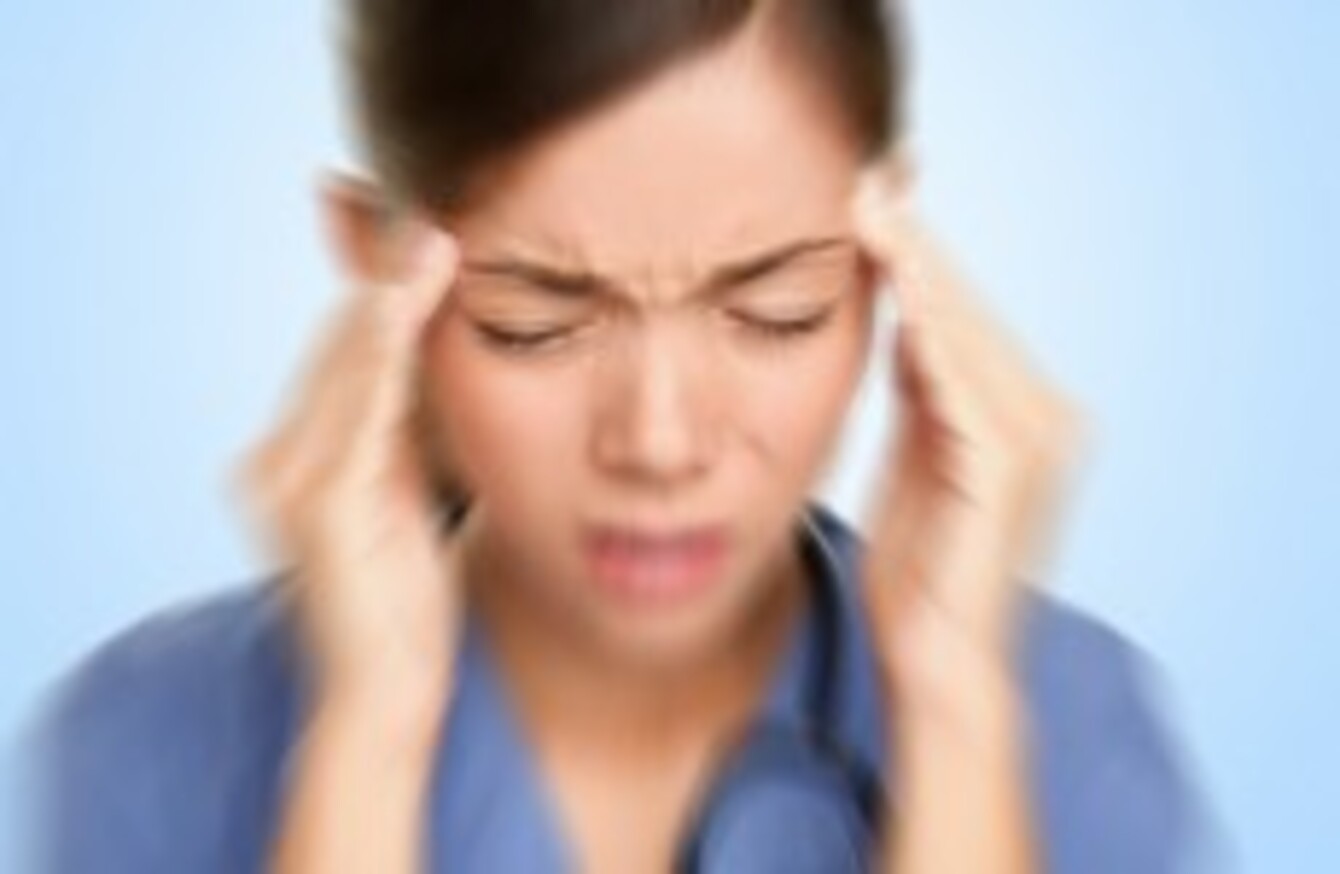 Image: Stressed nurse/Shutterstock
Image: Stressed nurse/Shutterstock
NURSES AND MIDWIVES at Midlands Regional Hospital in Mullingar are working long hours without a break in "an overcrowded and clinically dangerous environment".
That's according to the Irish Nurses and Midwives Organisation (INMO), which has called for an urgent meeting with the HSE to address the issue.
The organisation has demanded that the HSE moves to "immediately to recruit additional nurses and midwives".
INMO said its members who work at the hospital have expressed serious concerns regarding the "acute shortage of staff in all areas of the hospital".
"This is leading to essential nursing and midwifery care being compromised."
In a statement issued today, INMO claims that the HSE has "has made no effort to address this unacceptable clinical environment".
The HSE has now begun cancelling leave at short notice. This is only creating a situation where nurses and midwives are working long hours without a break, or without proper rest, in an overcrowded and clinically dangerous environment.
Derek Reilly, INMO's Industrial Relations Officer, said that the crisis in MRHM is due to "the ban on recruitment which is now having a serious and detrimental effect upon patient care and staff workloads".
"The MRHM has put financial considerations above those of patient care which is totally unacceptable and cannot continue."
The HSE says that Mullingar works "within an allocated budget" and that 20 new staff are due to be hired.
"In relation to nursing posts, hospital management work to manage staffing levels in the hospital and liaise with staff representative organisations on an ongoing basis in this regard. As part of this engagement nursing levels are flexed in line with emergency demands including the requirement to open additional capacity as well as filling vacant posts.
"There are certain areas at MRHM where maintaining nursing staffing levels has been a challenge due to retirements, sick leave and unfilled posts. Every effort is made to fill approved posts as quickly as possible. In this context, the hospital has approval to recruit 10 permanent replacement nursing/midwife posts and 10 additional temporary nursing/midwife posts. This recruitment process is underway with further localised advertising for the positions is to take place in the coming weeks.
"On occasion, it is necessary to open additional beds to cope with increased demand. When additional beds are opened every effort is made to ensure the appropriate staffing are available through a variety of means including;"