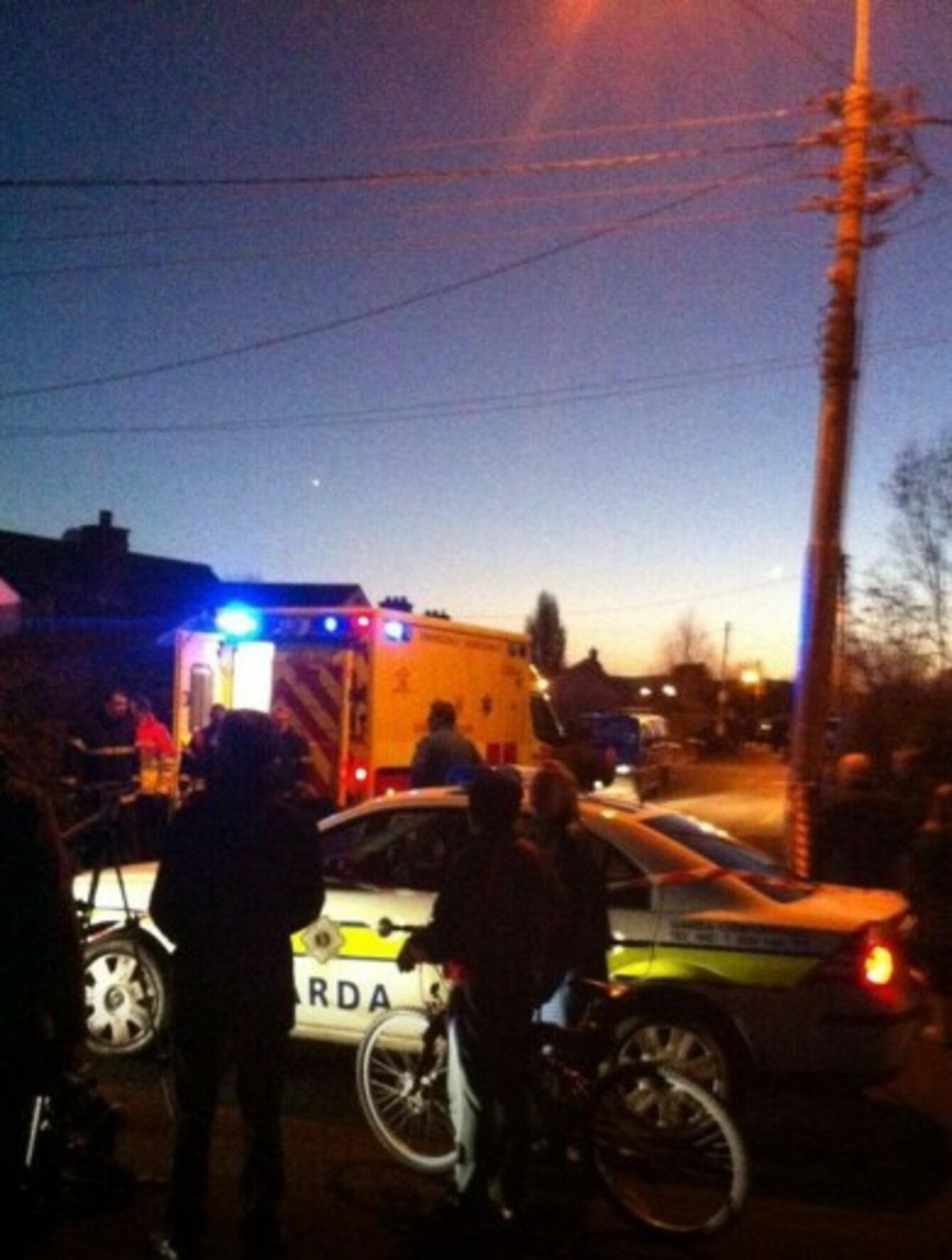 Image: Churchtown Dublin via Facebook
Image: Churchtown Dublin via Facebook
Updated at 10.58pm
A GARDA INVESTIGATION is under way after a stand-off between an armed man and gardaí that lasted around two hours.
It happened in the Farranboley estate, in the south Dublin suburb of Windy Arbour, close to Dundrum, this afternoon.
Emergency services were called to the scene at Farranboley Park, after a man in his 40s was seen with a firearm. Locals reported he had fired a number of shots.
He was said to be in a "distressed" state and sitting in a car. It's believed he was armed with a legally held 9mm pistol.
The first officers at the scene called for back-up, as the man was judged to be in a "distressed state".
Gardaí asked for a 'media blackout' — requesting no reporting of the incident. As the operation continued they discounted earlier reports that the man had fired on members of the force.
The aftermath of the incident this evening [Photocall Ireland]
One eye-witness told TheJournal.ie that he saw 19 squad cars drive into the estate as the response continued. He said there were also ambulances at the scene, but said paramedics had been told to stay clear of the immediate vicinity of the man as the stand-off continued.
A garda helicopter was also in the area.
Further gunshots were heard at around 5pm.
Gardaí confirmed to TheJournal.ie at 5.39pm that the operation had come to a conclusion at around 5.20pm. The media blackout was then lifted.
The man was taken by ambulance to St Vincent's Hospital for treatment to head injuries.
Windy Arbour

Windy Arbour

Windy Arbour

Windy Arbour

Windy Arbour

Windy Arbour

Windy Arbour

Source: Sasko Lazarov/Photocall Ireland

Windy Arbour

Source: Sasko Lazarov/Photocall Ireland

Windy Arbour

Source: Sasko Lazarov/Photocall Ireland

Windy Arbour

Source: Sasko Lazarov/Photocall Ireland
[All professional photos: Sasko Lazarov/Photocall Ireland. All reader photos: 'Adam']
This article was originally posted at 5.44pm