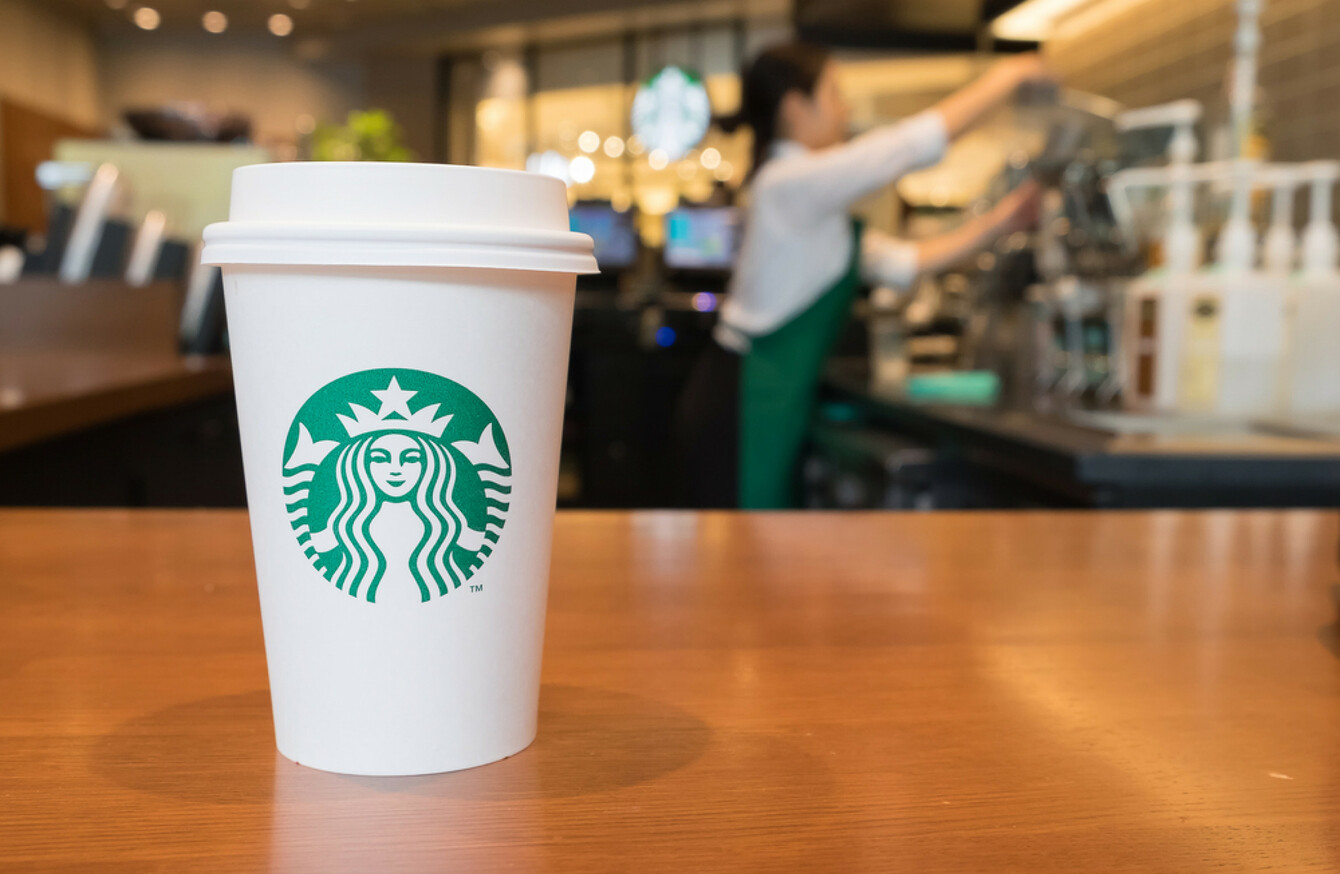 Image: Shutterstock/Natee Meepian
Image: Shutterstock/Natee Meepian
CORK CITY COUNCIL is taking coffee giant Starbucks to court to try to shut its shop on Patrick Street.
In a statement to TheJournal.ie, a spokesperson for Cork City Council confirmed that the case had been referred to the courts, after Starbucks refused to comply with a closure order by 29 June 2017.
The outlet opened in 2015 and was one of three Starbucks in Cork city to open without planning permission.
In March 2016, An Bord Pleanála body ruled that the three developments – the other two are in Opera Lane and Princes Street – amount to a change of use, meaning planning permission is needed for all outlets.
On several occasions since, Starbucks has been denied applications to operate the premises as it would any other of its coffee shops.
City plans designate Patrick Street as primarily a retail area, as per the most recent development plan for Cork.
At various stages, Starbucks attempted to remove the tables, seats and toilets from the location in a bid to make it unnecessary to require planning permission, An Bord Pleanála has noted.
Despite this, however, An Bord Pleanála has ruled that the Starbucks did require planning permission to operate the site. In a determination in March of this year, An Bord Pleanála said that the site was not an "exempted development" from planning permission.
It said: "The Board was also satisfied that the change of use from the former retail use to the use as a "coffee shop", as proposed, raises external matters that are material in planning terms, and that therefore the change of use in this instance constitutes development."
The Cork City Council spokesperson said: "Cork City Council is actively pursuing enforcement action in this instance. Following confirmation in March 2017 from An Bord Pleanála that the use is not exempted development, the Planning Authority issued an Enforcement Notice with the requirement to cease the unauthorised use and restore the premises to its former condition by 29 June 2017.
In cases where Enforcement Notices are not complied with the matter is referred to the Council's Law Department for prosecution through the courts.
Speaking to TheJournal.ie, local councillor Sean Martin said that there are already plenty of nearby coffee shops, and cited the case of a Caffe Nero outlet that was denied planning permission in the same area in recent weeks.
"We need to make sure our planning laws work," he said.
The council spokesperson added that the Caffe Nero had been denied permission "on the basis that the development frontage materially contravenes planning policy objectives for the protection of St Patrick Street as prime retail frontage".
The nearest Starbucks to the Patrick Street branch is on Opera Lane, 200m away.
Cork is not the only area where Starbucks has opened premises without planning permission.
Last September, the multinational conglomerate opened a store in Waterford city. It was opened without planning permission, prompting Waterford County Council to lodge an enforcement case.
In general, planning permission must be sought when changing the use of a building from a shop or retail store to a restaurant or café.
Starbucks has argued in many of the above cases that its outlets didn't change the use of the buildings in question.
In Howth in Dublin, and the outlets in Cork, for example, the company said that the service provided in its store didn't constitute a restaurant or café and therefore planning permission didn't need to be sourced.
"The issue here is that everyone else has to go through planning," Labour county councillor for Fingal Brian McDonagh told TheJournal.ie.
There's an issue here where you can get a competitive advantage if you just plough ahead in lots of different locations.
At the time of publication, Starbucks has not responded to requests for comment from TheJournal.ie.
With reporting from Cormac Fitzgerald