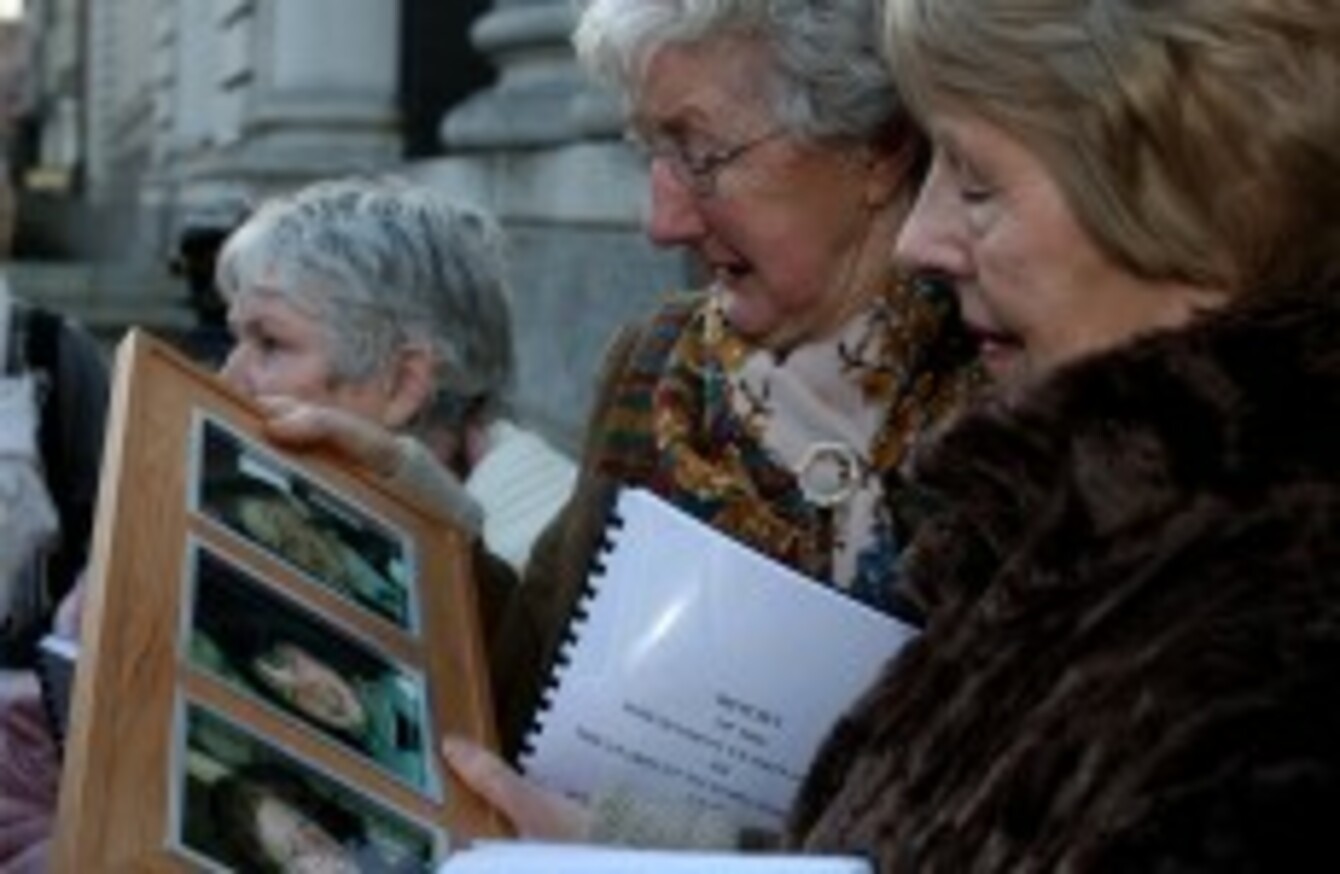 Bride McDermott, who lost three children (William, Marcella and George) in the Stardust disaster weeps, holding a picture of her children, outside Government Buildings in Dublin
Image: PA Archive/Press Association Images
Bride McDermott, who lost three children (William, Marcella and George) in the Stardust disaster weeps, holding a picture of her children, outside Government Buildings in Dublin
Image: PA Archive/Press Association Images
CAMPAIGNERS FOR JUSTICE for the Stardust disaster victims met with Minister for Justice Frances Fitzgerald last month, it emerged today.
The Stardust Victims Committee is demanding a new investigation into the cause of the nightclub fire, in which 48 died and 214 were injured.
One campaigner, Antoinette Keegan, said she was not happy with the meeting, as the Minister asked her why she was there and what did she want.
"I lost my two sisters in the Stardust, and my friends. The Minister knows quite well what we're looking for is justice and truth on the public record," said Keegan.
Geraldine Foy, a researcher for the campaigners, gave a submission to the Minister but told her she could not let anyone else see it, said Keegan. Foy is looking to access nine boxes of evidence before she completes the submission.
Foy had previously said in July she was willing to meet Minister Fitzgerald after a meeting was secured by the Labour TD Aodhán Ó Ríordáin who has since been appointed a junior minister at the Department of Justice.
The committee had previously described Minister Fitzgerald as "obviously supportive of the families… and of the truth".
Minister Fitzgerald, during her time as a Senator, described the Stardust fire as "one of the worst tragedies ever in Ireland" and said the handling of the investigation was "no victory for politics".