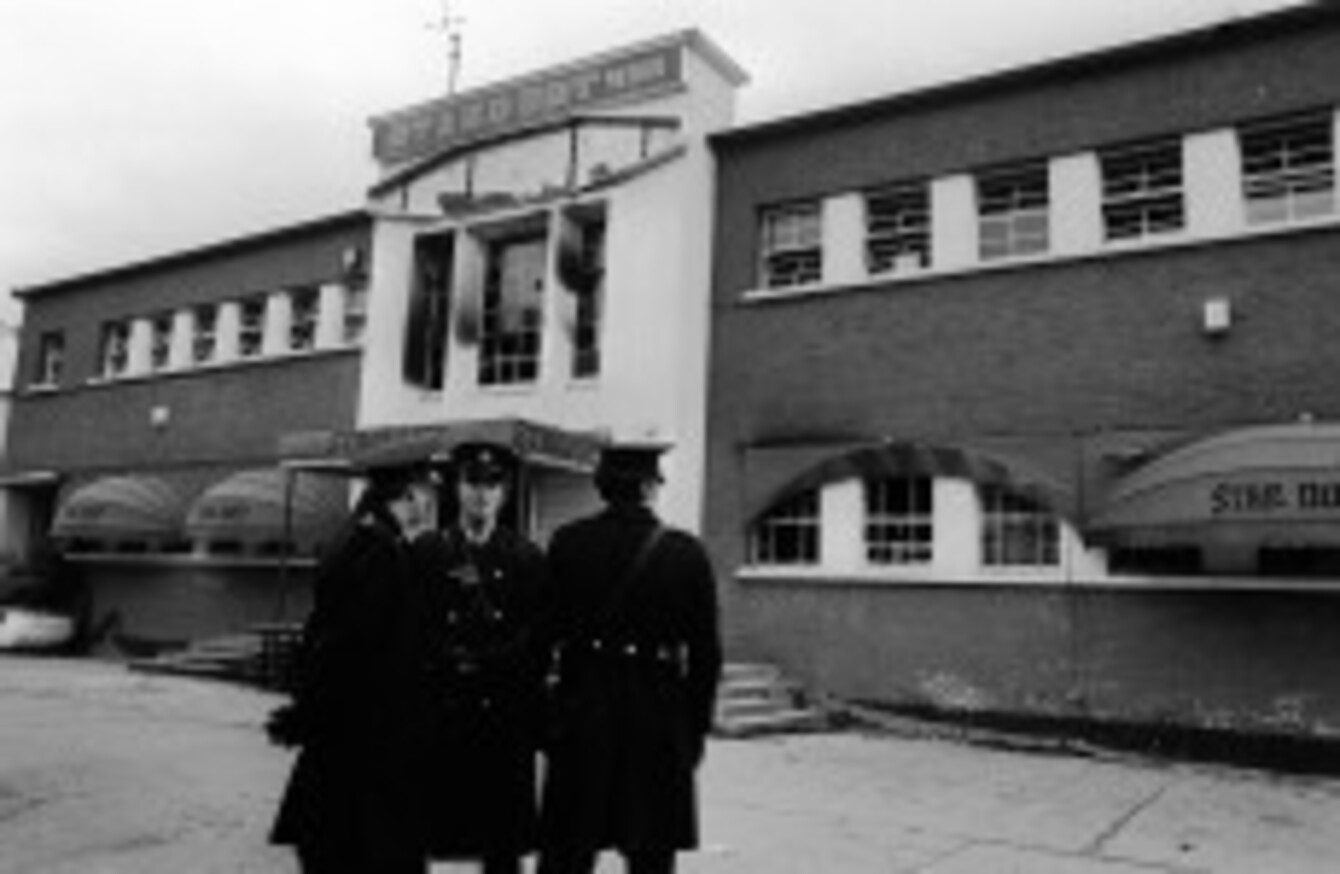 Gardai stand outside the main entrance of a fire-blackened Stardust Disco
Image: Tony Harris/PA Archive/Press Association Images
Gardai stand outside the main entrance of a fire-blackened Stardust Disco
Image: Tony Harris/PA Archive/Press Association Images
THE TAOISEACH HAS been urged to meet with Stardust campaigners after it emerged that gardaí have launched a new inquiry into the incident.
Today, it was revealed that a garda inquiry is underway into both the 1981 Keane Tribunal into the fatal fire, and also the 2009 Coffey Tribunal, which reviewed the evidence.
Now Deputy Tommy Broughan has urged the Taoiseach, Enda Kenny, to meet with members of the Stardust Victims and Relatives committee to discuss their concerns about new evidence they say they have about the blaze.
New evidence
Today, in response to a request from Deputy Broughan that he should meet with the Stardust families, Taoiseach Enda Kenny again stated that he had been informed that the families had new evidence in their possession.
He urged them to submit this evidence for the government's consideration.
However, the Taoiseach would not commit to meeting the families, said Broughan.
Deputy Broughan said he is "disappointed that the Taoiseach still refuses to meet with the Stardust families, particularly as we approach the 33rd anniversary of the tragedy".
He said he strongly urges the Taoiseach "to reconsider his position so that he would urgently meet the families and allow them the opportunity to air their very serious concerns that important aspects of the Keane tribunal report and the Coffey report into the Stardust are incorrect".
Deputy Broughan is due to speak about the issue in the Dáil tomorrow afternoon.
Last week, Tánaiste Eamon Gilmore suggested that he would be willing to meet with the Stardust families.
This came after a number of Stardust campaigners camped outside Government Buildings, asking to meet the Taoiseach and the Minister for Justice.