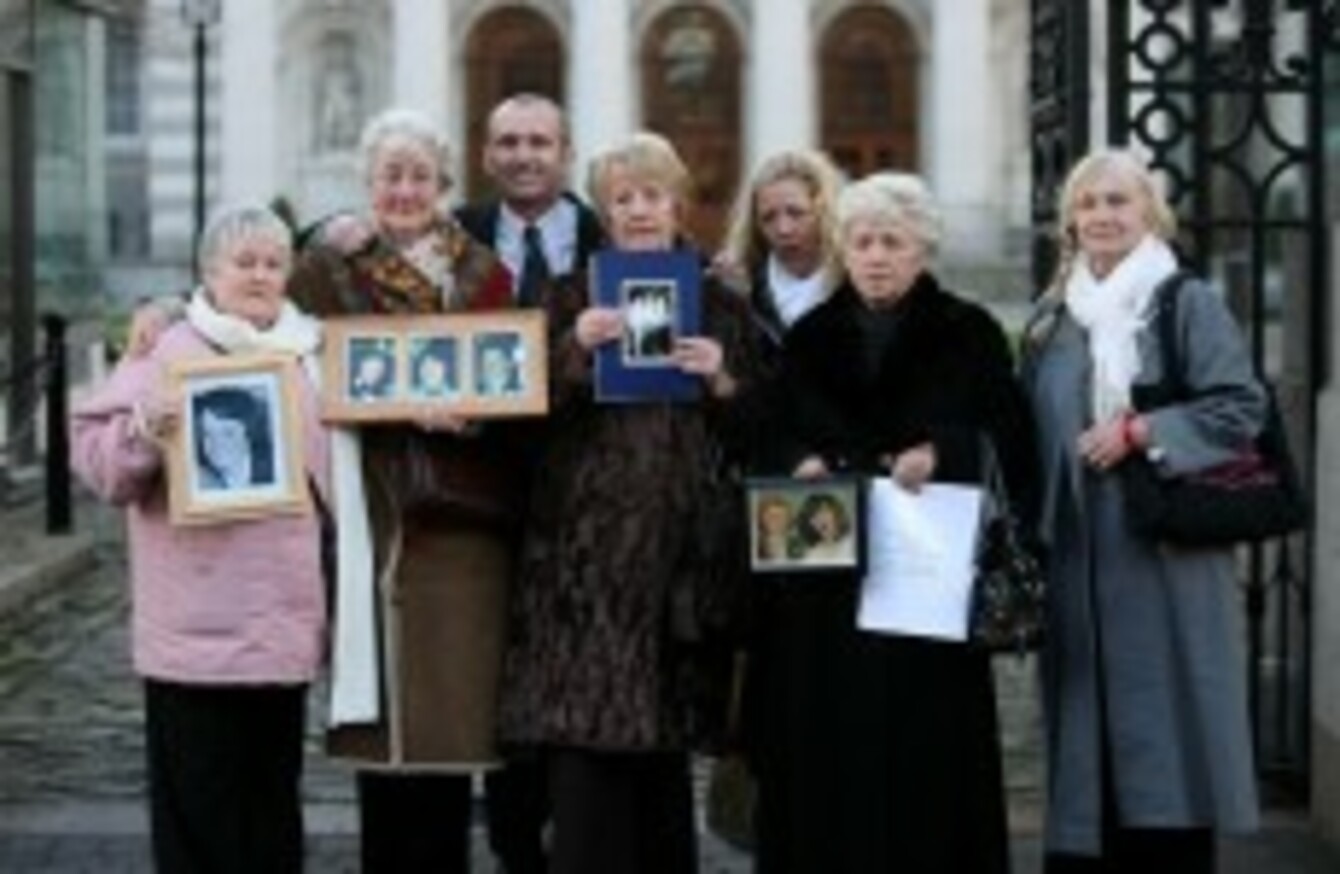 Families of the victims of the Stardust disaster, Pat Kennedy (picture of daughter Marie), Bride McDermott (William, Marcella, George) Eugene Kelly, Betty Bisset (daughter Carol perished), Antoinette and Christine Keegan (Mary and Martina) and Gertie Barrett (son Michael)
Image: Julien Behal/PA Archive/Press Association Images
Families of the victims of the Stardust disaster, Pat Kennedy (picture of daughter Marie), Bride McDermott (William, Marcella, George) Eugene Kelly, Betty Bisset (daughter Carol perished), Antoinette and Christine Keegan (Mary and Martina) and Gertie Barrett (son Michael)
Image: Julien Behal/PA Archive/Press Association Images
FAMILIES OF STARDUST fire victims are to meet with the Tánaiste Eamon Gilmore on Wednesday.
The meeting comes after the campaigners appealed to the Taoiseach Enda Kenny and Justice Minister Alan Shatter to meet with them on a number of issues.
They said that on Wednesday, they will be accompanied by their solicitor Paul O'Sullivan when they attend the meeting at Government Buildings.
The families said that at the meeting with Gilmore, they will raise their concerns around a range of issues.
They say they have new evidence about what was the cause of the fire, and are demanding a commission of investigation to correct the public record on the issue.
They will also be bringing up the issue of the Coffey review conclusion and what it says about the fire.
In addition, they want to bring up the issue of legal costs for the families of the Coffey review.
The families say they are trying to fundraise  in order to pay the experts who may have to represent the families at any future legal appearances.
It was announced earlier this month that a garda inquiry is now underway into both the 1981 Keane Tribunal and 2009 Coffey Tribunal, which reviewed the evidence.
In response to a request from Deputy Tommy Broughan that he should meet with the Stardust families, Taoiseach Enda Kenny again stated that he had been informed that the families had new evidence in their possession.
He urged them to submit this information for the government's consideration.