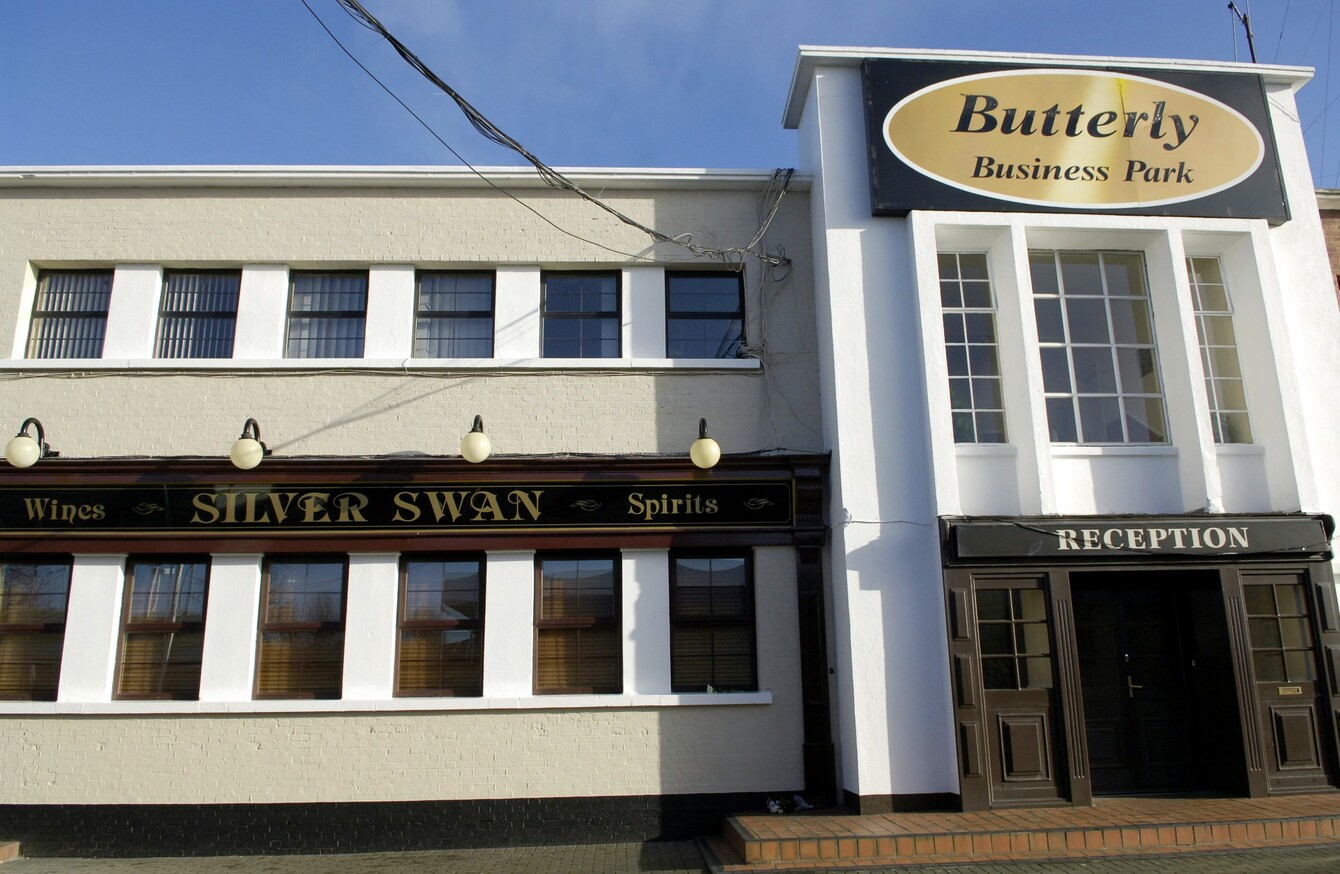 A 2006 photo shows the site in Dublin's Artane where the Stardust was
Image: RollingNews.ie
A 2006 photo shows the site in Dublin's Artane where the Stardust was
Image: RollingNews.ie
COLM BUTTERLY, ONE of the brothers who owned the ill-fated Stardust nightclub, retains up to €500,000 equity in his upmarket home in leafy Clontarf, Dublin, which a bank wants to re-possess, a judge has been told.
Julian Deale, a new solicitor representing Butterly, told Judge Jacqueline Linnane in the Circuit Civil Court that the house at Seacourt, Clontarf, was worth €700,000 with encumbrances of only "in or about €200,000."
He said Butterly had experienced business difficulties and had family law problems.
Celestine MacNally had been joined as a notice party to the possession proceedings.
Barrister Shaula Connaughton-Deeny, counsel for EBS Mortgage Finance Limited, told Judge Linnane in mid-March last that 70-year-old Butterly owed more than €170,000 on his mortgage and the lender was seeking to re-possess the property.
Connaughton-Deeny, who appeared with Ronan Daly Jermyn solicitors, told the court that the overall debt now stood at just under €175,000.
She said Butterly had borrowed €203,200 from EBS in 1996 and had taken out a further loan of €240,000 in 2008. Both loans had been secured on the family home at Seacourt.
Deale asked the court to give his client "one last chance" to come up with a solution to his financial problems and asked for a three months adjournment.
"He has engaged well-known insolvency practitioners McCambridge Duffy to look into his affairs and I don't think anyone would be prejudiced by an adjournment peremptorily against him until the end of July," Deale said.
Debts
Judge Linnane said Butterly had already told the court he intended putting a proposal to the lender but there had been no progress. He had paid only €1,500 off his mortgage debt last year and just €1,000 in 2015.
His monthly repayments on one loan were €2,600 and €1,346 on the other. He had previously told the court he was not working but had taken up some sort of consultancy work.
Connaughton-Deeny said the court had been given a number of excuses on the part of the defendant and although he had provided EBS with a financial statement of his affairs he still had not given the bank any vouching documentation to back it up.
Deale said that if given one last chance he would instruct Butterly's financial advisers that this was the final opportunity.
#Open journalism No news is bad news Support The Journal

Your contributions will help us continue to deliver the stories that are important to you

Support us now
When told there was "still huge equity" in the property, Judge Linnane said:
Yes, but whatever equity there is left is being eroded. The bank wants these loans to be serviced and the arrears addressed. He doesn't seem to have any substantial income to do so.
Butterly previously told the court a receiver had been appointed by AIB to his group of companies, including Patrick Butterly and Sons Limited (in receivership) and Butterly.
Judge Linnane said there had already been two judgment mortgages registered against the same property in 2012 and 2014 by another financial institution and clearly Butterly had other debts.
She granted him an adjournment until 22 June.
Comments are closed for legal reasons