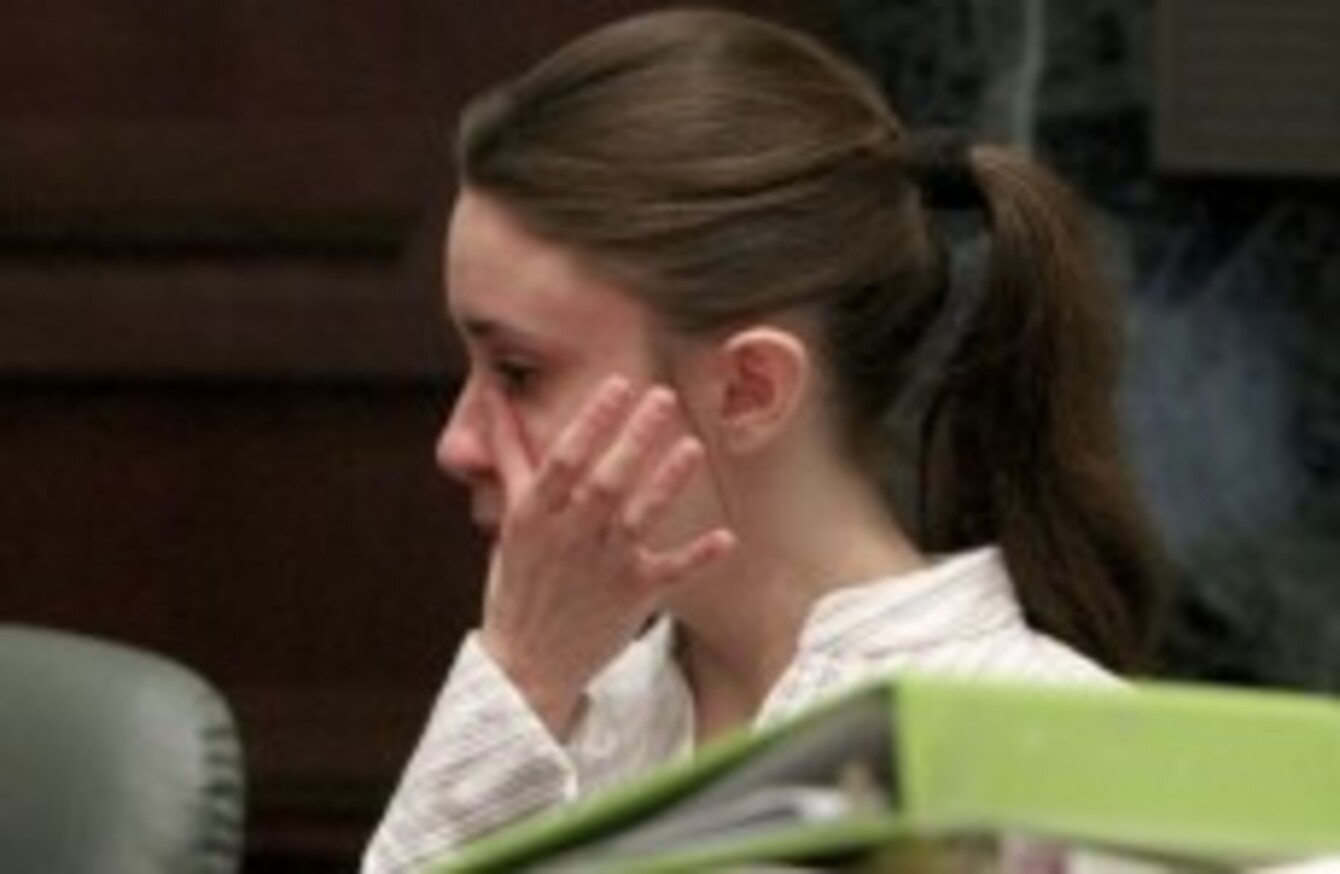 Casey Anthony cries as she listens to her brother Lee Anthony testify during her first degree murder trial at the Orange County Courthouse
Image: Joe Burbank/AP/Press Association Images
Casey Anthony cries as she listens to her brother Lee Anthony testify during her first degree murder trial at the Orange County Courthouse
Image: Joe Burbank/AP/Press Association Images
CASEY ANTHONY'S ACTIONS or lack of actions led to her two-year-old daughter's death, Florida State has said.
The Orlando Sentinel reports that Florida's Department of Children and Families has released a report that states that Anthony failed to protect her daughter Caylee Marie from harm "either through her actions or lack of actions".
The investigation took three years and comes after Anthony was cleared of the charge of murdering her daughter.
The report notes that Anthony failed to report Caylee missing "in a timely manner" and left her in the care of a babysitter "for which she was unable to provide accurate information".
However the report does not carry legal weight.
The 25-year-old was convicted of four counts of lying to investigators looking into the disappearance of her daughter in June 2008.