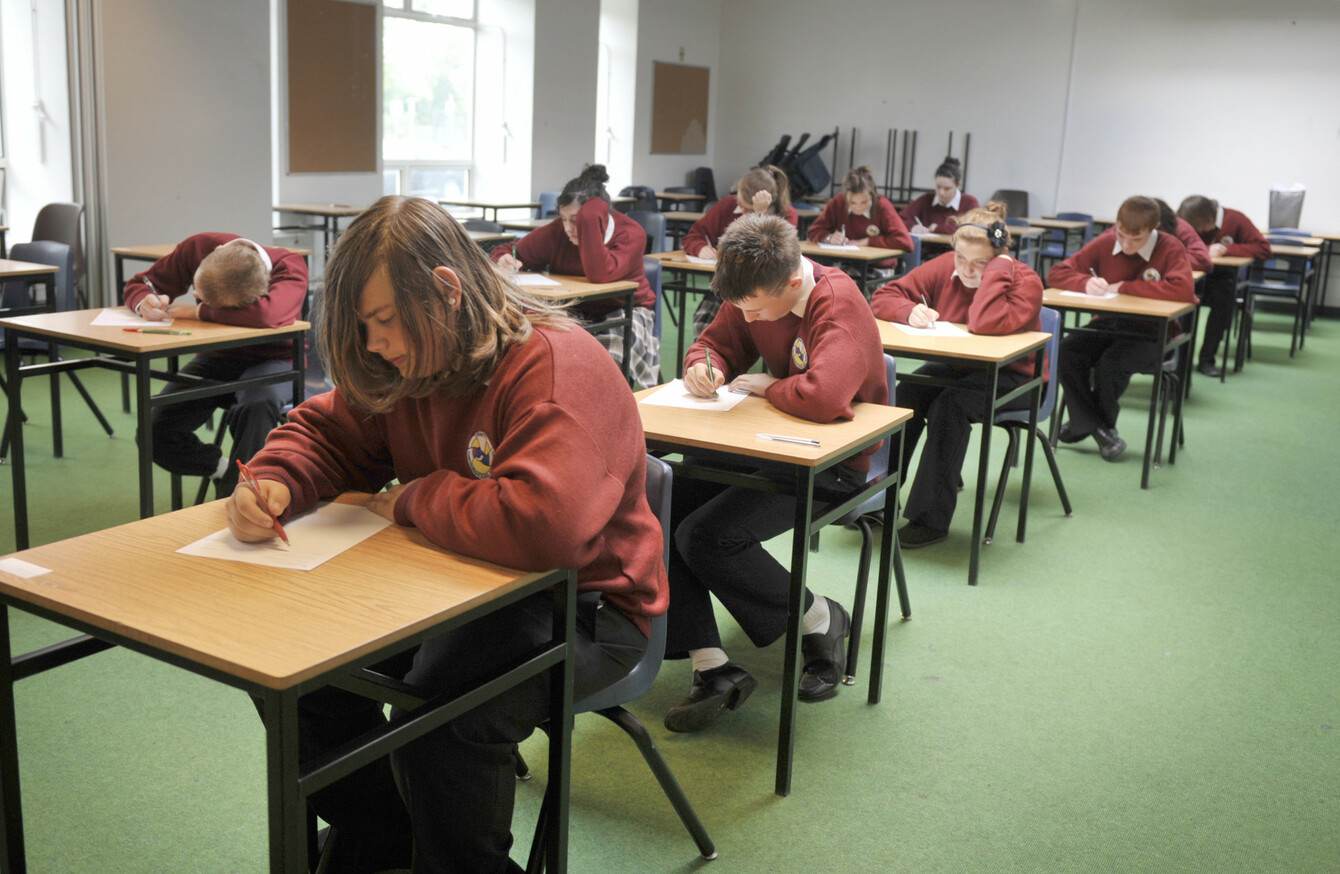 Image: Sasko Lazarov/Photocall Ireland
Image: Sasko Lazarov/Photocall Ireland
THE APPLICATION DEADLINE for teachers to apply to be examiners for the Leaving and Junior Certificate exams this summer has been extended due to there being a number of vacancies across all subjects.
The State Examinations Commission (SEC) has written to school principals around the country urging them to encourage their staff to apply for the positions, which entails marking the 2018 written examinations.
Teachers, including recently qualified teachers and retired teachers, are being asked to apply.
In addition, applications will continue to be accepted from teachers willing to superintend at examination centres in the Greater Dublin area.
Fianna Fáil's education spokesperson Thomas Byrne told the Dáil today that the commission was now "scrambling" to find exam supervisors as a result of the government's delay in tackling the teacher supply crisis.
When asked if the commission was scrambling to fill vacancies ahead of the June exams this year, it said the extension of the recruitment campaign for examiners and superintendents "reflects a pattern of tightness of supply evident for the past number of years, leading to the need for the SEC to issue further appeals each year following the initial closing date".
It added that the current appeal for teachers to apply for positions as examiners is for all subjects this summer, adding:
While general recruitment of superintendents has finished for 2018, we have also sought additional applications from teachers willing to be assigned to act as superintendent in schools in the greater Dublin area…
The involvement of teachers in supervising and marking the work of students in our externally assessed examinations system is vital.
The closing date for applications from teachers interested in applying to superintend at examination centres in the Greater Dublin area is the 30 April. There is no closing date associated with the position of a written examiner.
It is understood the SEC will be appointing examiners right up to the start of the marking exams in June and appointments could even be made afterwards, in order to fill vacancies and in response to examiners dropping out for a variety of reasons.
The SEC said that in recent years it has run recruitment campaigns right up to the start of the marking process.
"The SEC has every confidence that this will be the same this year," said the statement.
A spokesperson for the Department of Education said:
"5,000 extra teachers have been hired in the last 2 years – more than at any point in the state's history.
"The State Examinations Commission have advised the Department that it is confident that with the ongoing support of teachers, all positions will be filled, just like in previous years."