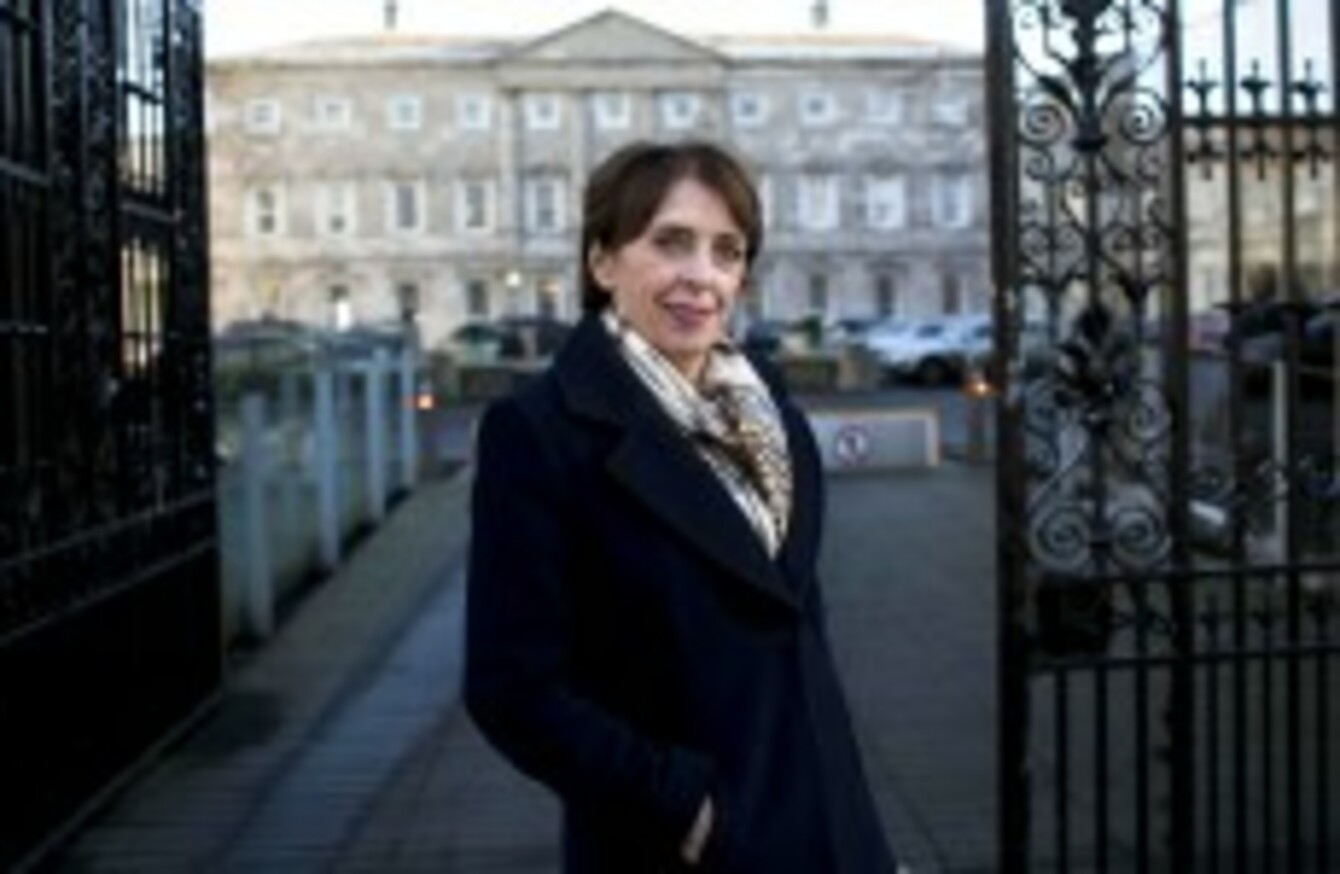 Former Minister of State for Primary Care Roisin Shortall
Image: Wanderley Massafelli/Photocall Ireland
Former Minister of State for Primary Care Roisin Shortall
Image: Wanderley Massafelli/Photocall Ireland
IF INSURANCE COMPANIES reimburse the State with social welfare that has been paid to people who make certain special damages claims, it could save €21 million a year, Deputy Roisín Shorthall has said.
She says the delay in producing legislation to end the effective subsidy is costing the State millions every year, and she hopes upcoming legislation will give Minister for Social Protection Joan Burton the opportunity to change this.
The subsidy typically arises when a person suffers an injury in an accident, is forced to stop work for a while, and suffers a loss of income. If the person claims a social welfare payment during the period off work but subsequently makes a successful insurance claim against a third party for loss of earnings, the value of the social welfare payment is deducted from the overall award.
"It has been taking ages," Shortall told TheJournal.ie. "I have been pursuing it since I  first became aware of it in 2010 and have been taking it up with other ministers since then. A decision is needed at ministerial level that this practice is going to end. I don't know what the reason for reluctance is."
She is urging Minister Bruton to take action on the issue as soon as possible. "It seems to be that is a source of income that is sitting there that could be tapped."
I fail to see any reason for not doing that; at a time when people are being squeezed so much with cutbacks. It seems that it doesn't make any sense not to bring it in. It's hard to know why they are not moving on it.
Subsidy
In other jurisdictions, such as Northern Ireland, the value of the welfare payment is reimbursed to the State by insurers, which is what Shortall would like to see happen here.
According to Shortall, this measure "would have no impact on the poor and no impact on the economy, yet it would save €21 million".
A Social Welfare & Pensions Bill is due to be brought before the Dáil next month, and she is calling on Minister Burton to ensure that this loop-hole is closed off in that legislation.
Minister Burton told Shortall that her department was "making progress" on the issue and intended to "engage in consultations with relevant stakeholders in order to adequately assess all of the possible implications and to comply with formal Regulatory Impact Assessment requirements."
The Minister did not give a specific time frame for the introduction of the legislation, said Shortall.
Minister Burton told Shortall that the Department has "undertaken a substantial amount of background work on this matter". This includes engaging with the Personal Injuries Assessment Board and the State Claims agency as well as discussions with counterparts in Northern Ireland.
I am satisfied that there is merit in such a system of reimbursement and work is underway in the Department to identify the various issues that need to be addressed in order to progress this matter.