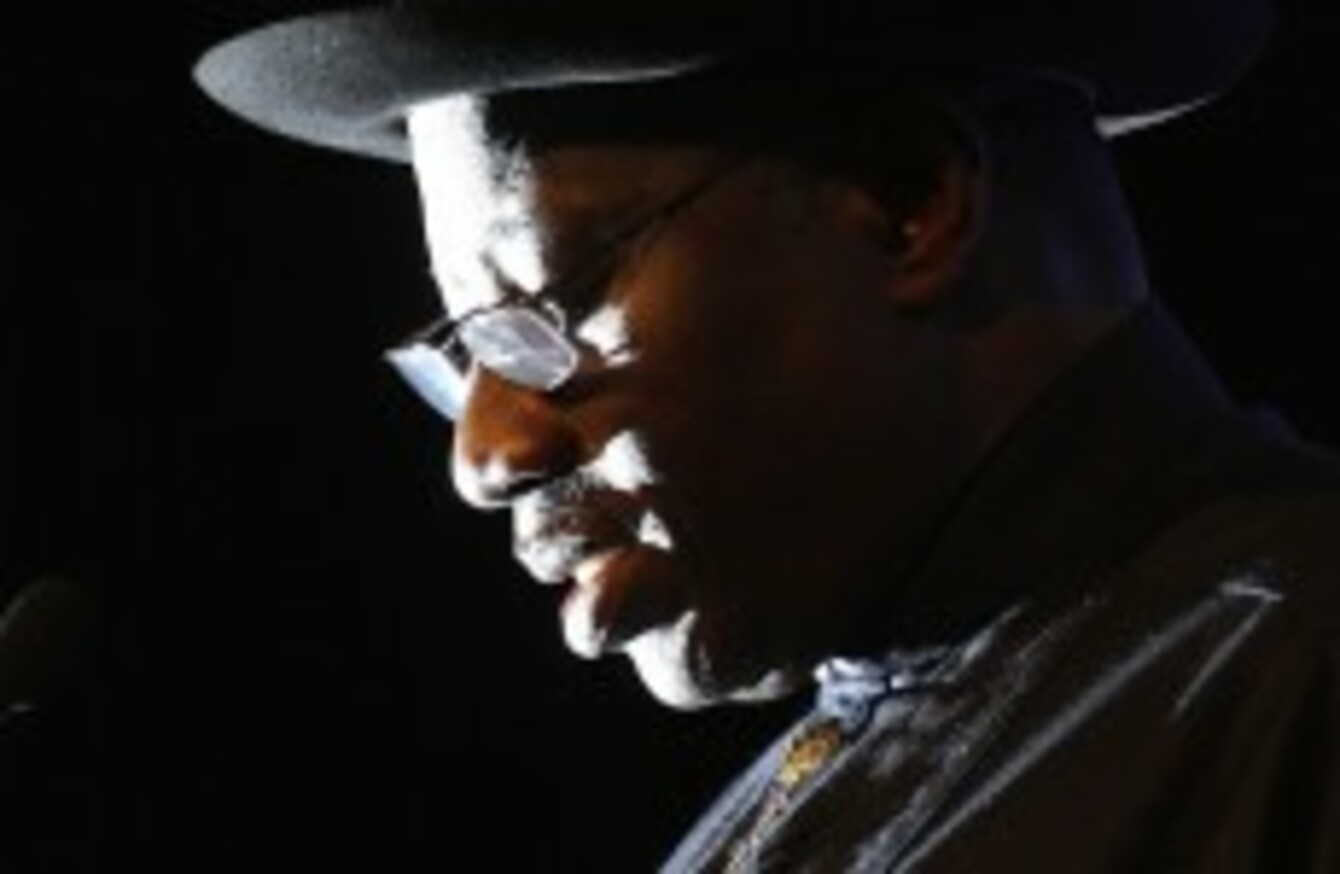 Nigerian president Goodluck Jonathan
Image: Rob Griffith/AP/Press Association Images
Nigerian president Goodluck Jonathan
Image: Rob Griffith/AP/Press Association Images
GOODLUCK JONATHAN, PRESIDENT of Nigeria, has declared a state of emergency in his country following attacks on Christmas day.
The BBC reports that the President enforced the measure in areas of the Plateau state in central Nigeria, Niger state in the east, and Yobe and Borno states in the north-east, and international borders in these areas have been closed.
Jonathan said:
What began as sectarian crises in the northeastern parts of the country has gradually evolved into terrorist activities.
He directed top security officials to set up a special counterterrorism unit.
The move follows the attacks by Islamist group Boko Haram on Christmas Day this year.
The attacks took place at a Catholic church and left 39 dead.
The blast happened at St Theresa Catholic Church as church officials gave parishioners white powder as part of a tradition celebrating the birth of Christ.
Some already had left the church at the time of the bombing, causing the massive casualties. In total, 52 people were wounded.
Afterwards, a Boko Haram spokesman claimed responsibility for the attacks in an interview with the Daily Trust, the newspaper of record across Nigeria's Muslim north.
He said:
There will never be peace until our demands are met. We want all our brothers who have been incarcerated to be released; we want full implementation of the Sharia system and we want democracy and the constitution to be suspended.
Today, Goodluck Jonathan said he would "crush" Boko Haram, said the BBC, and also said that the border closures is an interim measure.
People have fled cities in the Borno State following the attacks by Boko Haram.
- Additional reporting AP