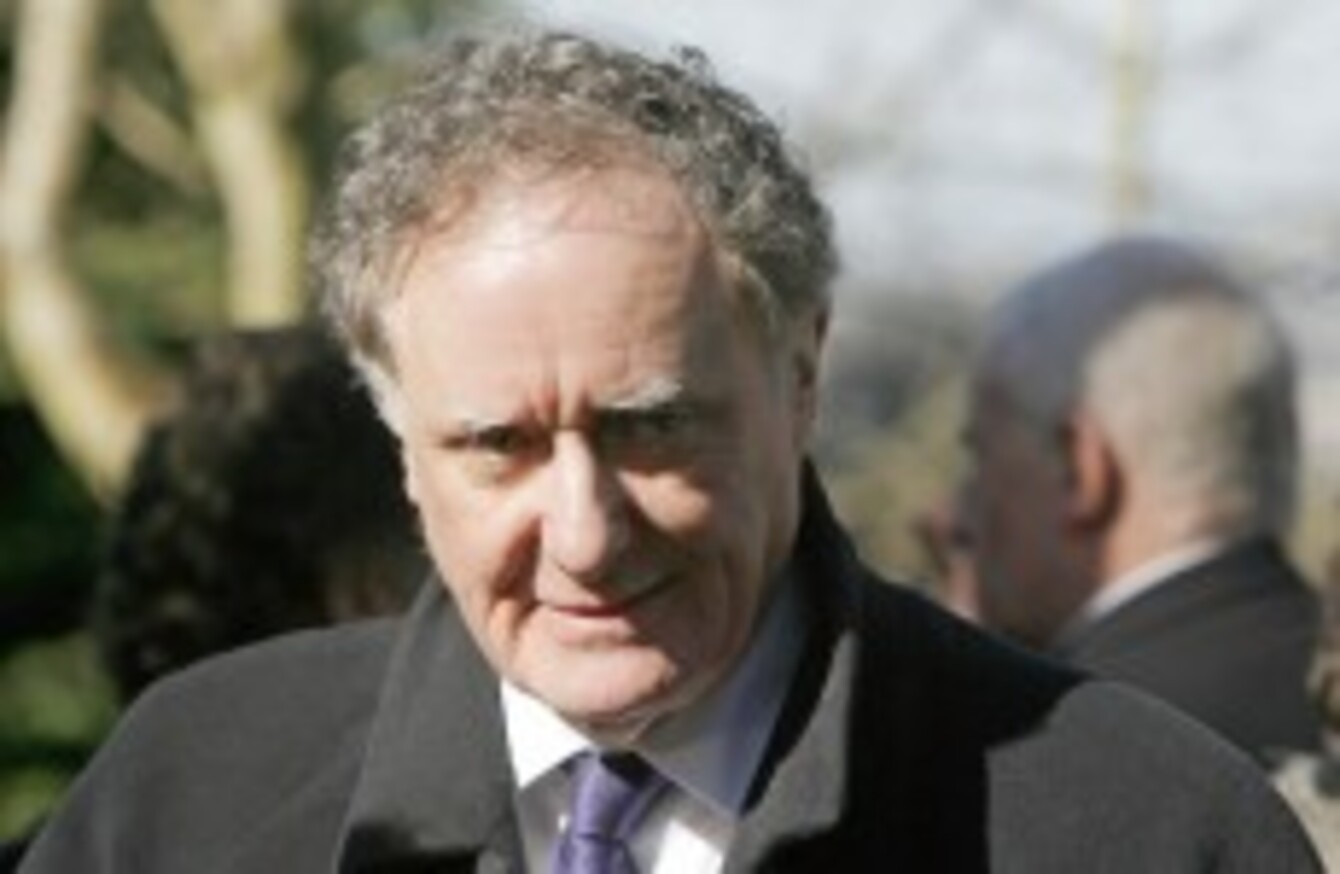 Vincent Browne
Image: Mark Stedman/Photocall Ireland
Vincent Browne
Image: Mark Stedman/Photocall Ireland
AN INTERVIEW REQUEST from Vincent Browne led to an Irish Ambassador writing a confidential letter to the Department of Foreign Affairs in 1984.
The recently released State Papers show that Browne did an interview with the Irish Ambassador to the UN of the time, Eamon Kennedy – even though Kennedy didn't actually want to speak with him.
In a private and confidential letter dated 6 November 1974, Kennedy wrote to Sean Donlon Esquire, Assistant Secretary at the Department of Foreign Affairs in Dublin.
United States
He was writing to let him know that Browne, then the political correspondent of the Evening Herald, was in the US to cover the United States mid-term elections, and wanted to talk to him about the possibility of UN intervention in the North.
Kennedy said that "somewhat reluctantly, in view of the delicacy of the issue", he agreed to see Browne because of his previous contact with the Minister for Foreign Affairs.
I would have preferred not to have seen Mr Browne at all, but in view of his contacts with our Minister and with the Department I felt on balance that it would have been unwise to refuse to see him and that the Department would have preferred me to discuss the matter with him in broad outline, this is what I did.
Kennedy added: "I insisted in no circumstances should I be quoted or referred to in whatever article he might write and he agreed to this".
No UN force for the North
The resulting article from Browne, headlined No UN Force for North, said that the prospect of such a force being sent to the North in the event of British withdrawal "has been discounted by official sources here".
"I explained to him that, in the present difficult situation in the North, any rational contingency planning would have to take account of the possibility of a sudden British withdrawal – however remote and unlikely that might be," said Kennedy of their discussion. Kennedy was not named in the article.
National Archives file 2014/32/2030