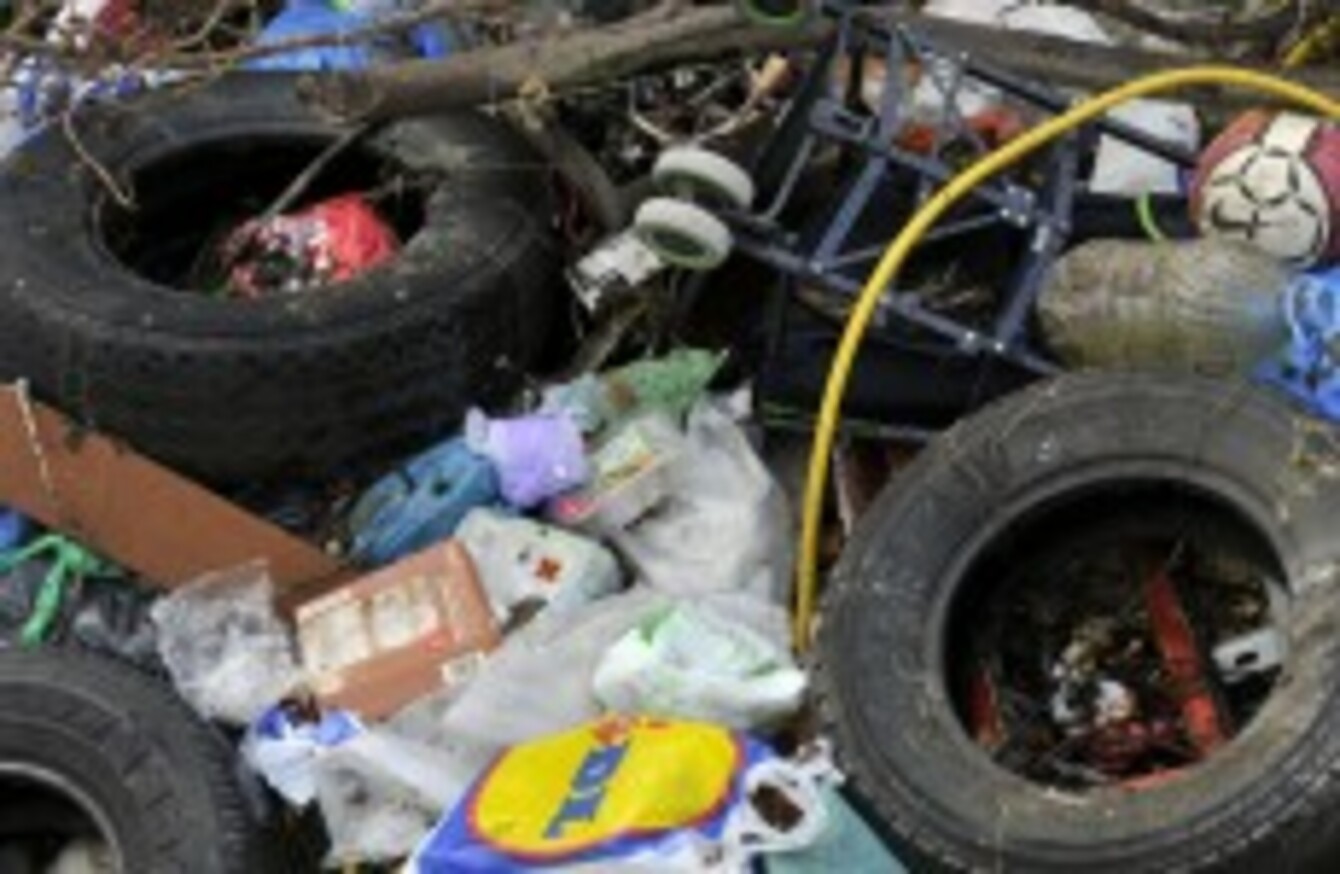 File photo
Image: Rebecca Naden/PA Archive/Press Association Images
File photo
Image: Rebecca Naden/PA Archive/Press Association Images
MORE THAN 10,000 tonnes of household and commercial waste is to be brought back to the Republic after being illegally dumped in the North.
The huge cache of rubbish was secretly buried at an abandoned quarry at Ballymartin, Co Down. It will be repatriated and stored at a landfill site at Whiteriver, Co Louth – where another 2,500 tonnes dumped near Newry is also scheduled to be transported.
The Irish Times reports that transporting the waste from the two sites, will cost around €3.2million, with another €1.3million to dispose of it in landfill. The State will pay almost the entire bill, with the North's authorities contributing 20 per cent of the cost of excavation.
It's estimated that 250,000 tonnes of waste from the Republic was covertly dumped at 14 sites in the North between 2002 and 2004, the Belfast Telegraph reports. The total cost of bringing it back across the border and disposing of it is expected to reach €30million. The waste was dumped in the North to avoid the Republic's landfill charges.
The BBC reports that visible waste at the Ballymartin site includes fertiliser sacks from a plant in Co Wexford and plastic bags from a shop in Cork. Stephen McLaughlin, of the Northern Ireland Environment Agency, said excavating it was a dangerous task, adding: "It's very hard to tell what is down there until we dig it up. There will be lots of toxic chemicals. The water percolating through this waste pollutes the ground water, pollutes local waterways, surface waters and streams."