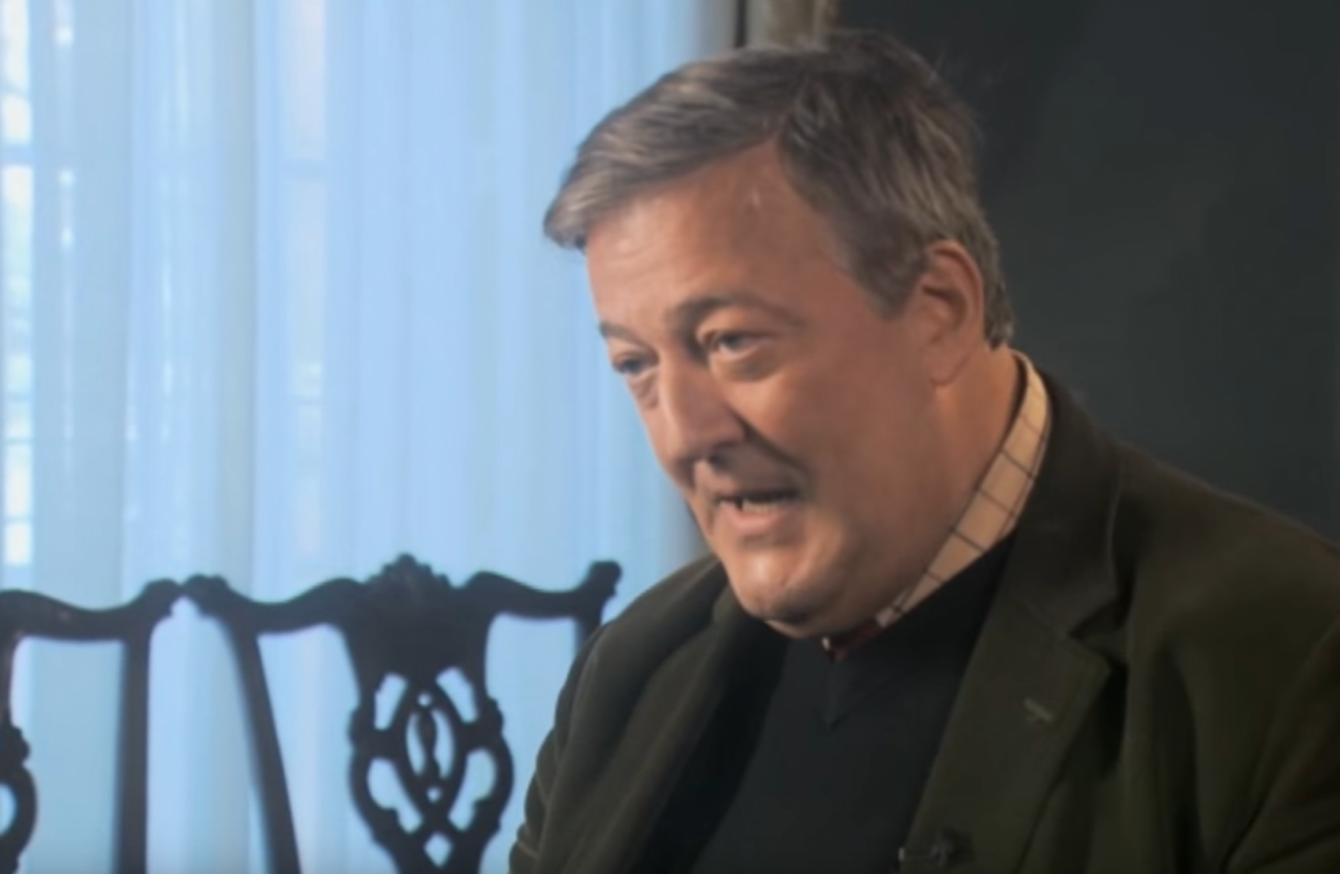 Image: RTE
Image: RTE
GARDAÍ SAY THEY cannot comment on a complaint of blasphemy made against TV presenter and writer Stephen Fry on an RTÉ show.
Fry made comments about his beliefs on the Gay Byrne hosted The Meaning of Life in 2015. His comments led a member of the public to make a complaint to Ennis Garda Station.
Independent.ie, which first reported the complaint, reports that the member of the public believes Fry's comments were contrary to the Defamation Act 2009 and illegal.
The person said they were "doing their civic duty" and had written to Garda Commissioner Nóirín O'Sullivan over the comments, but had not been personally offended.
Source: RTÉ - IRELAND'S NATIONAL PUBLIC SERVICE MEDIA/YouTube
During the show, Fry told Byrne that he believed God is "quite clearly a maniac, an utter maniac, totally selfish".
"Why should I respect a capricious, mean-minded, stupid god who creates a world which is so full of injustice and pain?
""We have to spend our lives on our knees thanking him. What kind of god would do that?"
Gardaí say they cannot comment on an ongoing investigation, but Fry faces a maximum fine of €25,000.