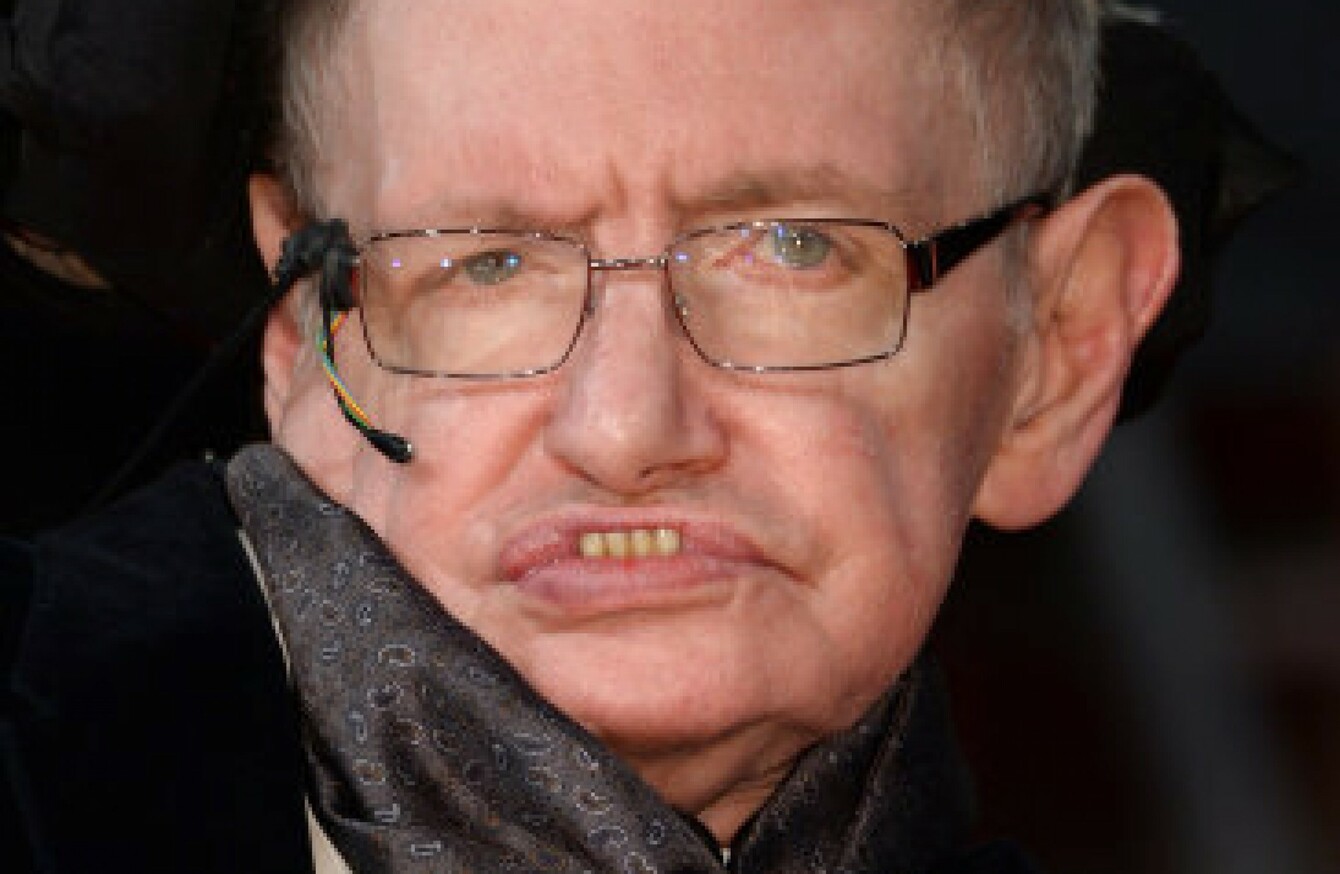 THE WOMEN ARRESTED over death threats to Stephen Hawking was given a four month prison suspended prison sentence today after confessing to her crime at a speedy trial.
She was released from custody after agreeing to a restraining order preventing her from going within 500 metres of the British scientist or trying to communicate with him for the next eight months.
She was tried after refusing to be seen by an expert called in to evaluate her state of mind.
The woman who was convicted of a crime of serious threats has been named locally as Jennifer Theresa Contonio.
She is an American who lives in Norway and a source close to the case described her as "ultra orthodox and very religious".
Under Spanish law she could have been sentenced to up to two years in jail.
The sentence was suspended as she was a first-time offender in Spain.
A court source confirmed, "The American citizen arrested for threatening Stephen Hawking has been released because the four month prison sentence she received was suspended as she didn't have a criminal record in Spain.
As part of her sentence she is prevented from going within 500 metres of Professor Hawking and communicating with him via any means during an eight-month period.
"She has agreed to the sentence and recognised that she committed a crime of serious threats."
Police confirmed in a press release issued just before the sentence was made public that she was 37 years old, not 41 as initially thought.
The press release said: "She had been pursuing Mr Hawking throughout the world and in the last few days had sent him grave threats through social media and to his personal email.
In the various emails he received she outlined plans to end his life during the scientific conference being held in Tenerife.
"Because of the information contained in the emails, it appeared the person sending them could have been inside the conference venue."
The crime she was convicted of covers threats to carry out crimes against someone including murder, wounding, rape and torture.