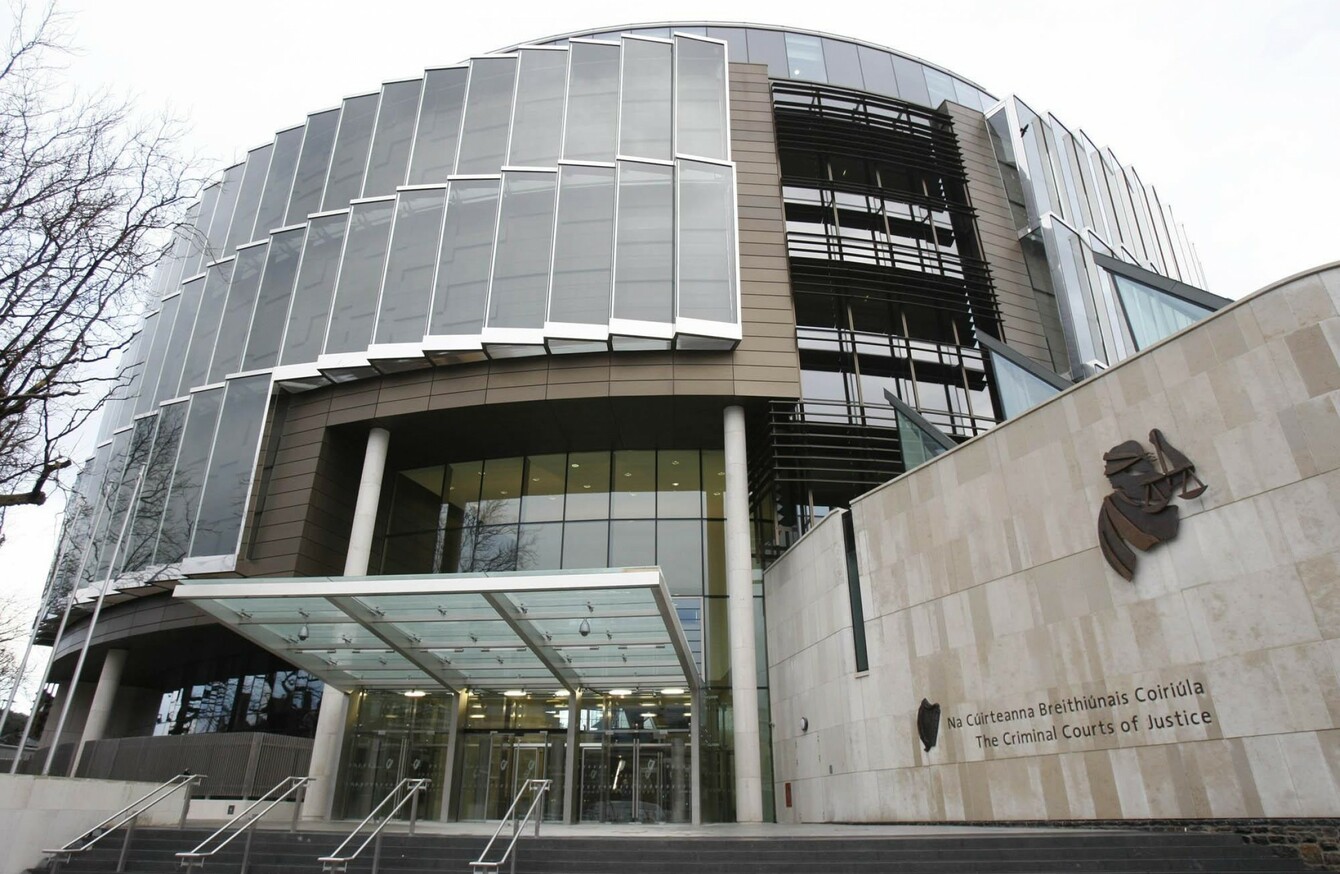 Image: PA Archive/Press Association Images
Image: PA Archive/Press Association Images
A CONVICTED MURDERER has been sentenced to ten years in prison for burning down a house occupied by a family just days after he was released from a life sentence.
Stephen Rock (51) of Priorswood House in Coolock, Dublin was found guilty at Dublin Circuit Criminal Court of damaging a house at Colepark Drive in Ballyfermot, Dublin on 12 July 2014 and intending to endanger the life of another.
The 51-year-old had pleaded not guilty to the charge.
Detective Inspector Colm O'Malley told Monika Leech BL, prosecuting, that Rock was seen "in the vicinity" of the home on the night in question.
The court heard "an item" which looked like a "shoe box" was seen by a witness burning in the window of the house on the night of the fire.
Counsel told the court that Leanne Nolan managed to rescue her mother, Maureen Nolan, and her younger brother from the house. One of the family pets did not survive the blaze.
"The jury heard evidence that as a result of the blaze the house was destroyed and the family had to move to temporary accommodation," said Ms Leech.
The court heard Maureen Nolan had been "assaulted" by Rock when he came to the house earlier that day and herself and her daughter Leanne asked him to leave.
"When Mr Rock was asked to leave he said they would be sorry when he came back," counsel said.
Rock denied starting the fire when interviewed.
Valuables
The court heard the economic loss to the family was €40,000 which did not include the "property loss to the house" which included beds, curtains and family pictures and much more.
"It was not possible to put a value on the personal items lost," said Ms Leech.
Ms Leech said that Leanne Nolan experienced "flashbacks" after the fire, her confidence suffered when applying for new jobs and she was afraid "something would happen to her mother when she was not there."
The court heard how the Nolan family were upset after losing their dog in the fire and it was only now that they were "getting back to some kind of normality."
"It was the first time I felt we could move forward as a family," Maureen Nolan stated.
He took everything, there were times when I felt I wanted to run away from here.
Rock was previously convicted for murder and jailed for life in 1989. The court heard he was serving his time in Shelton Abbey Prison in Arklow when he escaped in 1999.
"He had served ten years in prison before he absconded and he subsequently returned to this jurisdiction following an arrest warrant," said Detective Inspector O'Malley.
#Open journalism No news is bad news Support The Journal

Your contributions will help us continue to deliver the stories that are important to you

Support us now
The court heard Rock continued to serve his sentence from 2005 to 2014 before he was admitted to full temporary release on 8 July 2014.
Paul Greene SC, defending, told the court his client's "only visitor over the years" had been his mother who died four years ago.
Mr Greene asked the court to take into account his isolated situation and his regret and concern for the Nolan family.
Judge Patrick McCartan said that what Rock did,
was very serious and very dangerous particularly for a man with his record and who had been on temporary release and given full release from his sentence only four days before.
The judge "commended" Leanne Nolan for attempting to put out the fire and rescuing her brother and mother.
"Mr Rock is someone who cannot have any sympathy from this court and he won't get it," said Judge McCartan before sentencing Rock to ten years in prison.