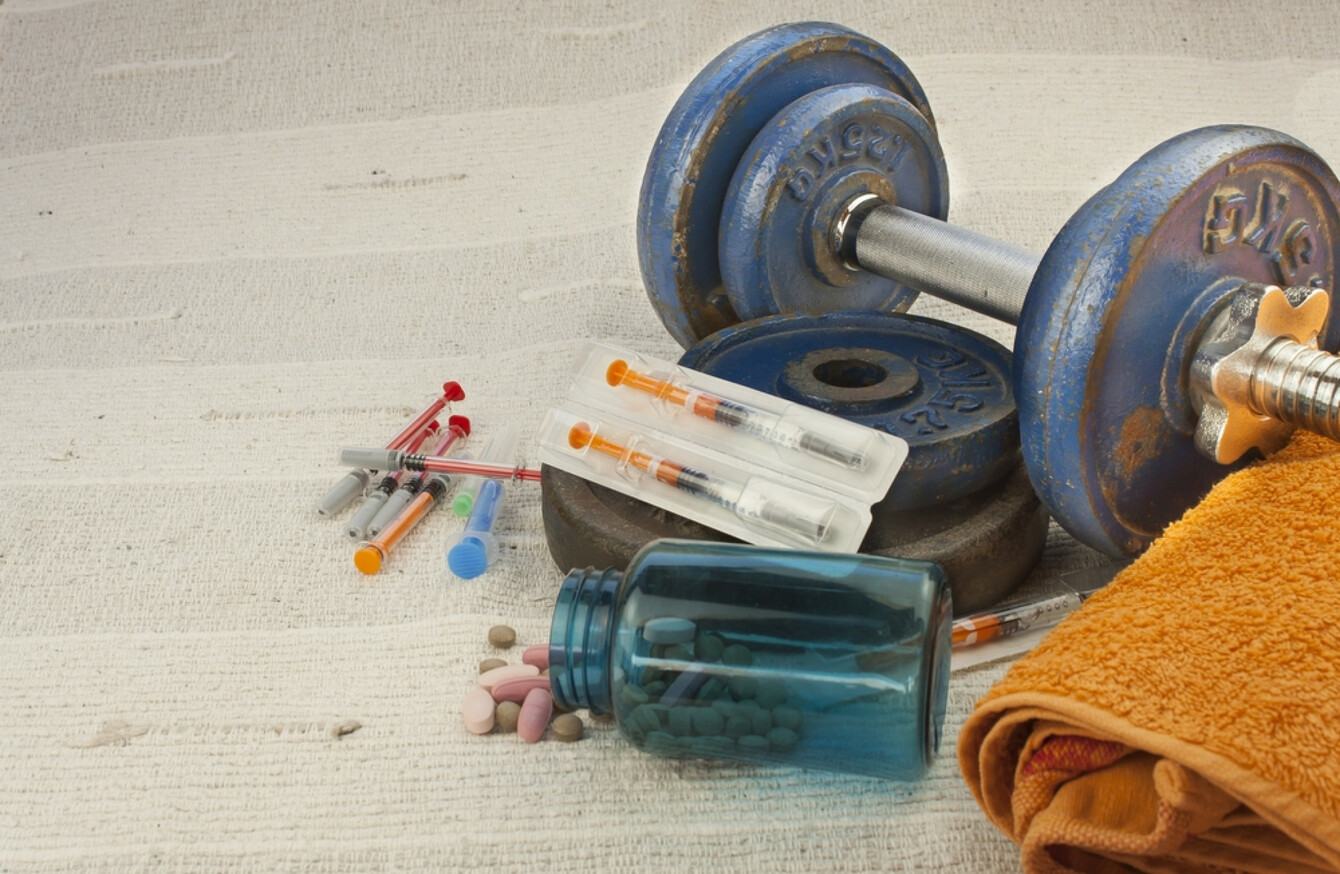 Image: Shutterstock/Marsan
Image: Shutterstock/Marsan
A CORONER FOR Cork city this week warned against the dangers of steroid use at the inquest into the death of an 18-year-old boy.
Coroner Philip Comyn returned a verdict of death by misadventure in the case of Luke O'Brien, from Grange, Kilmallock, Co Limerick.
The verdict was returned after officials indicated that on the balance of probabilities Luke developed a swelling of the brain because of his usage of the steroid Stanozolol.
The coroner said that he had a duty to warn the public of the "significant health risks" associated with taking steroids.
"Most of these steroids are obtained illegally. You do not know what you are getting. People need to be told of this," he said.
I hope people will become aware of the dangers of [these drugs] by Luke's passing.
Steroid use 
A number of indicators point towards the unregulated use of anabolic steroids rising in Ireland in recent years.
Each year for the past three years, the number of illegally obtained anabolic steroids seized has risen dramatically.
Last year, 449,411 dosage units of steroids were detained, compared to 109,006 in 2016 and 38,049 in 2015 – showing a rise in use.
The misuse of anabolic steroids has been linked to a range of side effects including cardiac disease, blood clots, headaches, depression, aggression, irritability and stomach pain.
In many cases, people are sourcing the drugs for performance enhancement but are either unaware or ignoring the dangers of taking the prescriptions without medical supervision.
Commenting earlier this year on the seizures, John Lynch, director of compliance with the Health Products Regulatory Authority (HPRA), said that it was "particularly concerned" with the rise in detentions of anabolic steroids, which pointed towards a "demand among some people for these highly potent prescription medicines".
"The abuse and misuse of anabolic steroids can have serious consequences for the long-term health of the individuals who take them," said Lynch.
We would urge anyone using illegally sourced anabolic steroids to stop doing so and to seek advice from their healthcare professional if they have any concerns about their health.
Culture 
According to Paul Devine, a personal trainer and powerlifter based out of Active You gym in Drumcondra, use among people training in health and fitness has risen since he began training about 10 years ago.
"My best input on it would be that steroids aren't just for people playing in the Olympics anymore – they're more recreational," said Devine.
"People who have trained for 20 years to get into the Olympics, then to get 5% better take steroids.
"Whereas now you see people training for a couple of months and they're not seeing results fast enough, then they try to get 5% better from steroids.
It definitely ties into an impatience or a need for a fast track.
#Open journalism No news is bad news Support The Journal

Your contributions will help us continue to deliver the stories that are important to you

Support us now
Devine said that use has definitely gone up but that in his view "you'd be hard pushed to find someone who admit they're taking steroids".
Devine competes in the Irish Drug Free Powerlifting Associations, which, unlike other competitions, tests competitors to ensure that they are not using drugs.
For Devine, steroid use can quickly become substance abuse, with a whole host of negative side effects attached to it.
In his view, there are multiple avenues and approaches to training and fitness that people should take before they even consider taking steroids.
"I think people are too quick to turn to steroids. I've been training for 10 years, I haven't stalled on progress," he said.
Steroids seem to me like a way to get people to that elite level, whereas most people won't get anywhere near that. They're not even close enough to maybe justify [taking steroids].
He said for many people, steroid use was being used as a "first push" when it shouldn't be.
"Put in the hard work. There are so many other steps that you could take before you looked at your hormones," he said.
"Is your diet right? Are you eating properly? Are you exercising? Is your programme good?
Are you actually doing all the other things before [doing] that?