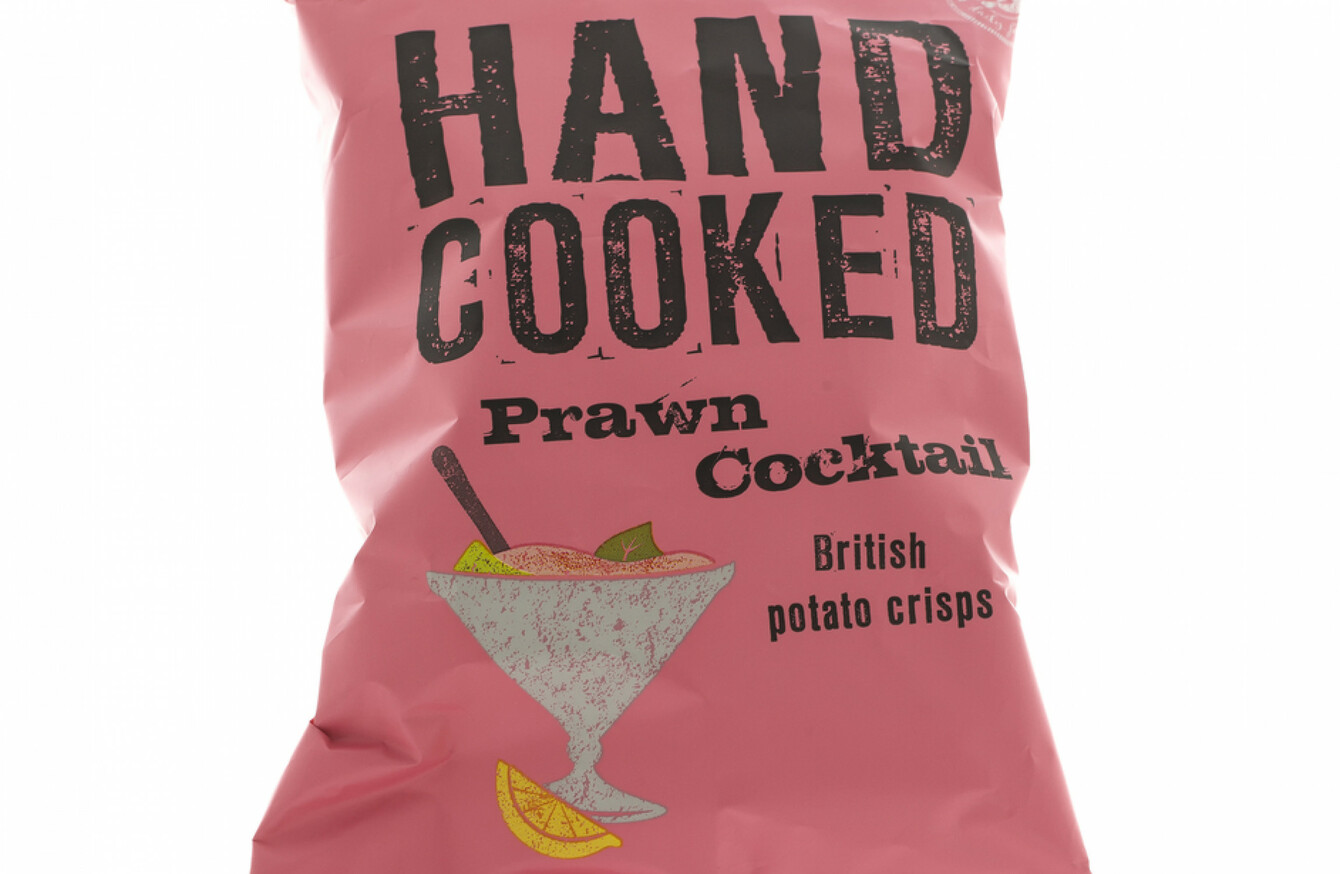 Image: Urbanbuzz via Shutterstock
Image: Urbanbuzz via Shutterstock
UK RETAILER MARKS & Spencer has announced that it will reduce the packaging of its own products to cut down on waste – but other supermarkets in Ireland don't have the same plans (at least not yet).
Last week, the Guardian reported that more than 140 of Marks & Spencer's "best-selling products" have been repackaged in smaller sizes, but will still have the same amount of food in them as before.
The change meant reducing the air bubble in bags of crisps and popcorn in order to make the packaging smaller.
The change, which is a part of their 'Project Thin Air', has led to 75 tonnes of packaging being saved each year, which (in terms of carbon emissions savings) equals 152 fewer lorries on the road.
M&S said it had been working on this project for a year, and hoped to roll it out to other areas of the store as well.
As of yet, however, other major supermarkets in Ireland don't have plans to roll-out a similar plan to reduce the packaging on their products.
When asked by TheJournal.ie about M&S's Project Thin Air, a spokesperson for Tesco said that they were "aware that packaging has become a growing concern for customers" and are looking at ways to address this.
Through our membership of the Government's Action Group in the Retail Sector, we're reviewing proposals regarding food waste and this includes packaging.
A spokesperson for Aldi said that it was working with its suppliers "to improve packaging design to minimise waste and maximise recycled content as appropriate", but didn't comment on plans to reduce its own packaging.
"We are committed to using reusable, secondary packaging, like returnable crates, wherever possible, while all Aldi own-label products are labelled with the relevant recycle logos, according to our Recycling Brand Guidelines."
#Open journalism No news is bad news Support The Journal

Your contributions will help us continue to deliver the stories that are important to you

Support us now
It added that it's also making efforts to minimise food waste.
Our national partnership with FoodCloud has allowed us to donate over 400 tonnes to date of surplus food to hundreds of local charities from our stores nationwide.
SuperValu and Centra, which are both owned by the Musgrave Group, said that they were "continuously looking for ways to prevent waste and to maximise recycling", but said that packaging was an important part of the food business.
"Packaging plays an important role in containing, preserving and protecting food throughout its journey from production until it is consumed in the home," a spokesperson said.
Plastic packaging also helps to maximise shelf-life and reduce food spoilage, thus preventing household food waste. We work closely with our suppliers to ensure that packaging is kept to the absolute minimum.
Both stores said they worked closely with Repak and the Waste Resources Action Programme (WRAP) "to ensure that we continue to make improvements in this area".
Dunnes Stores, Lidl and Spar Ireland were contacted for comment, but did not reply before this article was published.