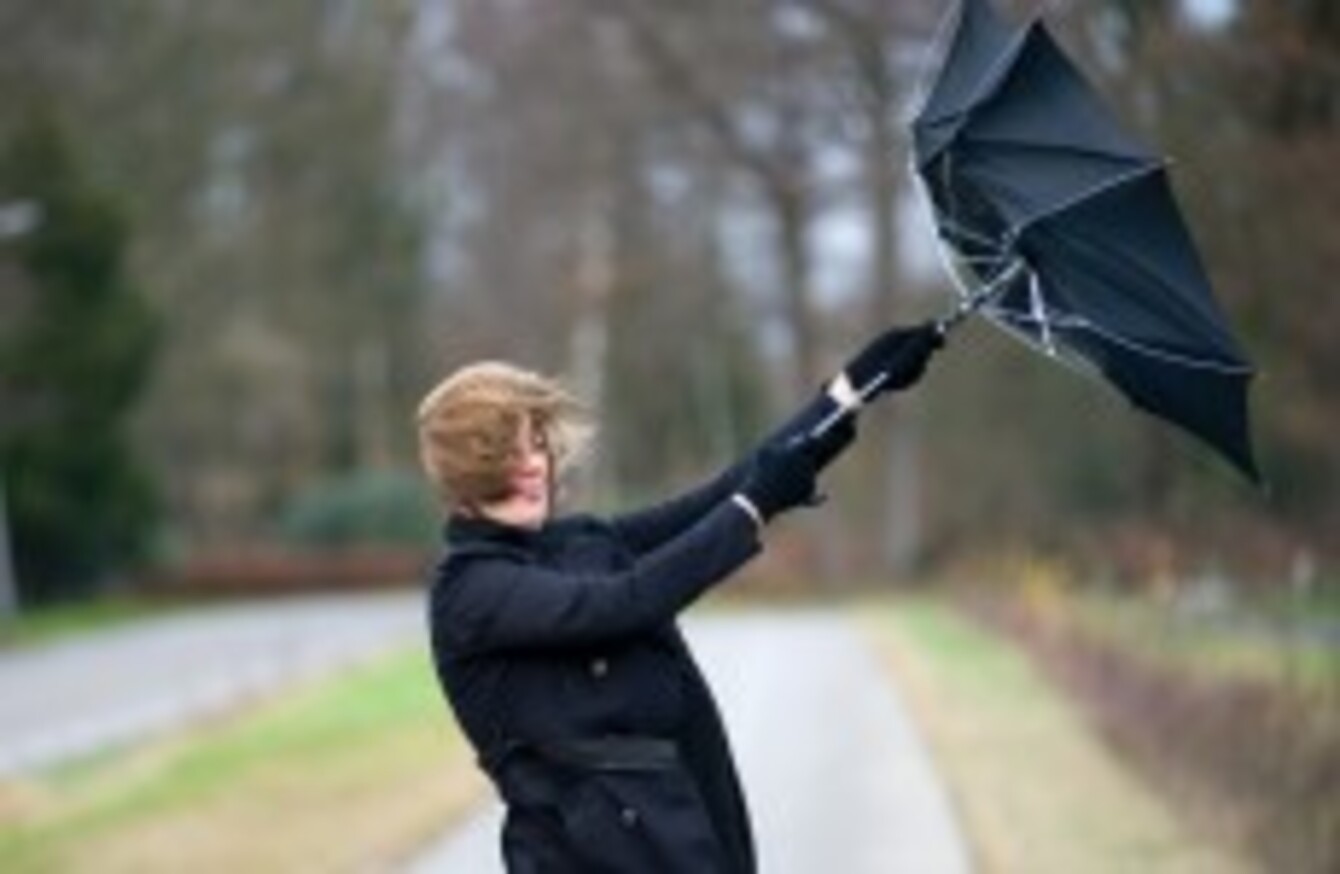 Image: Shutterstock/Robert Hoetink
Image: Shutterstock/Robert Hoetink
MET ÉIREANN AND the Met Office in the UK have announced the list of storm names chosen by the public.
The two meteorological organisations launched a pilot project last month to name storms that have the potential to affect the UK and/or Ireland.
To be in line with the US National Hurricane Centre naming convention, names which begin with the letters Q, U, X, Y and Z will not be included. The Met Office said this will "maintain consistency for official storm naming in the North Atlantic".
Here are the names:
Abigail
Barney
Clodagh
Desmond
Eva
Frank
Gertrude
Henry
Imogen
Jake
Katie
Lawrence
Mary
Nigel
Orla
Phil
Rhonda
Steve
Tegan
Vera
Wilbert
These will apply for autumn and winter 2015/2016.
Famous names
Met Éireann's head of forecasting Gerald Fleming previously told us why certain names are avoided:
We won't have a Storm Elizabeth for example, given our neighbours across the water. Or perhaps Enda – or Michael.
"Names of prominent people we would have to avoid. We have to be careful about these things," he said.
A statement from the Met Office said: "Working together, it is hoped that naming storms will help raise awareness of severe weather and ensure greater safety of the public.
The Met Office and Met Éireann will continue to issue weather warnings in the normal way using the Met Office National Severe Weather Warning Service and Met Éireann Weather Warnings. A storm will then be named when it is deemed to have the potential to cause substantial impacts in the UK and/or Ireland.
"To avoid any confusion over naming, if a storm is the remnants of a tropical storm or hurricane that has moved across the Atlantic, the already established method of referring to it as, e.g. 'Ex-hurricane X' will continue."
Met Éireann said the scheme is focused on "large-scale, cyclonic windstorms with potential for significant land-based wind impacts – often systems which develop rapidly and/or move quickly towards us".
All severe "wind events giving rise to status Orange or status Red weather warnings" will be named.
The statement continues: "Technically, in the Beaufort Scale, the term 'storm' is reserved for wind events of mean speeds between 89 and 102 km/h. These are rare enough events overland in Ireland, occurring every couple of years or so on average; somewhat more frequently in the coastal waters around Ireland. However in the cases outlined here, names may be assigned at substantially lower thresholds."