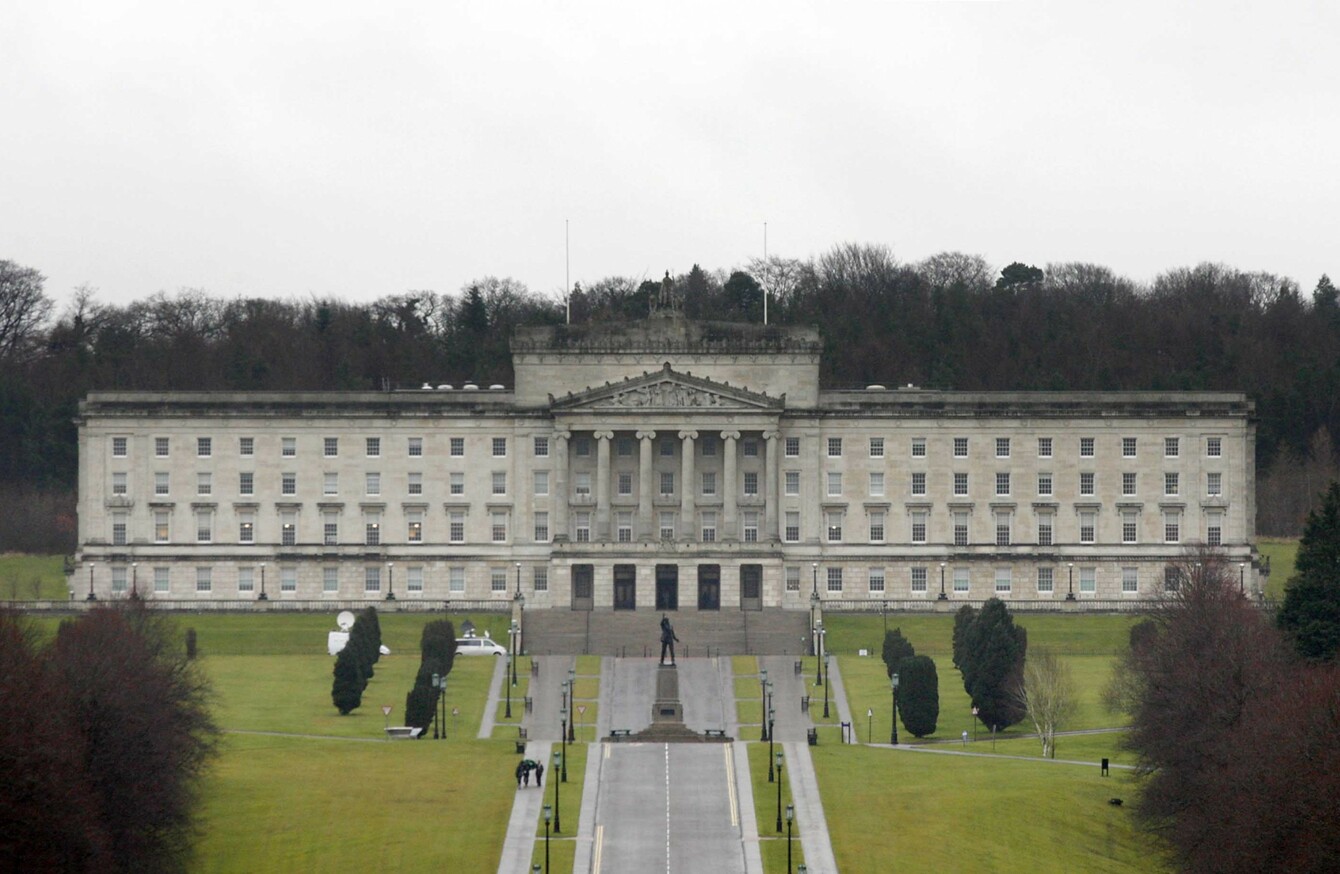 STORMONT HAS REJECTED a proposal to allow abortion in Northern Ireland in cases of fatal foetal abnormality.
The debate concerned an amendment to the Offences Against the Person Act 1861 and the Criminal Justice Act (Northern Ireland) 1945. It sought to ensure that "a person shall not be guilty of an offence under certain sections of these acts when":
(a) a pregnancy is terminated by a registered medical practitioner where a diagnosis has been made of a foetal abnormality which is likely to prove fatal, and
(b) the diagnosis was made by two suitably qualified registered medical practitioners who are of the opinion, formed in good faith, that—
(i) the condition of the foetus is likely to cause death either before birth, or during birth, or,
(ii) if a live birth should occur, there is no medical treatment which could be offered to alter the fatal nature of the condition or improve the chances of survival.
In introducing the debate, Stewart Dickson of the Alliance Party – who tabled the proposal alongside MLA Trevor Lunn – said that he wanted to share a personal story, telling those assembled about Sarah Ewart, whose unborn child was diagnosed with a fatal foetal abnormality.
When Sarah asked about her options, including termination, little could be said to her for fear of falling foul of current legislation. Indeed, one consultant abruptly declared, "I'm not going to prison for anyone". Sarah had to turn elsewhere for healthcare advice. She had to face both the understandable mental and physical trauma of continuing the pregnancy. She sought a termination in London after taking advice outside Northern Ireland. This was at her own cost — a cost of some £2,100. Add to that the ordeal of travelling to an unfamiliar clinic far from home.
Ewart has since launched a legal case to overturn the abortion ban.
Lunn also shared a personal experience of fatal foetal abnormality, where his wife was told their unborn child was unlikely to survive.
The fatal foetal abnormality amendment fell with 40 voting in favour and 59 voting against, the BBC reported.
Anna Lo tabled an amendment which sought an exemption in the case of rape or incest, but this was also rejected.
Dickson said that before 2013, "few, if any, people dared to speak about this issue in Northern Ireland".
Emma Pengelly from the DUP, who opposed the amendment, said: "Medical experts advise that there is no such term as "fatal fetal abnormality". The test and balance of proof is not clearly articulated in this amendment. Key voices of expertise are missing."
Currently, an illegal abortion could potentially lead to a jail term in Northern Ireland.
A pro-life vigil was held outside Stormont during the debate.
The event was also live tweeted, with the hashtag #trustwomen used by pro-choice supporters. Alliance for Choice, which started the hashtag, said that its campaign will "keep abortion firmly on the political agenda in the run-up to the Assembly Election".
The debate ran until nearly midnight.