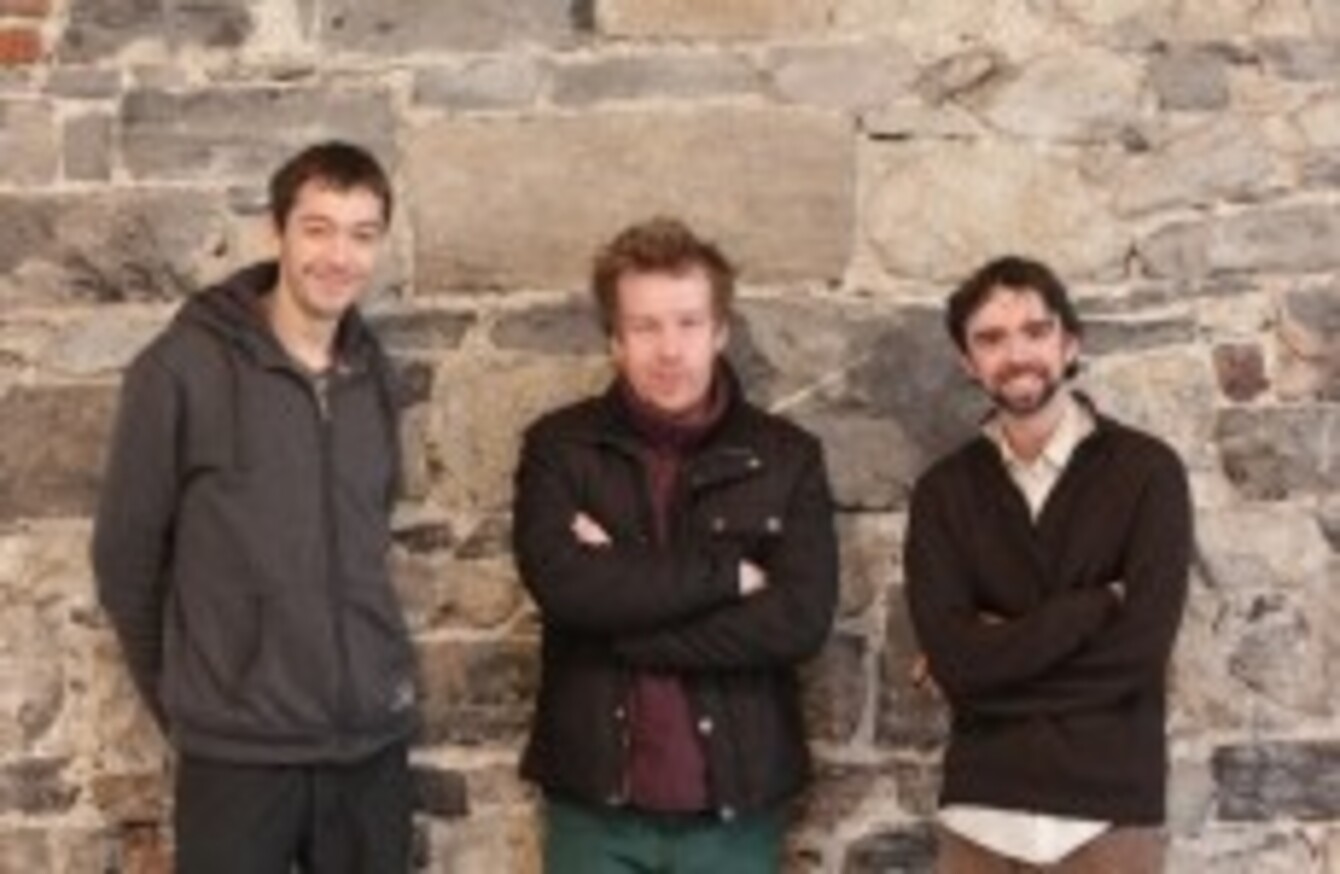 Andrew Flaherty, Kevin Barry and Tom Rowley
Image: Storymap
Andrew Flaherty, Kevin Barry and Tom Rowley
Image: Storymap
WANT TO TAKE a literary journey through Dublin – but one with a bit of bite?
Then you may be interested in the Storymap app, which brings the capital's literature history to life in a brand new and interactive way.
Launched yesterday, Storymap City of Words is a free smartphone app for iPhone and Android phones which allows you to journey across Dublin city, while taking in the poems, prose and stories inspired by the streets and alleyway's around you.
It was developed in collaboration with Dublin UNESCO City of Literature.
On the app you'll find over 25 stops around the city that act as 'doorways of inspiration'.
Each one looks at how that location has inspired an author, from famous writers like James Joyce and Jonathan Swift to modern poets and rappers like Tempermental MissElayneous.
There are new pieces performed by the writers themselves, as well as older pieces brought to life by actors and poets. Each one has a video or to listen to as you walk.
International Impac Award winning writer Kevin Barry performs a story based around Ringsend -' The Apparitions' – in which the ghost of Samuel Beckett returns to the city, while Roddy Doyle provides an exclusively written piece, 'The Spire'.
The poetry of classic writers like Patrick Kavanagh and James Clarence Mangan is contrasted with work by slam poet champions Colm Keegan and Stephen James Smith.
The app's creators say you will get an insight into how the lives of authors like James Joyce and Bram Stoker were shaped by Dublin, as well as look into how the city influenced lesser-known writers, such as 'the invisible prince' Sheridan LeFanu.
The people behind the initiative are film directors Tom Rowley and Andrew Flaherty, who launched Storymap in 2011 as "a new way to see Dublin through stories".
Flaherty explained more about this latest aspect to their work:
For a small city Dublin has punched well above its weight in literature for centuries and there are few streets that don't have a literary connection. We wanted to make something to celebrate this in a way that wasn't academic, but really plunged people into the literature in an engaging way.
Beginning with 25 pieces, Storymap City of Words will expand over the next three months with another 10 new pieces. The aim is for it to become "a key platform for poets and writers."
The app is also available online at cityofwords.storymap.ie.