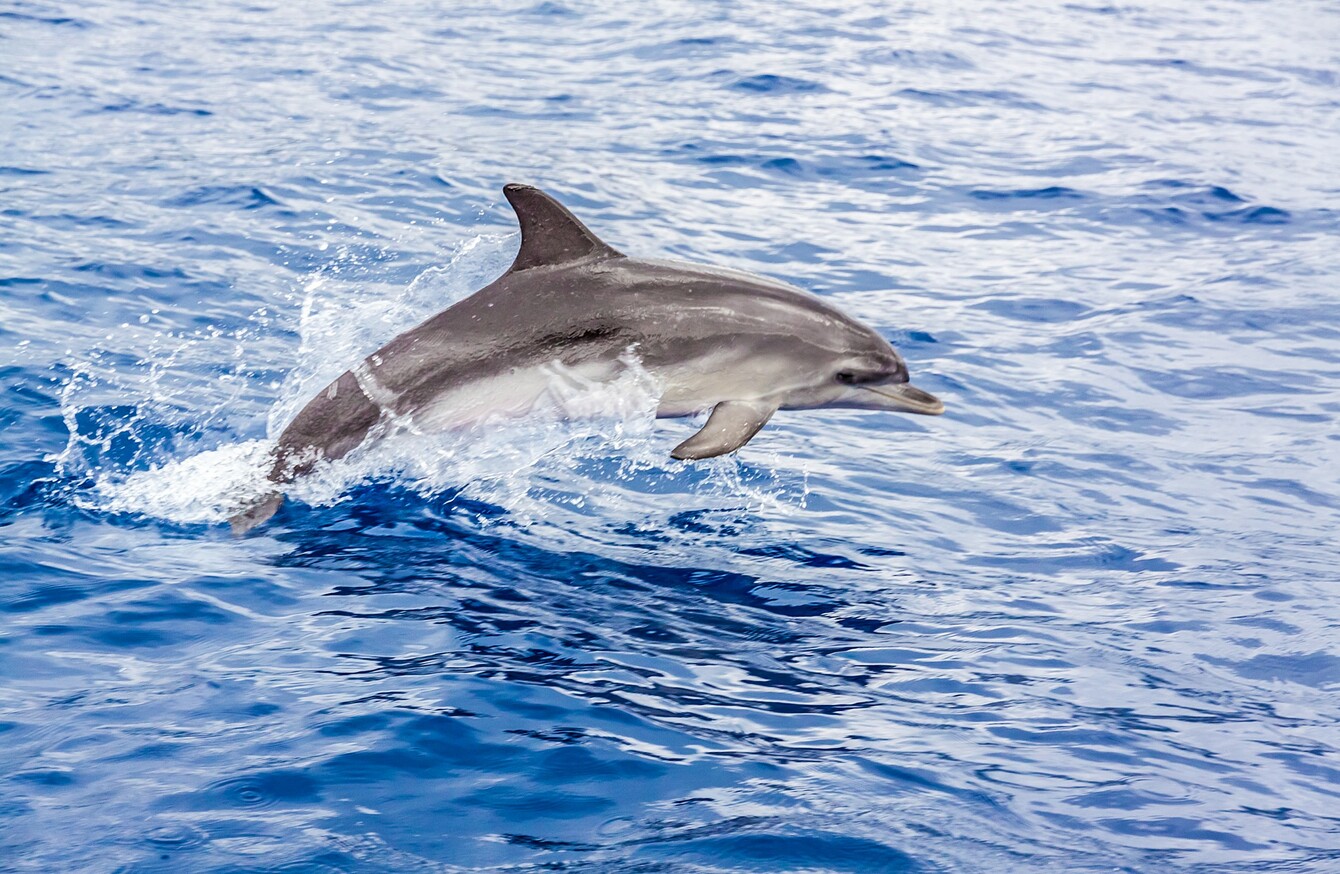 Image: Shutterstock/aldorado
Image: Shutterstock/aldorado
FOREIGN-REGISTERED TRAWLERS have been linked to a rise in the number of common dolphins washing up on Irish shores.
The Irish Whale and Dolphin Group (IWDG) said it recorded 28 dolphin strandings in January and February 2016, the second highest number since records began in 2000.
But the group fears the recorded number of strandings could only be "a small percentage" of the actual number of dead dolphins.
"We have never seen anything like the scale of the now apparently annual carnage on our northwest coast," Mick O'Connell of the IWDG said.
During the same period in 2010, by comparison, only two strandings were reported.
Post-mortem examinations of dead dolphins found in the northwest in 2013 – when the highest total number of strandings was recorded – indicated they had drowned "probably as a result of being caught in pelagic trawl fisheries".
Call for mitigation
O'Connell said many of the dolphins washed ashore over the past two months – particularly in counties Mayo, Sligo and Donegal – show obvious signs of having been caught in fishing nets.
"While there is no conclusive proof of what vessels are involved, the evidence points to the presence of large, foreign-registered freezer trawlers fishing in Irish offshore waters," he said.
IWDG said it believes observers should now be placed on these large vessels to monitor the species and number of by-caught animals.
The move, it said, would inform "mitigation measures to reduce the impact on non-target species from both a conservation and welfare point of view".