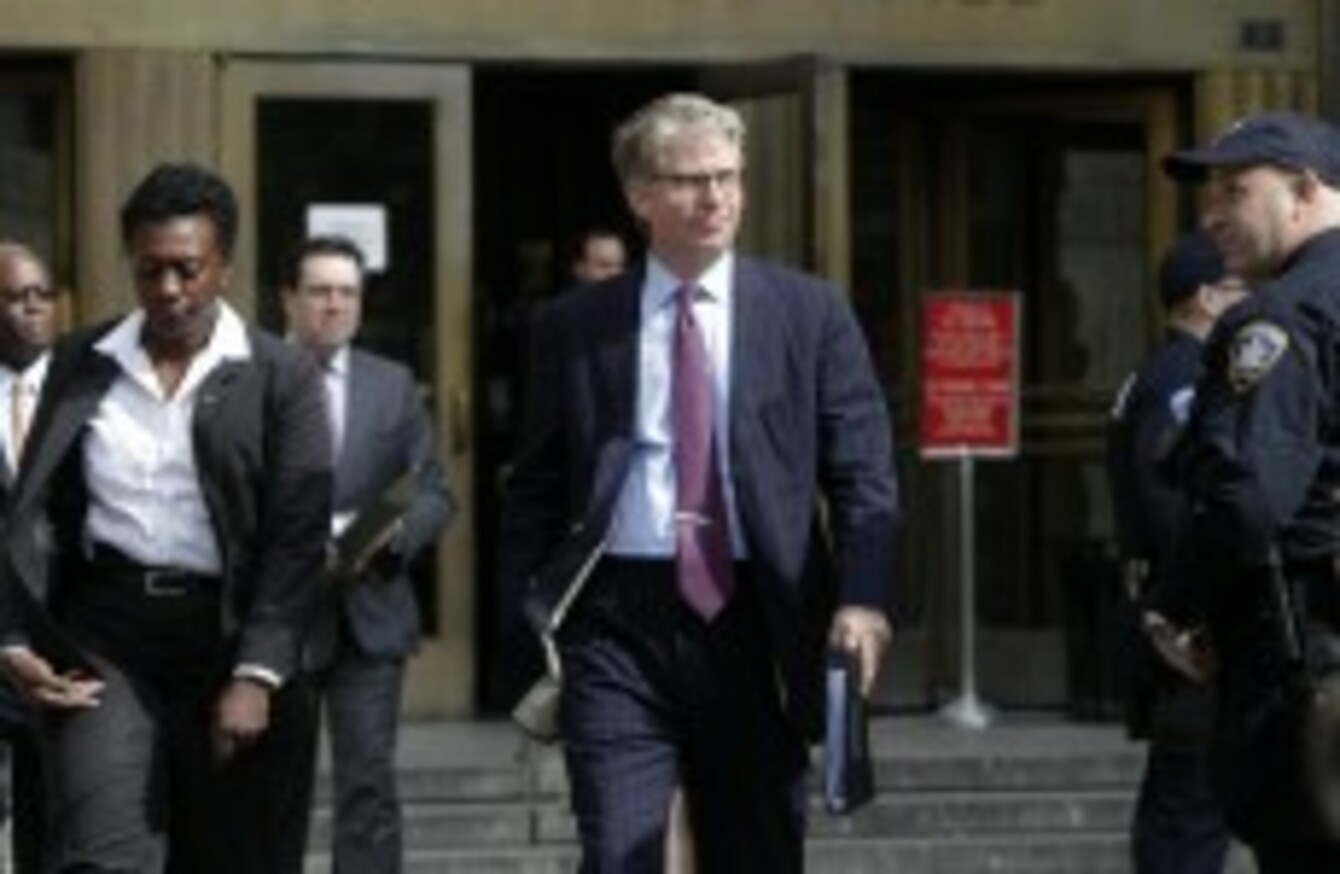 Cyrus Vance, centre, has been asked to step down
Image: Seth Wenig/AP/Press Association Images
Cyrus Vance, centre, has been asked to step down
Image: Seth Wenig/AP/Press Association Images
LAWYERS FOR THE hotel maid accusing Dominique Strauss-Kahn of attempted rape have called for the case's chief prosecutor to step down.
But New York District Attorney Cyrus Vance dismissed the request, which comes amid claims that he leaked damaging information about the alleged victim. Lawyers for the woman, a 32-year-old from Guinea, wrote a letter to Mr Vance asking that "your office voluntarily recuse itself from the Strauss-Kahn case and that you appoint a special prosecutor," Reuters reports.
According to the BBC, the maid's lawyers believe the DA handed information to Mr Strauss-Kahn's defence revealing the prosecution's doubts about the woman's credibility. But Mr Vance's office said the request for him to step aside was "wholly without merit".
Effectively, the DA acts as an advocate for the alleged victim. Vance has told the Manhattan court that there were "major holes" in the maid's account of events at the Manhattan Sofitel where Mr Strauss-Kahn was staying. There were reports this week that prosecutors were on the verge of dropping the case entirely.
Meanwhile lawyers for Mr Strauss-Kahn, who denies the allegations, have stated that he "will not be pleading guilty to anything" after a meeting with prosecutors yesterday. There had been widespread speculation that the meeting was to discuss a possible plea bargain, but this was denied by Strauss-Kahn's legal team, the New York Times reports.