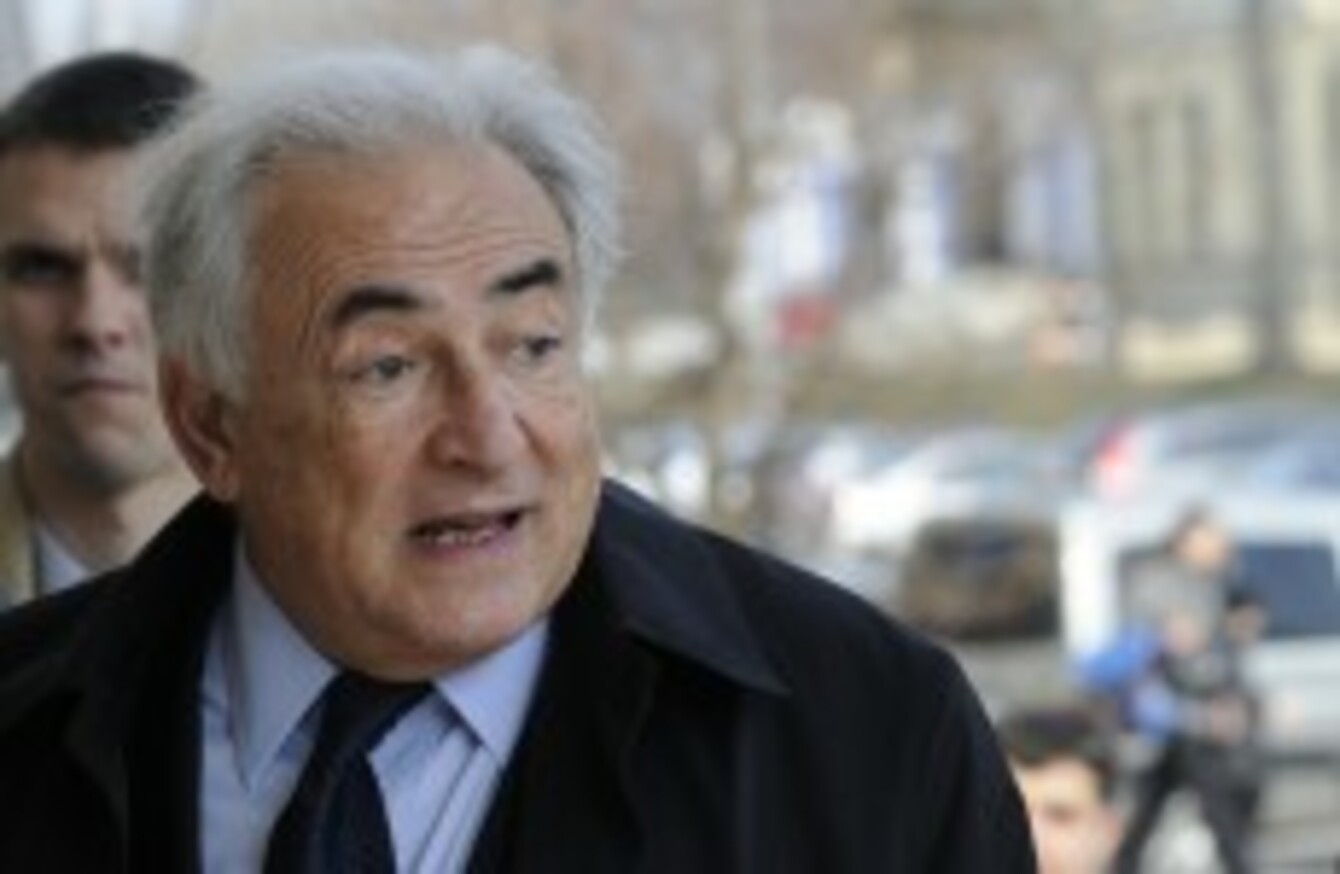 Former International Monetary Fund leader, Dominique Strauss-Kahn
Image: AP Photo/Sergei Chuzavkov
Former International Monetary Fund leader, Dominique Strauss-Kahn
Image: AP Photo/Sergei Chuzavkov
FORMER IMF BOSS Dominique Strauss-Kahn has spoken out about the scandal that ended his bid for the French presidency, claiming that his opponents orchestrated events.
Strauss-Kahn has given an interview to The Guardian in which he says he believes that the criminal investigation into his encounter with hotel maid Nafissatou Diallo in New York was "shaped by those with a political agenda".
He alleges that he was placed under surveillance in the weeks leading up to the incident in May 201 and that some of his communications were being intercepted.
He has also told The Guardian that  says that he was sure he was on course to become France's new president before the scandal erupted. The next round of voting in the country's elections takes place on 6 May.
The assault charges against Strauss-Kahn in relation to the incident at the Sofitel in Manhattan were dismissed in August 2011. He has maintained that his encounter with the maid was consensual.
He stepped down as the managing director of the International Monetary Fund amid the controversy
Last year French president Nicolas Sarkozy's party denied claims that it had been involved in a 'set up' of Strauss-Kahn. Surveillance videos from the hotel where the alleged attack took place were reported to have shown employees engaging in a congratulatory dance in the aftermath of the alleged attack, and it had been suggested that the video provided evidence of a political plot against Strauss-Kahn.
The hotel's parent company Accor called the allegations 'nonsense'.
Last month Dominique Strauss-Kahn was charged over his alleged involvement with a prostitution ring.