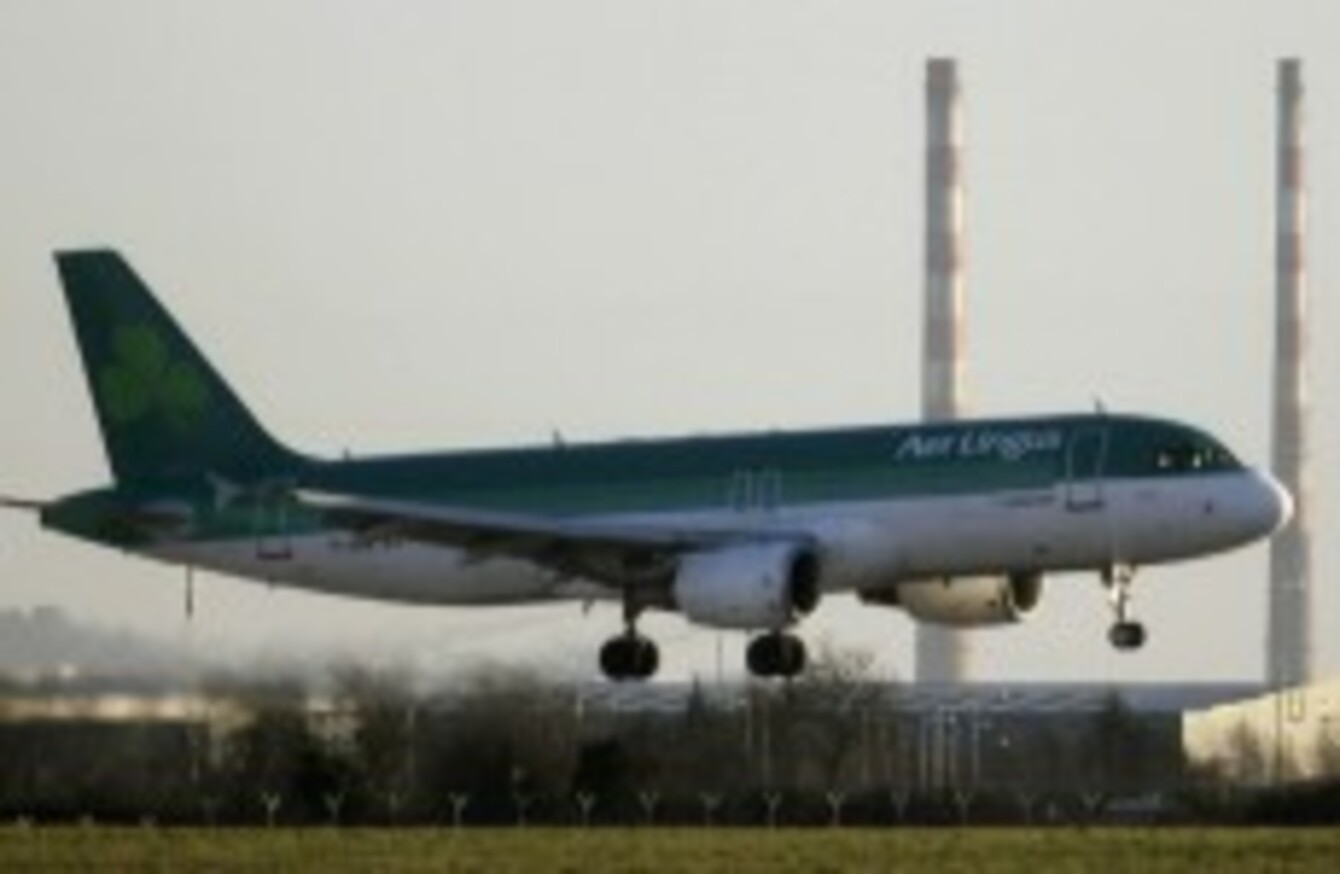 Image: PA Archive/Press Association Images
Image: PA Archive/Press Association Images
THE IMPACT TRADE union have accepted an invitation to talks with Aer Lingus over the impending strike action due to take place this Friday.
The trade union, which represents cabin crew staff for the airline, said while the invitation "is welcome, it's probably too late".
Despite the Minister for Transport Leo Vardkar saying this morning that he expected discussions to go ahead today, IMPACT Assistant General Secretary Michael Landers told TheJournal.ie that there were no plans for talks to be held today, stating that they received a letter from Aer Lingus inviting them to talks, the union agreed and that is as it stands this morning.
Strike
"We have been saying that we are available for talks for the past two weeks," said Landers, adding that strike action is still planned to go ahead this Friday.
Landers said:
We served strike It's taken them two and half weeks for them to get back to us. While the invitation to talks is welcome, it's probably too late.
Speaking about the recent threat from the airline's executive for flight operations Robert Somers that there would be job losses if the roster change was implemented, Niall Shanaghan from IMPACT said it was the type of "scaremongering used against their own staff at the eleventh hour".
Cabin crew were told in a letter that introducing the new roster would require a "complete separation of long-haul and short-haul flying for cabin crew".
Staff were warned it would mean cutting the number of Ireland-based cabin crew by 300 and setting up new bases in the US.
Shanaghan said this is not the first time the airline has threatened to relocate jobs to North America, stating that last October, Aer Lingus threatened to shut down the Shannon base, even setting a date for such action, he said.
Threats
Shanaghan said that discussions were held and the issue was resolved, but said "these sort of threats are something we are accustomed to".
"It is unfortunate that the airline have waited so long to take action," he said, adding that in their notice of strike action they said they were available anytime for talks.
Shanaghan said that the planned strike action was "avoidable" had the airline been open to discuss the issues. He said that on 9 May – prior to strike notice being served – the trade union had sat down with management to try and resolve the rostering issue. "Management got up and left the room on that occasion," he said.
He said it was regrettable that the airline left it to just 48 hours before the strike to engage in talks.
Speaking on RTÉ's Morning Ireland, the Minister for Transport, Leo Varadkar said that the strike by Aer Lingus staff was a "unnecessary inconvenience" being forced on passengers.
He urged both parties to sit down and resolve the dispute.
"This is the third threat of strike action this year… it damages the company… it's bad for the share-holders, us, the people and staff. An unprofitable company can do nothing for its staff," he said.
Shanaghan said he has spoken to crew members who have said that they have "genuine regret" about having to discommode passengers.
"They are the public face of the airline. Serving their passengers is their pride and joy and I think that hearing the news this morning that management have taken action in the eleventh hour will be bitter sweet for them," said Shanaghan.