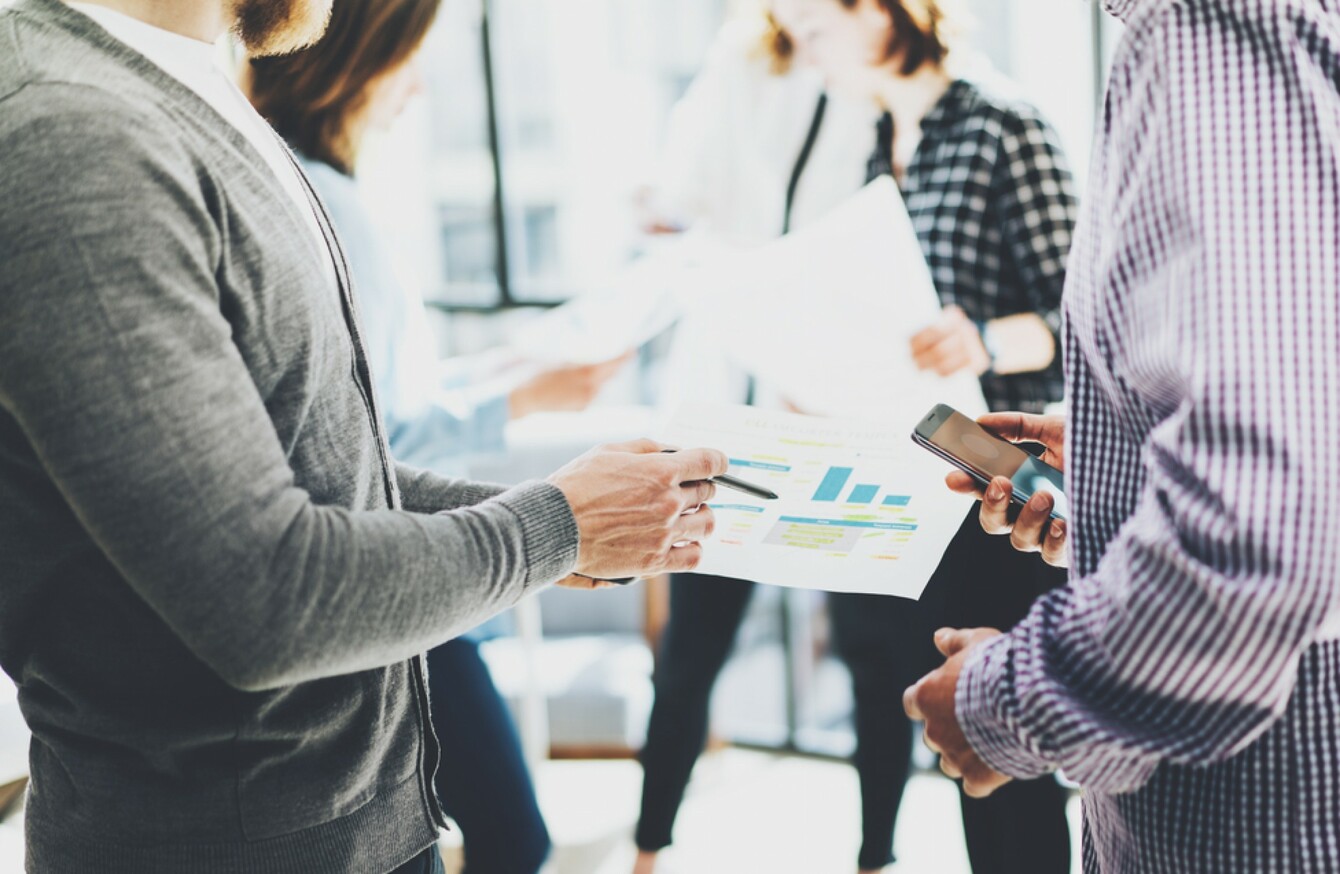 Image: Shutterstock/SFIO CRACHO
Image: Shutterstock/SFIO CRACHO
"COMPANIES DON'T HAVE ideas. Only people do."
Those are the words of former CEO Margaret Heffernan, whose mega-successful 2015 TED Talk drove home the importance of fostering trusting, respectful connections at work.
Not all business successes can be measured on a spreadsheet, and the more you aim to understand and be sensitive to those you work with, the more cohesive your working relationships will be.
Whether you're a CEO like Margaret or a fresh-in-the-door intern, here's some advice from the experts on how best to create lasting and harmonious ties at work…
In meetings…
Count to three
"If you're feeling frustrated during a meeting, label the emotion and ask yourself why you might be feeling that way," says career consultant Jessica Lee, who suggests counting to three or politely excusing yourself when faced with a potentially explosive situation. "Go back and speak more calmly once things have settled down," she adds.
Encourage everyone to speak up
Often, team meetings are dominated by the loudest or most confident speaker, but it doesn't have to be that way, says career coach Ronan Kennedy. As he explains:
If you're the one leading a meeting, it's a good idea to train everyone to say something so they don't get into the habit of always being passive and not contributing. Remember that they may have very valuable insights but are afraid to share them.
Practise active listening
"Most of us listen to respond, when we should be listening to exactly what the other person is saying to us," Jessica explains. "Everyone desires to be heard and understood, so show you are listening by making eye contact, responding respectfully or repeating back what the person has said."
At the water cooler…
Remember the personal details
Even with the best of intentions, in a large office it can be tricky to keep track of details like names, who's just gotten engaged or who's back from a trip to Sri Lanka. If remembering that kind of personal information isn't your strong field, take notes (subtly, mind).
"Just the person's name and a word or two that'll remind you of their story can be enough to jog your memory," advises Jessica.
Raise your head
In Sweden, there's a term for the kind of coffee break where valuable chats are had. It's fika, which the Swedes say is a sort of "collective restoration". Social time is "essential" to building a winning workplace culture, says Jane Downes of Clearview Coaching Group, who emphasises that "real-world conversations with colleagues" help to build connectedness.
Don't get involved with office gossip
The trap of office sneering is a dangerous one, particularly if you're in a senior role. "Gossiping creates mistrust and can lead to animosity," Jessica warns.
If you're experiencing conflict with someone, talk to them directly. If the gossip is about others, either tell people you don't want to get involved or just walk away.
Around the office…
Forget the pecking order
Many organisations are built on "the superchicken model," which values those employees who deliver the best results. In her TED Talk, Heffernan slated the model, saying it was "social cohesion" – coffee breaks, informal chats, requests for help – that most effectively created and drove successful teams. "In groups that are attuned to each other, ideas can flow and grow," she explained.
Know the value of a 'thank you'
"Employees need to feel like they are important and that their work matters," says Ronan. Saying thank you and stopping to recognise achievements is important whether you're in a leadership role or not. "Don't be the person who only criticises and never acknowledges success," he warns.
Give (and request) actionable feedback
Simply saying "this needs to be improved," or "we need to get more sales" will only serve to sink morale and foster a culture of fear. Instead, set goals that are measurable, like "let's aim to boost sales by 10% by the end of the month." That's Ronan's advice – he calls this type of methodology "actionable feedback."
If you want to progress your management career, foster a more successful workplace culture and gain practical leadership skills, National College of Ireland's part-time MBA course could be for you. With a team of lecturers who have extensive experience both as educators and practitioners in international business, the MBA at NCI can offer significant career benefits and knowledge that'll stand to you out of the office too. Learn more here.