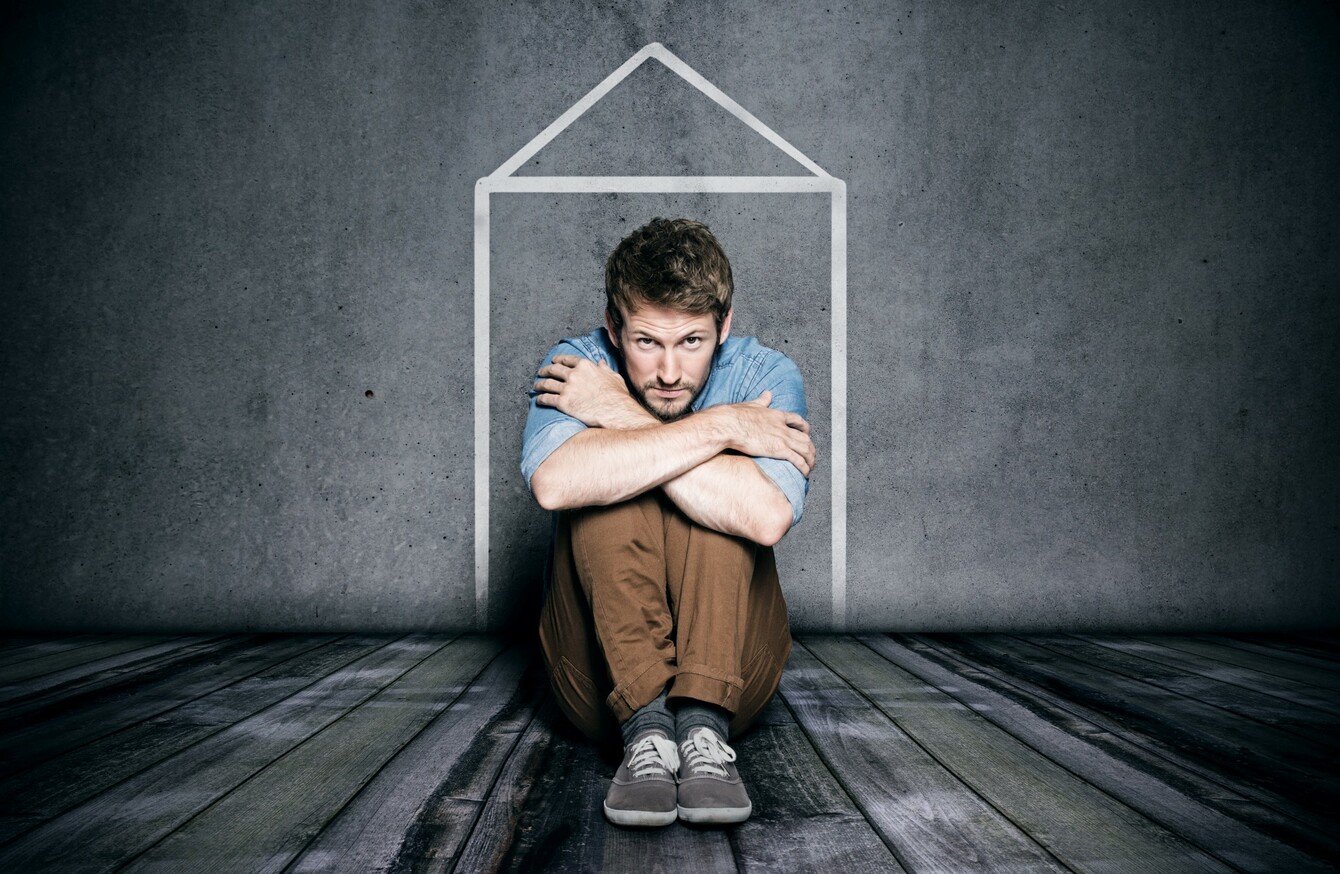 Image: Shutterstock/lassedesignen
Image: Shutterstock/lassedesignen
IN RECENT YEARS students across the country have had incredible difficulty finding accommodation for the academic year.
In a report commissioned by the Higher Education Authority, the number of available student bed spaces in 2014 were 31,296.
According the the HEA the demand for student bed spaces is projected at just over 57,000, for both public and private.
This lack of available housing has lead to an accommodation crisis for students around the country.
Many struggle to find accommodation and even some who do, find the conditions unsuitable or the rent too high, and it can affect their education immensely.
It's a crisis that many students don't want to face again, but it's looking like a repeat is set to happen this coming September.
TheJournal.ie spoke to several students' unions around Ireland about the housing issues and they are all worrying about the same thing.
 Dublin City University's welfare officer, Domhanill Harkin, said:
The accommodation crisis has reached a peak this year, the lack of places has now meant rent prices have exponentially risen adding another burden on struggling students.
DCU's incoming welfare officer, Cody Byrne, has yet to start the job but he is already inundated with queries from students regarding housing:
As one student said "I don't understand why they're increasing the rent without improving the house?"
The capital city is one of the worst affected in terms of lack of accommodation, but other colleges around the country are still badly affected and wondering how they will deal with a new influx of students.
The welfare officer in the University of Limerick, Ciara Corcoran, added:
Most of the accommodation has been booked up already so it will be interesting to see what will happen when freshers come in in September along with the additional international students.
It's a similar situation in Galway according to current NUIG SU president Phelim Kelly.
He said as a union they are doing everything they possibly can, but there just isn't enough houses, and the looming CAO offers are only going to increase the amount of people looking for somewhere to live.
We're trying to get everyone into a house but it's like drawing blood from a stone.
He said the students' union itself is unable to meet the demand, "unless we build houses which we can't physically do".
The government's position
The government has been vocal about the housing crisis, and minister for education, Richard Bruton and minister for housing, Simon Coveney, have both shared their thoughts on the student accommodation crisis in recent weeks.
#Open journalism No news is bad news Support The Journal

Your contributions will help us continue to deliver the stories that are important to you

Support us now
Coveney appeared before the housing committee during the week and seems to be listening to what student unions around the country have been saying:
We should consider creating a dramatic increase in the on-campus and near-to-campus student accommodation," he said.
"The solutions to student accommodation lie in rapid-build technologies, modular units and so on. Student accommodation is quite different from a family home. Some of the solutions could be put in place much more quickly than conventional housing and could free up a significant number of places over a short space of time."
President of the Union of Students in Ireland, Kevin Donoghue said these comments from the minister are encouraging. But he added:
Actions will speak a lot louder than words and this issue should have been solved three or four years ago.
He added that the minister talking about solutions such as modular housing is a step in the right direction.
USI has suggested such alternatives previously as it believes they will alleviate some of the burden on the housing market. However, Donoghue also warned:
Modular housing is grand, so long as we're not still living in modular housing in 30 or 40 years time.
He added:
We don't want to find ourselves like we did with primary schools and prefabs, where the temporary solution became the permanent one.
The government is due to take their summer recess shortly, so it is unlikely there will be an official report or a plan to deal with the student accommodation crisis before September.
Universities and colleges across the country may face some difficult times ahead as the lack of suitable housing will not be fixed before the next terms of college begin.