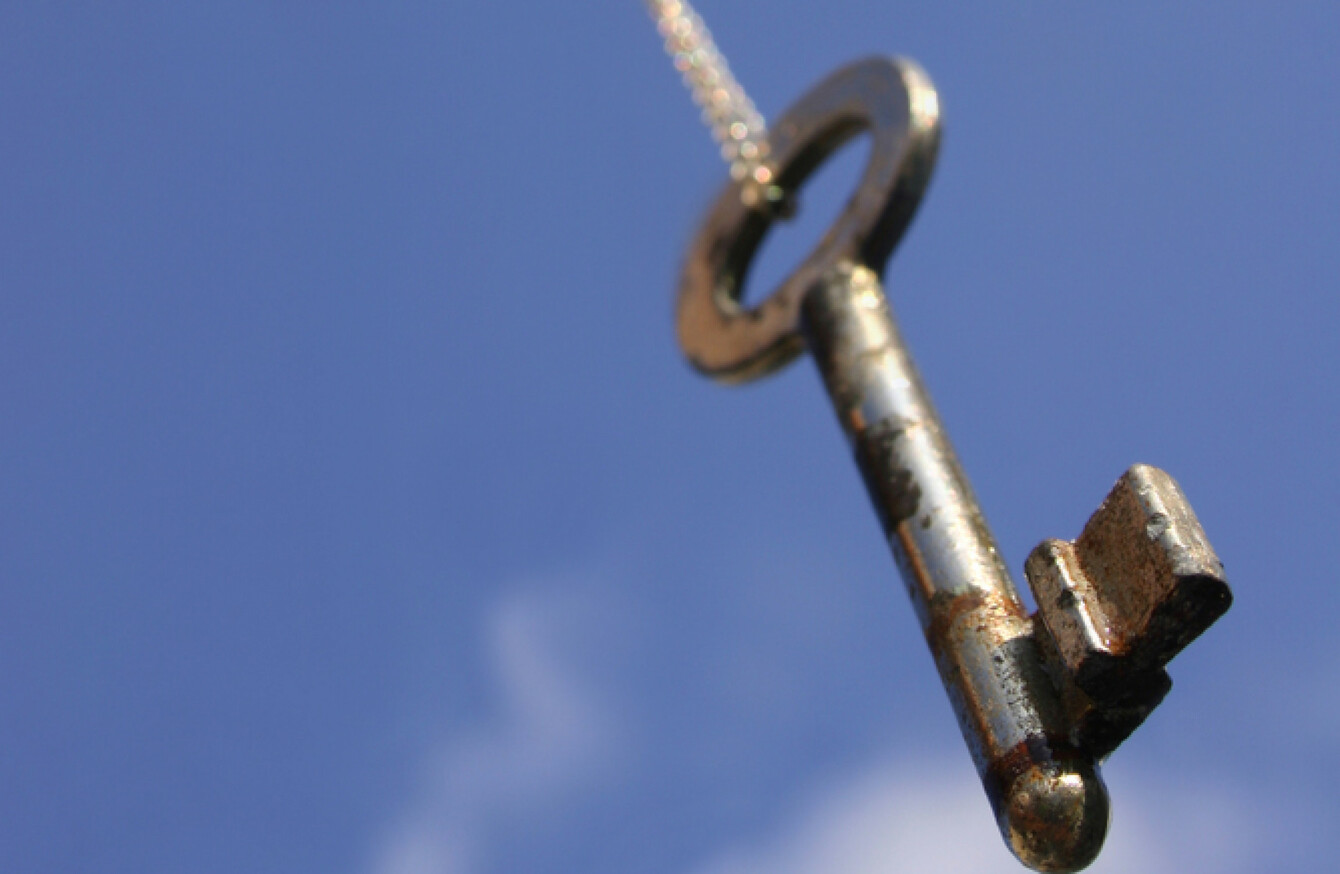 Image: Shutterstock/Alex James Bramwell
Image: Shutterstock/Alex James Bramwell
LANDLORDS WHO CAN'T show a property as they're out the country. Keys only given when the first month's rent is paid. A young woman requesting payment to her mother to prove that someone is "really interested" in a room.
These are examples of some of the dubious requirements asked of college students looking for a place to live for the new term.
Properties and places to live which seem too good to be true – and generally are.
It starts with a posting for an apartment or a house online. The posting could be on Daft.ie or some other property site. Or, increasingly, someone will put a listing on one of the many Facebook group pages for people looking for a place to live.
The poster will give details of an available apartment (usually, it will be great value and in great condition), leave an email address and ask to be contacted.
Once contact is made, the poster will generally request money upfront. Most of the time, the scam works by asking the prospective renter to pay a deposit and first month's rent before the property can be viewed.
A variety of reasons are given for this requirement: the landlord doesn't want you wasting their time; or they are out of the country and need to rent the property quickly, etc.
Transfer the money – and you won't hear from them again.
"The rise of absolute cowboys"
The first round of CAO offers are out today, with students up and down the country finding out where it is they will be going to study.
With the offers will come a surge in people looking for a place to live for the new term ahead.
This desperate scramble is the ideal time for scammers to take advantage, and according to the gardaí and student unions and accommodation officers across the country, the number of rental scams spikes at this time of year.
Earlier this month, gardaí released guidelines on how students can avoid these type of scams, and warned people to be wary when dealing with prospective landlords.
The scenario above is just one type of way scammers get people to part with their cash.
In other instances, a scammer could show prospective renters around a property, get a deposit from several people and flee with the cash. Another version can be when everything appears to proceed normally with the transaction until the key the tenant was given doesn't work and the landlord disappears.
"The accommodation landscape is tough to navigate and there is next to no availability [for students]," says Ailbhe O'Halloran, accommodation officer with UCD Student's Union.
"What's making it worse is the rise of absolute cowboys coming out of the woodwork with scams.
Since I've started three weeks ago I've gotten an average of four emails a day of people being scammed. By all accounts it [has] increased this year.
O'Halloran says that students have been wise to the scams and she hasn't had any reports of people actually parting with money, but that could change as term time gets closer.
"So far I've only had people flagging things or asking my opinion," she says.
But if anyone actually did pay the money it will only become an issue when they show up [in September].
Accommodation trouble 
UCD SU has been proactive in highlighting and addressing the issues facing students trying to find a place to live in Dublin.
Last month, members ran a social media campaign using the popular platform Snapchat to show some of the rundown and unsuitable properties being offered to students at high cost.
They have also put together a document on how students can identify and avoid scams.
Emails (seen by TheJournal.ie) from scammers fit a similar profile.
The English is generally broken and the terminology is sometimes odd or jarring. The would-be landlord has recently moved out of the country or is not available for a viewing.
In each case money is asked for upfront for a variety of reasons. An example of an email received by students is below:
"The scammers don't always do their homework," says O'Halloran.
But the student doesn't always do their homework when they're desperate for somewhere to live.
Desperate for somewhere to live 
Ireland's private rental market is under enormous strain.
#Open journalism No news is bad news Support The Journal

Your contributions will help us continue to deliver the stories that are important to you

Support us now
According to Daft.ie, rents rose by an average of 13.4% in the first quarter of the year across the country.
Rents are by far at their highest in Dublin, with the average property in the capital costing €1,668 a month. It is not unusual for a person to be paying upwards of €700 per month for a room in a house share in the city.
Other urban areas like Cork and Galway are also feeling the pinch from a chronic lack of supply.
Into this already strained market come ever-increasing numbers of students.
A report from the Higher Education Authority in 2015 found that the country had a deficit of about 25,000 student beds in 2014. This deficit was likely to grow as the number of students went up over the years.
Thousands of beds of student specific accommodation have either opened over the past few years or are in the planning and development stages.
However, many of these are outside of the average student's price range (with some of the rooms starting out at €249 per week.
According to Lorcán Ó Maoileannaigh, SU president at NUI Galway, a lack of supply is making students more desperate and therefore easier targets for scammers.
"It's not as though these scams are new," he tells TheJournal.ie.
"Scammers are identifying that students are the most vulnerable cohort of people.
Especially if you have students who are panicking and will take the first things that will come up.
Ó Maoileannaigh says that students in Galway are under enormous pressure to find a place to live in time for the new term, and that may impact their judgement.
"The students are desperate," he says.
If you find a house within your price range… you're so happy to be in accommodation that you'll jump the gun and you'll put down a deposit without being sure.
Have you you come across or been victim to a rental scam? Get in touch on cormac@thejournal.ie