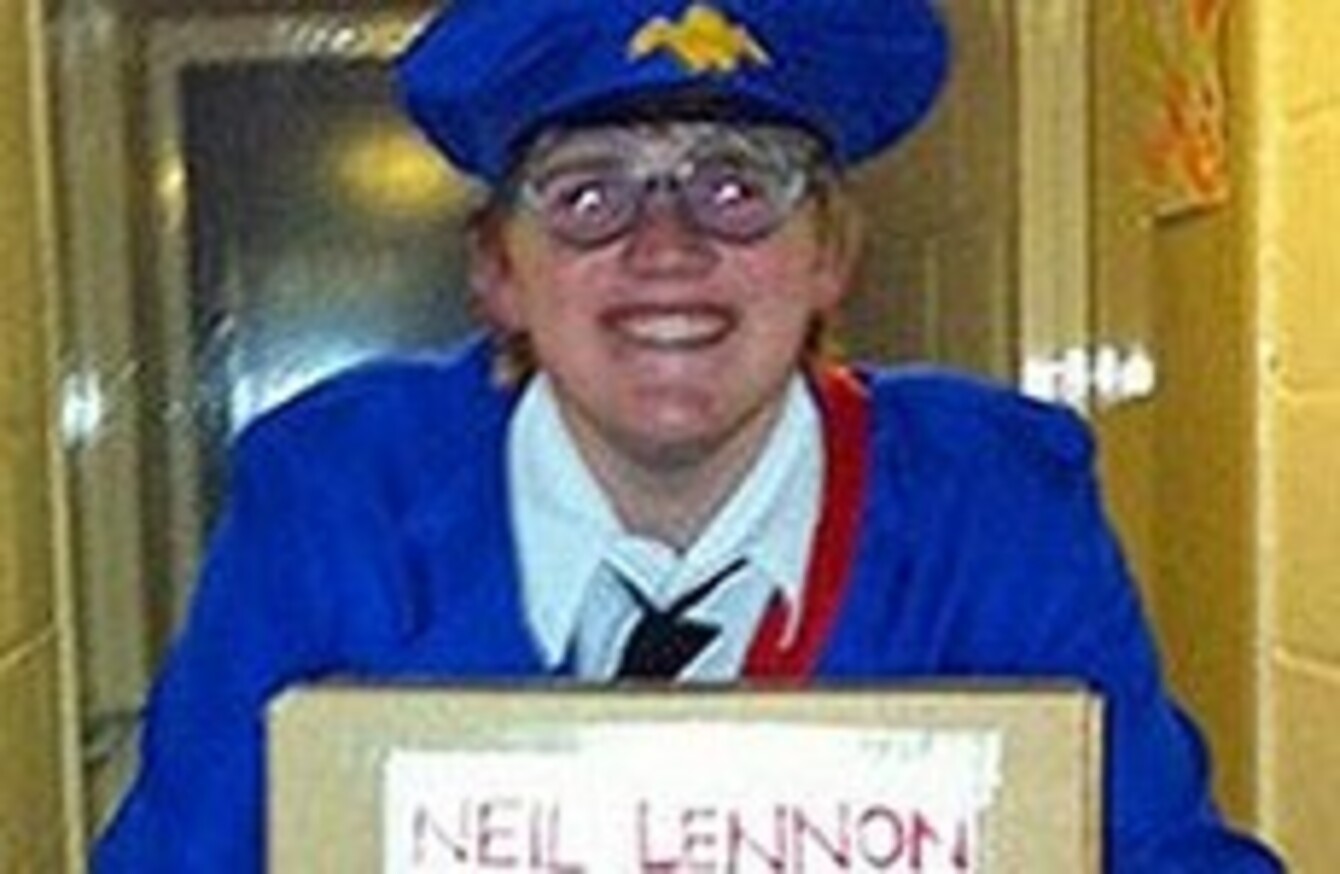 The photo that got Lee Dunlop into trouble
Image: Facebook
The photo that got Lee Dunlop into trouble
Image: Facebook
A STUDENT HAS been arrested and is facing court after he was pictured holding a package addressed to Celtic boss Neil Lennon.
The photo appeared on Facebook and 22-year-old Lee Dunlop, a student at Stirling University, was arrested after police received a complaint about the picture, reports the BBC.
The photo depicts Dunlop dressed in a Postman Pat outfit, holding a box addressed to Lennon at the club's grounds. The Celtic manager and the club have previously been targeted with parcel bombs. Two men arrested in connection with the packages appeared in court last week charged with sending explosive devices and hoax bombs.
Dunlop meanwhile was  charged with a breach of the peace with a sectarian element. He's due to appear in court in Stirling next month. Facebook campaigns have been set in support of Dunlop, saying that the photo was merely a joke.