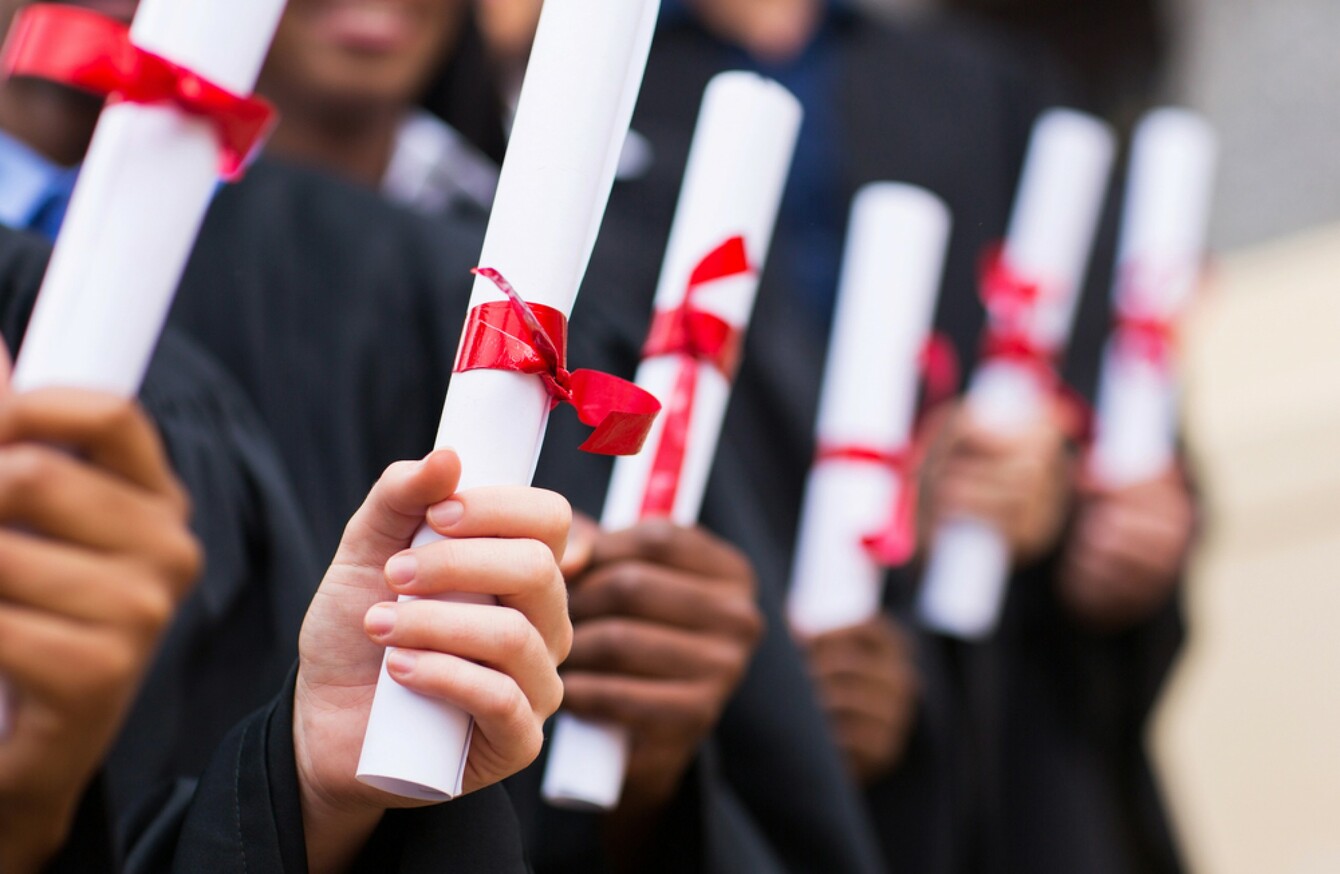 Image: Shutterstock/michaeljung
Image: Shutterstock/michaeljung
MAYNOOTH UNIVERSITY HAS revoked a former student's PhD after it emerged that they had falsified data in their thesis.
The PhD student was at the Institute of Immunology at Maynooth University when she published two papers in the Journal of Biological Chemistry.
Both papers were later withdrawn from the journal by one of the contributors, Dr Sineád Miggin, a senior staff member at Maynooth University.
During the investigation that followed the withdrawal of the articles, the former student admitted to falsifying and misrepresenting some of the data contained in the articles as well as in her PhD thesis.
In a statement, the university said that it takes matters like the falsification of data very seriously:
"Maynooth University takes an extremely serious view of issues of this nature and has decided to revoke the PhD degree awarded to [her]. This is necessary as the PhD thesis [she wrote] is no longer sufficient to support the award of PhD."
Investigation
The university was quick to point out that after an extensive investigation of her work by a four person panel (three of whom were external to the university), no evidence of any wrongdoing on the part of Dr Sinéad Miggin was found.
Dr Miggin, as well as two other researchers who worked on the papers with the woman, were completely exonerated following the investigation.
After she completed her PhD in Maynooth, the woman was involved as a postdoctoral researcher in Trinity College and had recently been a researcher in UCD.
In a statement, UCD said that they were aware that her PhD had been revoked, and were conducting their own investigation.
"UCD has been made aware of the action taken by Maynooth University in revoking the PhD degree".
"Consequently a detailed local investigation has been initiated in relation to the work [she] has been involved in during her time at the UCD Conway Institute."
When asked by TheJournal.ie if she had lost her position at UCD because of the revoking of her PhD, a spokesperson declined to comment.
Maynooth said that it had reported the outcome of the investigation to Science Foundation Ireland and other relevant external stakeholders.