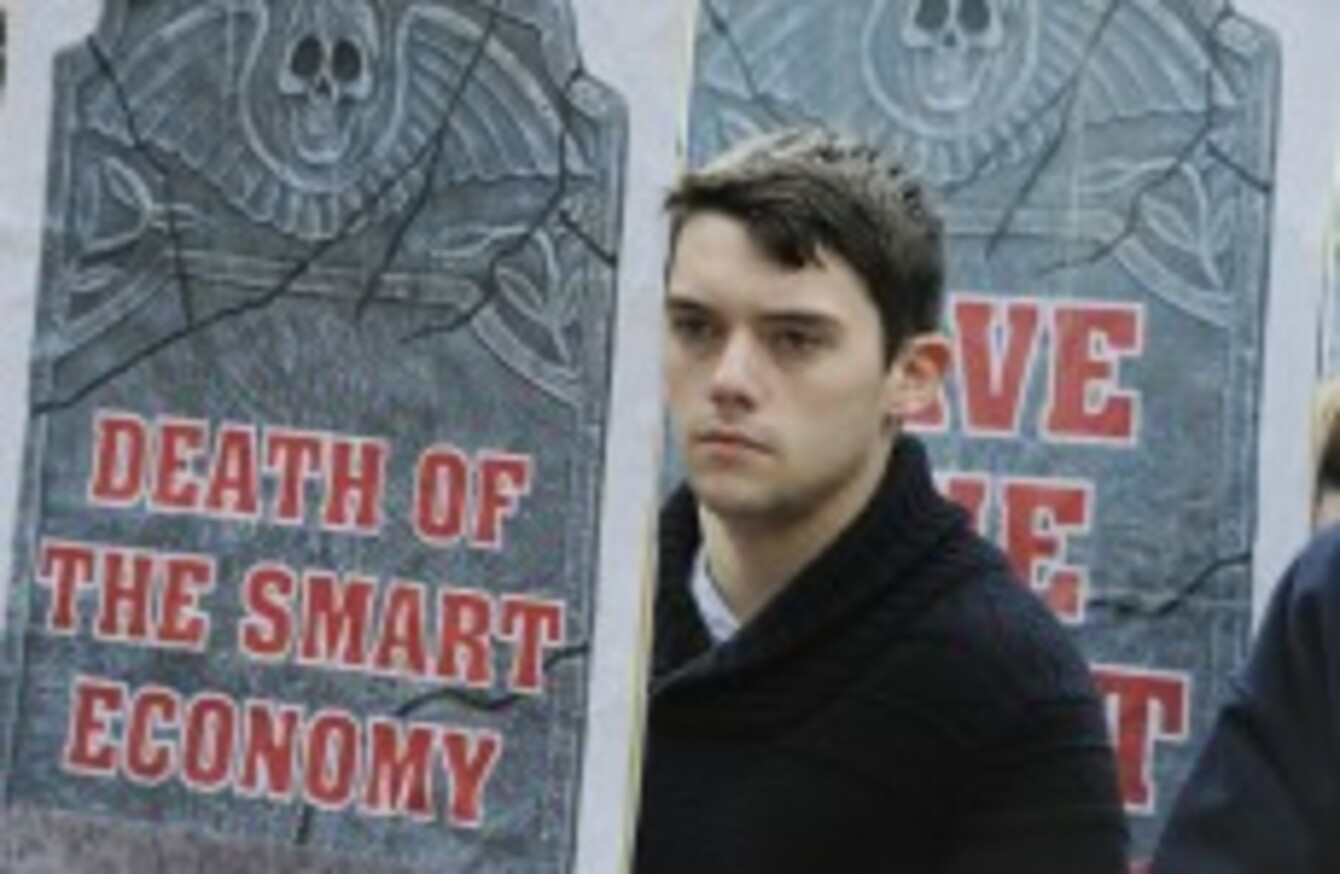 Students protest against fee increases last month
Image: Sasko Lazarov/Photocall Ireland
Students protest against fee increases last month
Image: Sasko Lazarov/Photocall Ireland
A €250 INCREASE in the annual college registration fee will have a serious impact on  families across the country, a students' union has warned.
Minister for Public Expenditure Brendan Howlin confirmed this afternoon that the third level student contribution would rise by €250, to a maximum of €2,250. He said that this measure would raise an additional €18.5million for the State.
Howlin also announced a two per cent reduction in funding to colleges, which he said would save €23.6million in expenditure. Meanwhile, student grants will be cut by around three per cent.
The announcement came as it was also confirmed that all maintenance grants would be axed for new postgraduate students.
However, the Union of Students in Ireland said that the burden of the fee increase would fall largely not on students themselves, but on families across Ireland who are already suffering from other Budget measures.
USI president Gary Redmond told TheJournal.ie: "The people paying for this increase are the same people who will be paying for other measures. It's not all about the students, it's about their families." He continued:
The Labour Party and Fine Gael committed to no increase in student fees before the general election. This is simply not good enough. The Government need to hang their heads in shame, and come out and apologise to the people they lied to.
Speaking about the reduction in student grants, Redmond said those on the lowest grant rate were currently receiving in the region of just €1 a day. "They have to buy food with that, they have to buy books," he said. "People expect figures like this from Concern."
He said the Budget measures would mean no additional money for colleges, as direct funding has been cut while student fees are increased.