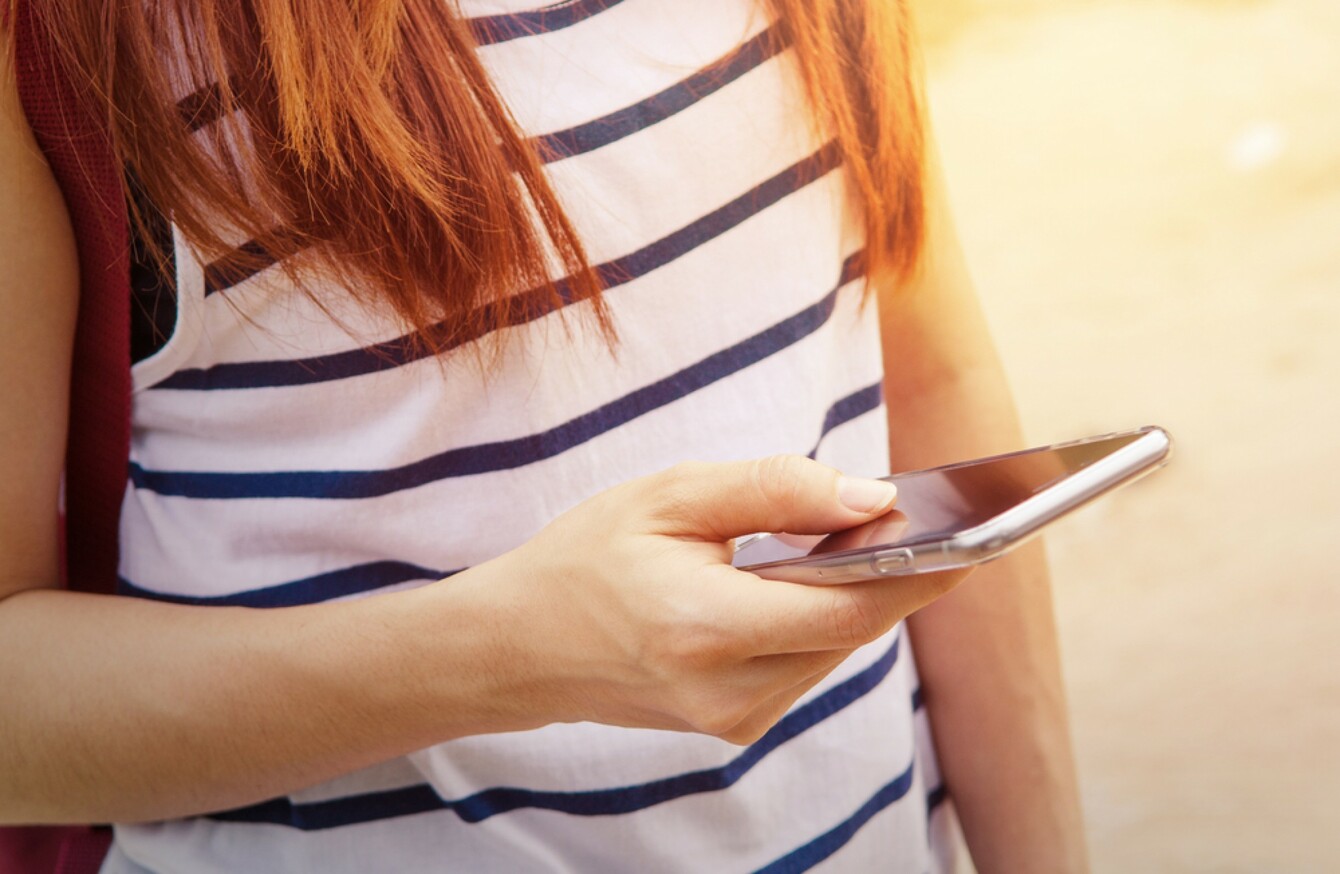 Image: Shutterstock/oatawa
Image: Shutterstock/oatawa
YOUNG PEOPLE ARE worried they are becoming addicted to their smartphones, a new survey has revealed.
A total of 60% of students said they worry that they use their smartphone too much, according to the annual Student Attitudes Survey carried out by Studyclix.ie.
54% of students said they checked their phones in the classroom in the last seven days while the teacher was not looking.
Speaking about the results in general, Studyclix.ie co-founder Luke Saunders said: "As a teacher myself, I think that the prevalence of smart phones in schools is the biggest challenge facing our profession."
Saunders said that it's very clear in his day-to-day teaching that the use of phones in school has increased and is difficult to monitor and safeguard.
"There are positives and negatives to online activity. It is good that students have a wide-reaching support network; this lessens the chances of them feeling isolated and overwhelmed by exam pressure," Saunders said.
It also demonstrates the possibility of the emergence and existence of new and innovative ways to study.
The third annual Studyclix.ie survey was answered by over 2,600 students between 9 – 15 May.
The survey also revealed that exercise levels in students are dropping significantly. More than half of all 6th year girls (53%) do not participate in PE classes compared to just 15% of 2nd year female students.
Female student participation in team sports is lower than that of males, with just 36% of females participating compared to 52% of males.
"I was shocked to see the extent of the drop off with 53% of girls not actively participating in PE by 6th year," Saunders said.
I was already aware that there is a tendency for girls to "drop" PE in senior cycle years although it is mandatory at least one class a week in most schools.
"On the Studyclix blog and with my own students I repeatedly drive home the message that taking regular physical exercise is a really important part of the exam preparation process."
Meanwhile, 76% of students say they would be prepared to pay back some money for student loans after college, with 39% saying repayments of between €150 and €170 would be ok.
A study was presented to an Oireachtas earlier this year about how an income-contingent loan system could operate in Ireland. The research found that a college graduate would expect to pay a monthly fee of €150-€160 until the age of 33 if a loan scheme is introduced in Ireland.
The poll also showed that 71% of students would not like President Trump to visit Ireland.
One in four students said they would like to see a United Ireland and the same amount said they would trust the Gardaí despite recent scandals.