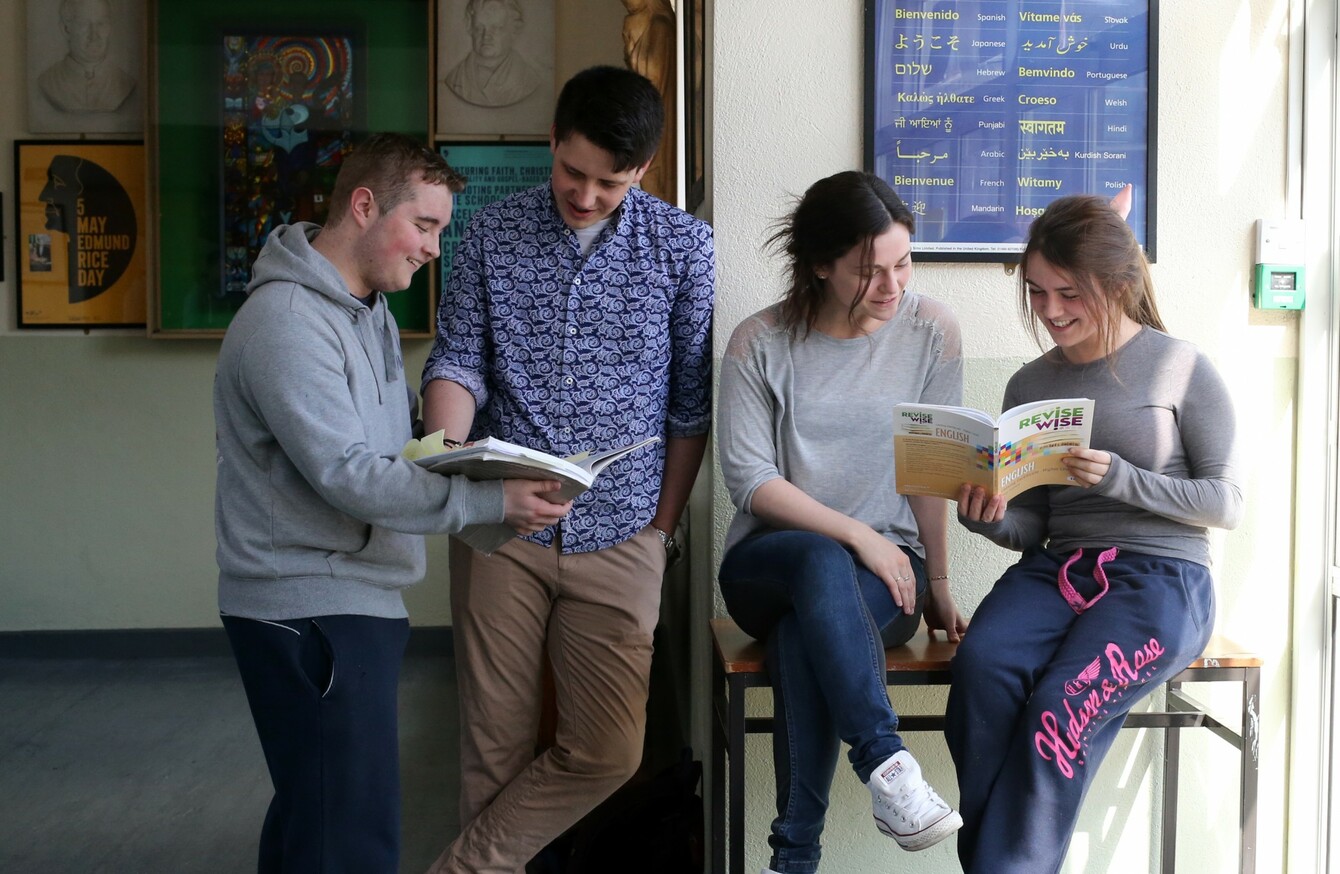 Image: /Photocall Ireland
Image: /Photocall Ireland
AN ORGANISATION REPRESENTING secondary school students has said that students must be prioritised in the dispute over pay between teachers' unions and the government.
Leaders of the Association of Secondary Teachers in Ireland (ASTI) are meeting with Department of Education officials today ahead of the seven days of strike action it has planned.
The Irish Second-Level Students' Union said that although they know that a strike is the last resort for unions, they hope that any issues will be resolved before schools have to close.
In a statement to TheJournal.ie, the organisation said:
The ISSU feel that students should be prioritised in this situation. Many students in exam years will feel the strain of these strikes in the upcoming months, especially as mock exams are just around the corner.
The organisation also said that some students in exam years have expressed an interest in studying in school during these days, but that this is not likely to be feasible due to the lack of supervision and insurance requirements.
Initially, it was thought that parents and supervisors would be drafted in to cover for teachers, but the Minister for Education Richard Bruton ruled this out over the weekend.
The strikes will occur over seven days between 27 October and 7 December, after the teachers' union the ASTI voted overwhelmingly in favour of industrial action:
Thursday 27 October
Tuesday 8 November
Wednesday 16 November
Thursday 24 November
Tuesday 29 November
Tuesday 6 December
Wednesday 7 December
The pay dispute revolves around younger teachers receiving a lower level of pay than colleagues who have been there for longer, despite the fact that many of them have extra education and training.
ASTI President Ed Byrne said: "Recently-qualified teachers spend five to six years training, including obtaining the required master's qualification for teaching at second-level.
The sense of injustice amongst all teachers is palpable. ASTI members are committed to achieving equal pay for equal work for all teachers.
The ISSU said that they are "keenly aware of the sacrifices made by teachers on behalf of their students everyday".
We acknowledge that some teachers are finding it difficult to get by month to month. However we are also aware of the work being done by the department to address this and we hope that both parties can come to an arrangement soon where teachers are economically supported in a sustainable manner for the department.
"Students are concerned over the time that they will lose especially exam students."
"We know that there are students who will say that they are glad for a day off but we also know of students who struggle academically and are the ones that benefit most from classroom support as opposed to those who achieve high grades and will use the time off instead to study at home."
Salaries for secondary school teachers who became teachers at a publicly-funded secondary school before January 2011 begin at €31,213.