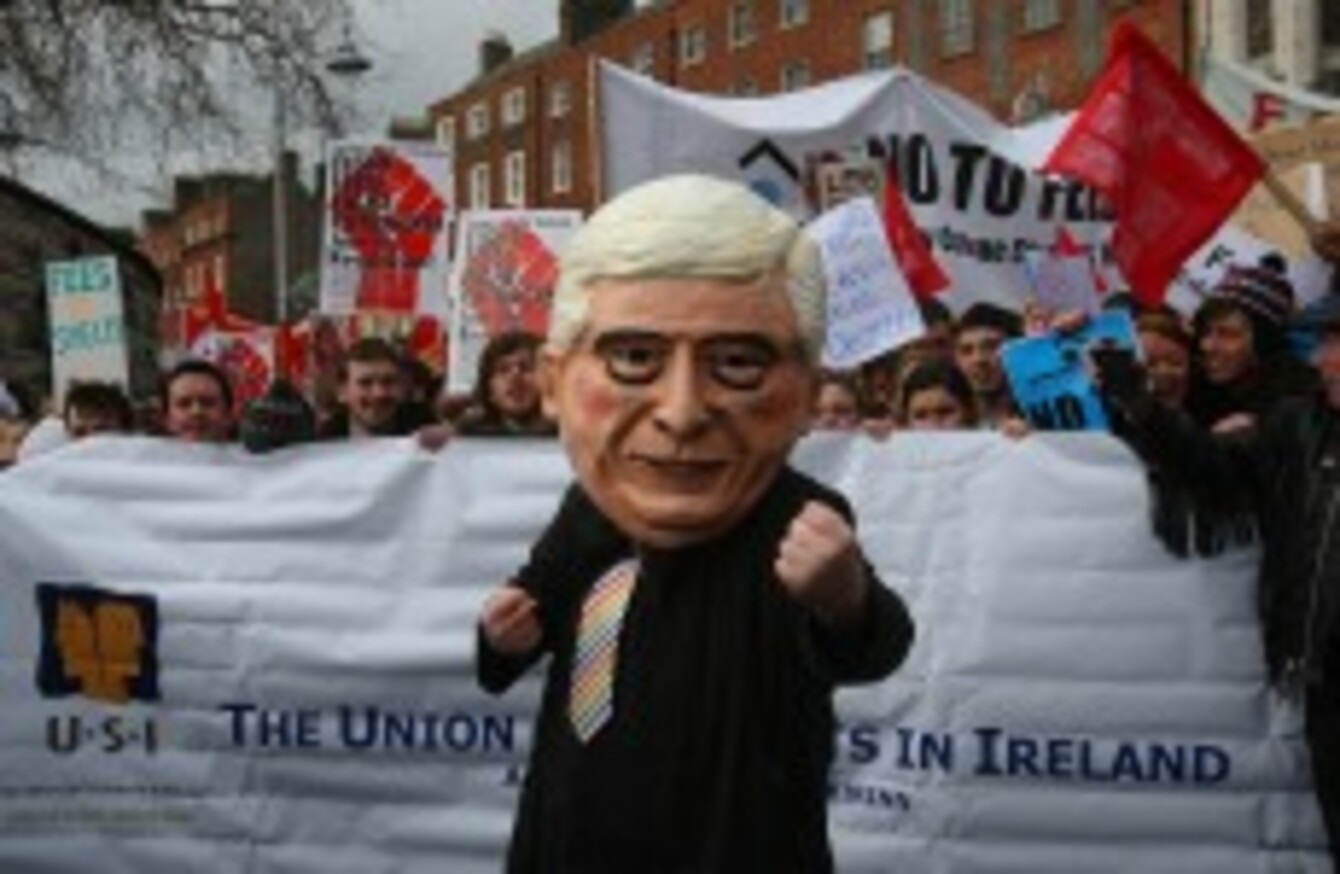 Students protesting in 2009
Image: Julien Behal/PA Wire
Students protesting in 2009
Image: Julien Behal/PA Wire
UP TO 25,000 students from around the country are to protest today on the streets of Dublin over the proposed increase in college fees.
The protest will start at Parnell Square at 1pm and march to Government buildings. Union of Students in Ireland (USI) President Gary Redmond expects "over 20,000″ students to march in order to:
voice their concerns that any increase in the registration fee, will not only be bad for students, but bad for the economy.
The USI says that up to 2,000 students will travel from Galway City for the protest, with more students expected to arrive in Dublin from third-level institutions around the country. The last time there was a student march of this scale was in 2008, when 15,000 students took to the streets.
Registration fees are expected to rise from €1,500 in the next budget, with speculation mounting that the increase could bring them as high as €2,500.
A post on the USI website also says that further protests are planned in Galway and Cork in the coming weeks. The USI add that:
The demonstration will also highlight the consistent inaction by the Minister for Enterprise, Trade and Innovation, Batt O' Keeffe, and the Government to take drastic measures to combat the umemployment and emigration crisis among the graduates of this country.
UCD Students' Union has organised 50 buses from the South Dublin campus to Parnell Square for the protest, and President Paul Lynam says that he hopes the buses will be full, report The University Observer.
If people are annoyed about the disruption, well so be it. We're annoyed the decisions being made haven't even considered the future of the country.