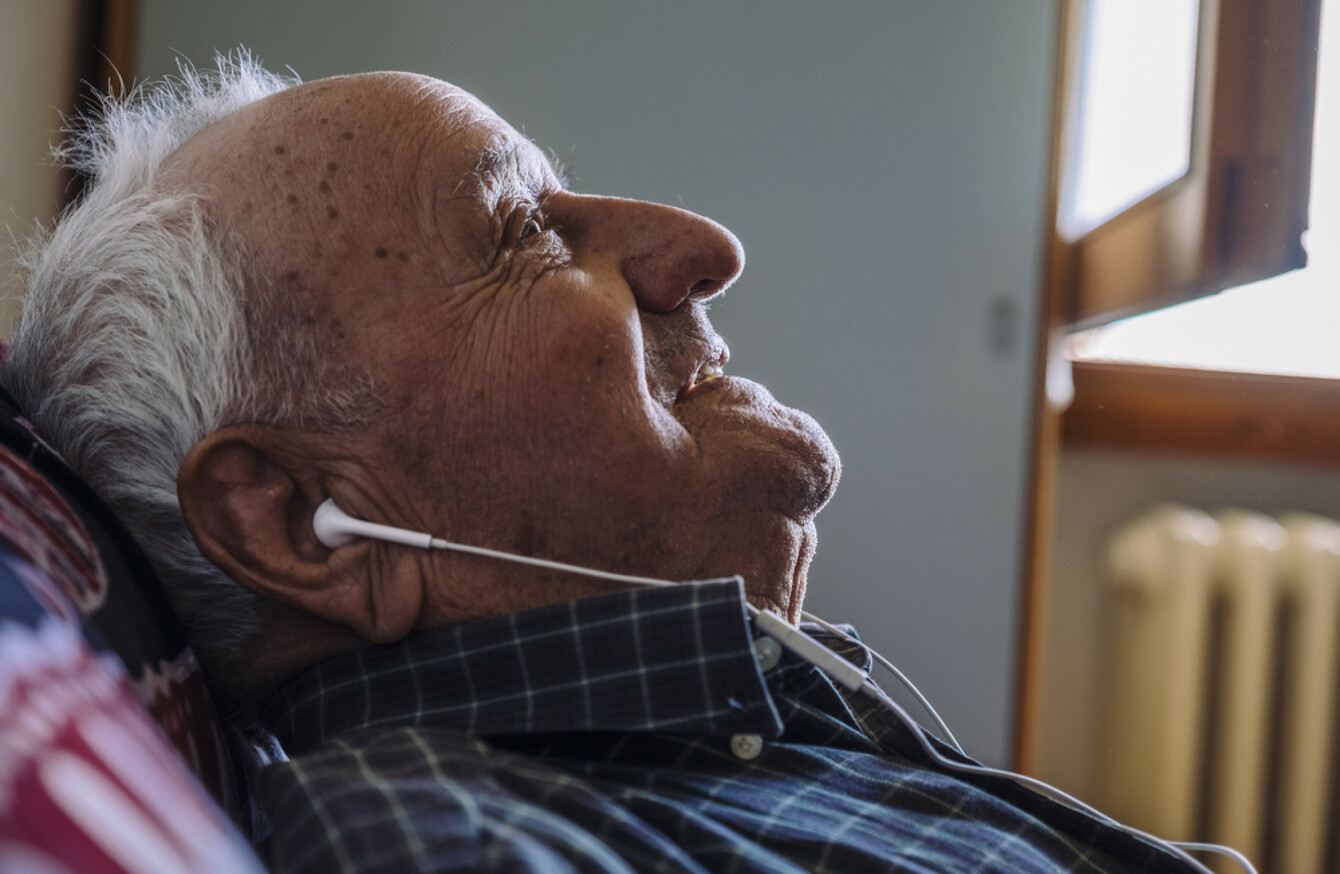 Image: Ballero via Shutterstock
Image: Ballero via Shutterstock
SCIENTISTS AT TRINITY College Dublin have discovered that hearing loss could be a precursor to dementia, and not just a casual association.
The study surveyed 36 studies from 12 countries which involved 20,264 respondents. It aimed to investigate whether there was an association between dementia and hearing loss or whether they happened to progress at the same time.
The results showed that people with age-related hearing loss had an increased risk for cognitive decline. The research also noted a link between depression and loneliness, and the rates of dementia.
Symptoms of dementia in those surveyed included reduced executive function, processing speed and episodic memory, as well as a higher risk for cognitive impairment.
Researchers are still unsure whether this finding is a causal relationship or what the reasons for the possible connection could be, and stressed that further research is needed to determine this.
The lead author of the study, PhD student and Global Brain Health Institute Fellow at Trinity, David Loughrey, said that intervention trials were needed to see whether the treatment of hearing loss decreased a person's chances of developing dementia.
"It's too early for GP's to tell their patients that if their hearing loss is addressed this will lower their risk of getting dementia. A hearing problem can certainly contribute to difficulty with uptake of information and for this reason should be addressed."
The research, conducted at Trinity's Institute of Neuroscience and Global Brain Health Institute, was published in JAMA Otolaryngology – Head & Neck Surgery in December 2017.