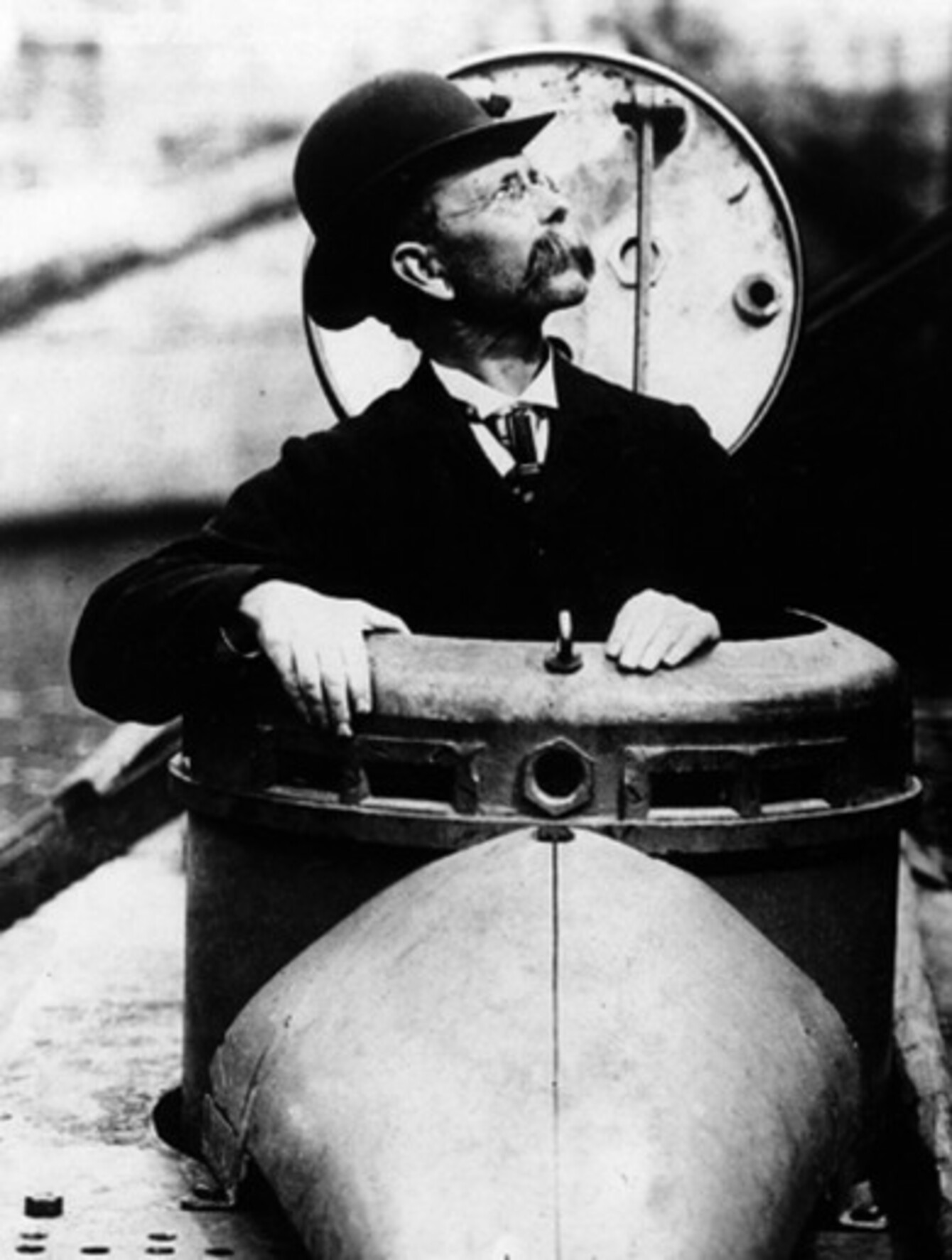 THE IRISH INVENTOR of the submarine is to be honoured at a ceremony later this month marking the 100th anniversary of his death, which occurs today.
John P Holland was a native of Liscannor, County Clare, born in 1841. His father, John Holland senior patrolled the headlands of County Clare as a rider with the British Coastguard Service.
The young Holland was a teacher in Ireland until 1872 when he immigrated to the USA, where he taught in Paterson, New Jersey, until 1879.
He drew up plans of submarines and in 1881, with funds from Irish associates, launched a small submarine called "The Fenian Ram".
He was later awarded a contract to build a submarine for the US Navy.
In 1900, the Navy bought the Holland VI for $150,000, about half of its design cost, and later renamed it The USS Holland. The vessel could travel 800km on the surface of the sea and 40km submerged. One US newspaper described it as "Uncle Sam's Devil of the Deep". Other countries, including Great Britain, Japan and the Netherlands, purchased Holland's submarine designs. He died on 12 August 1914, just months before a German submarine sank a British vessel at the start of World War I.
To honour his death, the Liscannor Development Committee will host a day of events honouring the life and achievements of the local inventor on Sunday 31st August as part of Heritage Week 2014.
For a full list of Heritage Week events, click here.