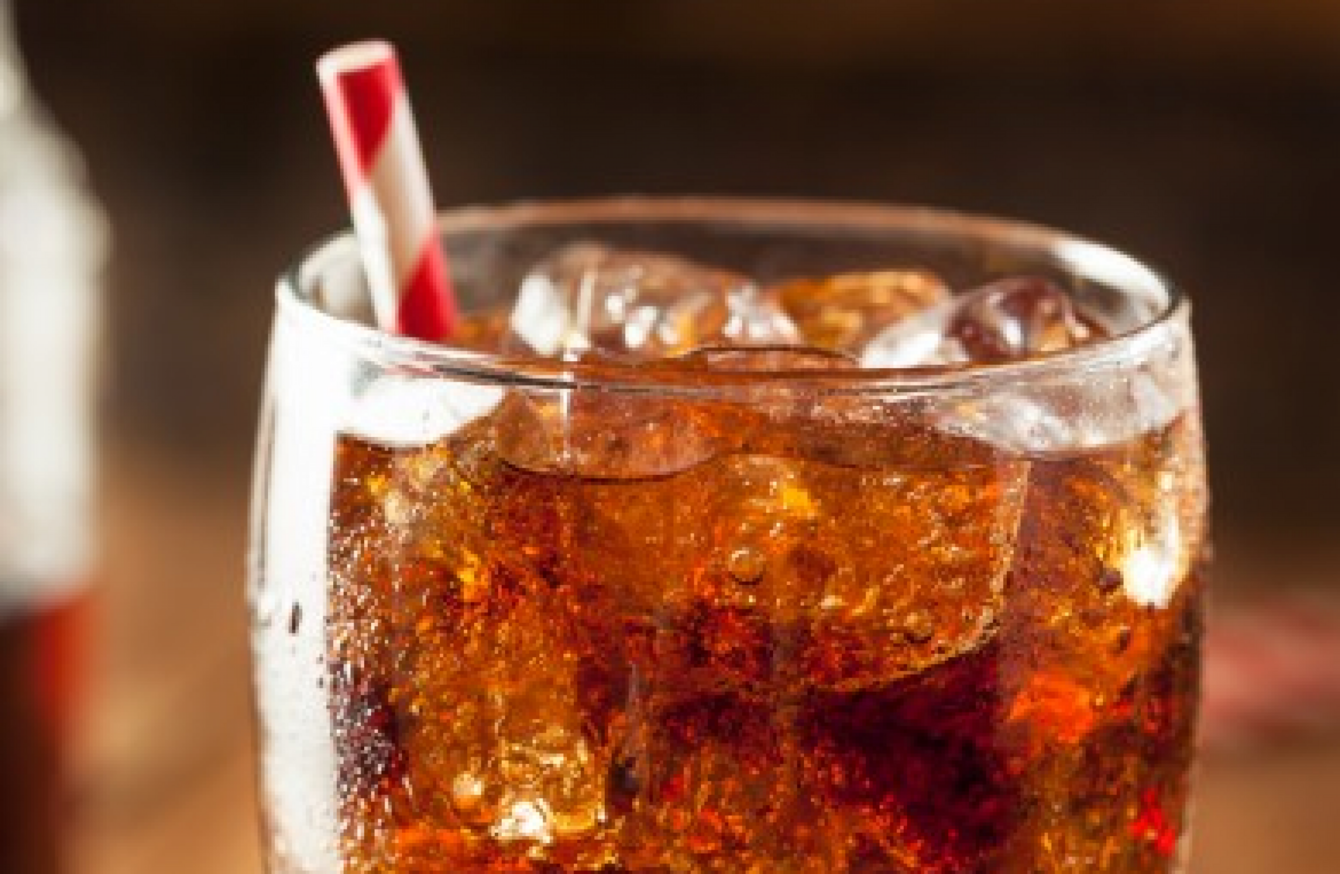 Image: Shutterstock
Image: Shutterstock
THE GOVERNMENT HAS committed to bringing in a tax on fizzy drinks in 2017 but the Finance Minister now says it may have to wait on the UK.
A tax on all sugar-sweetened drinks was due to be introduced next year as a revenue-raising exercise and a public health policy to try to tackle a rising obesity problem in the country.
However, Michael Noonan has warned that it may be delayed because a similar tax in the UK is not due to be implemented in full until 2018.
The UK announced its tax in March 2016 but promised a two-year consultation process with the industry and other stakeholders before it is actually imposed.
Responding to a recent parliamentary question, Noonan explained:
Given the border that is shared between Ireland the UK, and the supermarket chains which operate and supply sugar-sweetened drinks in both jurisdictions, it is important that we examine carefully how the UK tax will operate, and consider the effects that the design and timing of the introduction of the UK tax may have on an Irish tax on [fizzy drinks].
Despite the warning, he said he has confidence the sugar tax will be introduced during 2017.
"However, I will want to carefully consider all aspects of the design and the implementation plan before making my decision. If I find that the compliance and trade distortion risks that could arise, by applying such a tax in Ireland without a similar measure in the UK, are too high, I may decide to wait until the UK Soft Drinks Industry Levy is in place before I introduce the tax. Whether the tax is introduced in 2017 or not will ultimately be a matter for Budget 2017."
It is understood the food and drinks industry in Ireland is opposed to the so-called sugar tax but it has supporters in many public health policymakers and healthcare practitioners.
In September of last year, the Royal College of Physicians called for a 20% tax on sugar-sweetened drinks, saying that Ireland could become the fattest country in Europe by 2030 if urgent action isn't taken.
The past two Ministers of Health have also urged the Finance Minister to introduce the measure.
The UK's tax will be on drinks with more than 5g of sugar per 100ml. Coca-Cola ontains 10.6g of sugar per 100ml – that's 35g in a 330ml can (equivalent of 7 teaspoons).