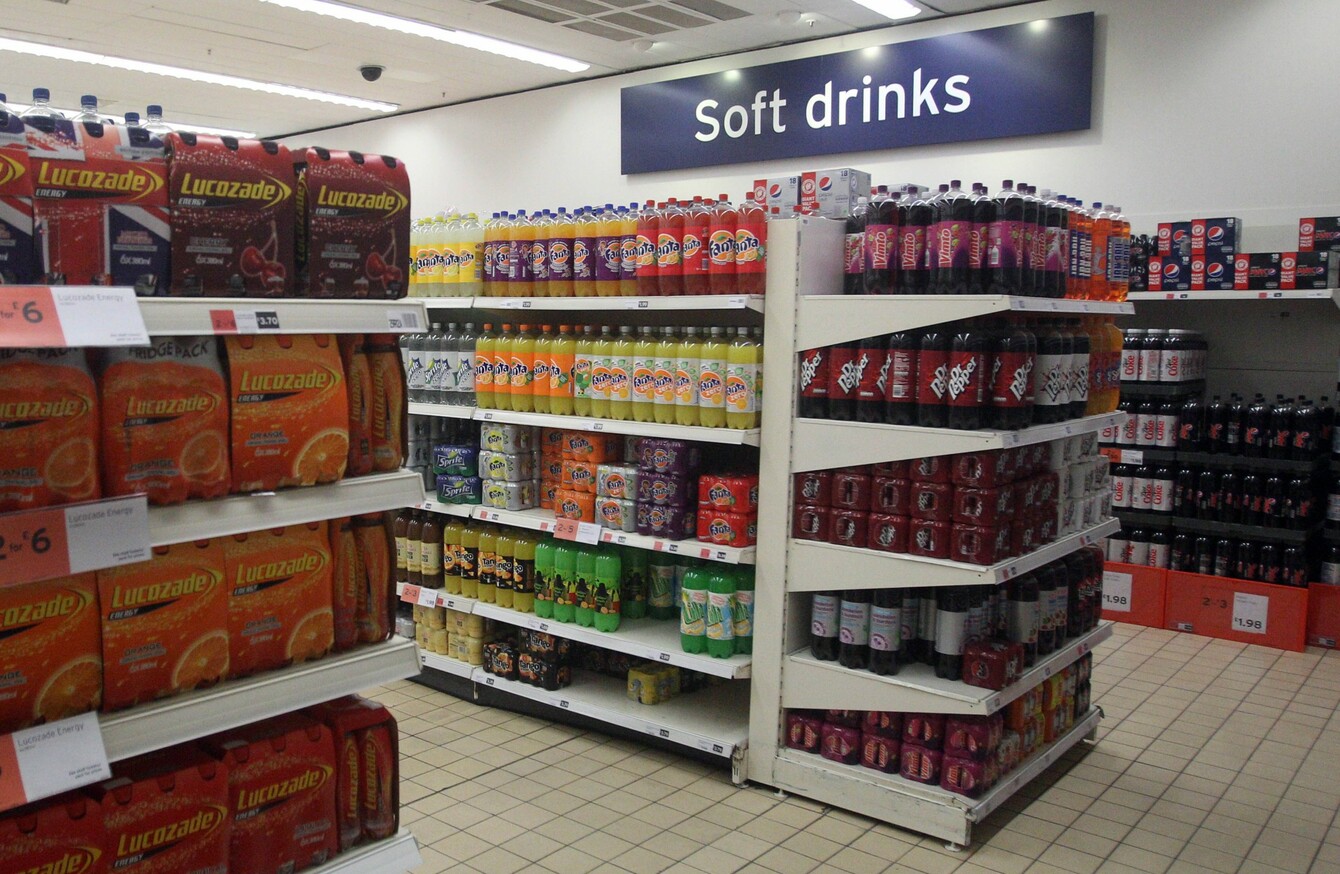 Image: PA Archive/PA Images
Image: PA Archive/PA Images
THERE HAS BEEN a 70% drop in the number of Irish children aged between 11 and 15 who are consuming sugary drinks on a daily basis, a new Europe-wide survey has found.
The report by the World Health Organisation (WHO) showed that just 11% of Irish children drink minerals every day – down from 37.3% in 2014.
The same survey of Irish 11, 13 and 15 year olds found that from 2002 to 2014:
Computer use of two hours or more on a weekday increased 203%, currently at 63.8%.
 TV viewing two hours or more on a weekday decreased 24%, currently at 50.4%.
Daily fruit consumption increased 26%, currently at 41%.
Vegetable consumption increased 12.5%,  now at 44.1%
Daily sweets consumption decreased 49%.
The Irish Beverage Council (IBC), the Ibec group which represents soft drinks companies, claimed that the results of the survey are evidence that a "holistic approach" is needed to tackle childhood obesity. The group has been actively campaigning against a proposed sugar tax.
IBC Director Colm Jordan said: "The results prove that a holistic approach is needed to tackle childhood obesity. The singling out of the soft drinks industry by way of the proposed sugar-sweetened drink tax is unjustified. 11-15 year olds who consume sugar-sweetened soft drinks on a daily basis has reduced sharply from one in three in 2002, to just one in 10 in 2014.
"That's 39% less than their European counterparts (at 18%). Irish 11 year old boys recorded one of the largest reductions in Europe, with an 83% fall in the numbers drinking sugar-sweetened soft drinks daily between 2002 and 2014."
Ireland plans to introduce a tax on sugar-sweetened drinks in April 2018, to coincide with the introduction of a similar tax in the UK at that time.
The Minister for Finance, Michael Noonan, said it was originally estimated that the tax would apply to 60% of soft drinks sales but due to reformulation, it's now thought to be closer to 50%.
The soft drinks industry continue to reformulate their products, reducing sugar content, in order to limit their exposure to the tax.
The rate of tax has not yet been decided and could range from 1c to 20c per 330 ml can. The annual yield would be approximately €8.4 million for a 1 cent increase, and would be around €168.7 million for a 20 cent increase.