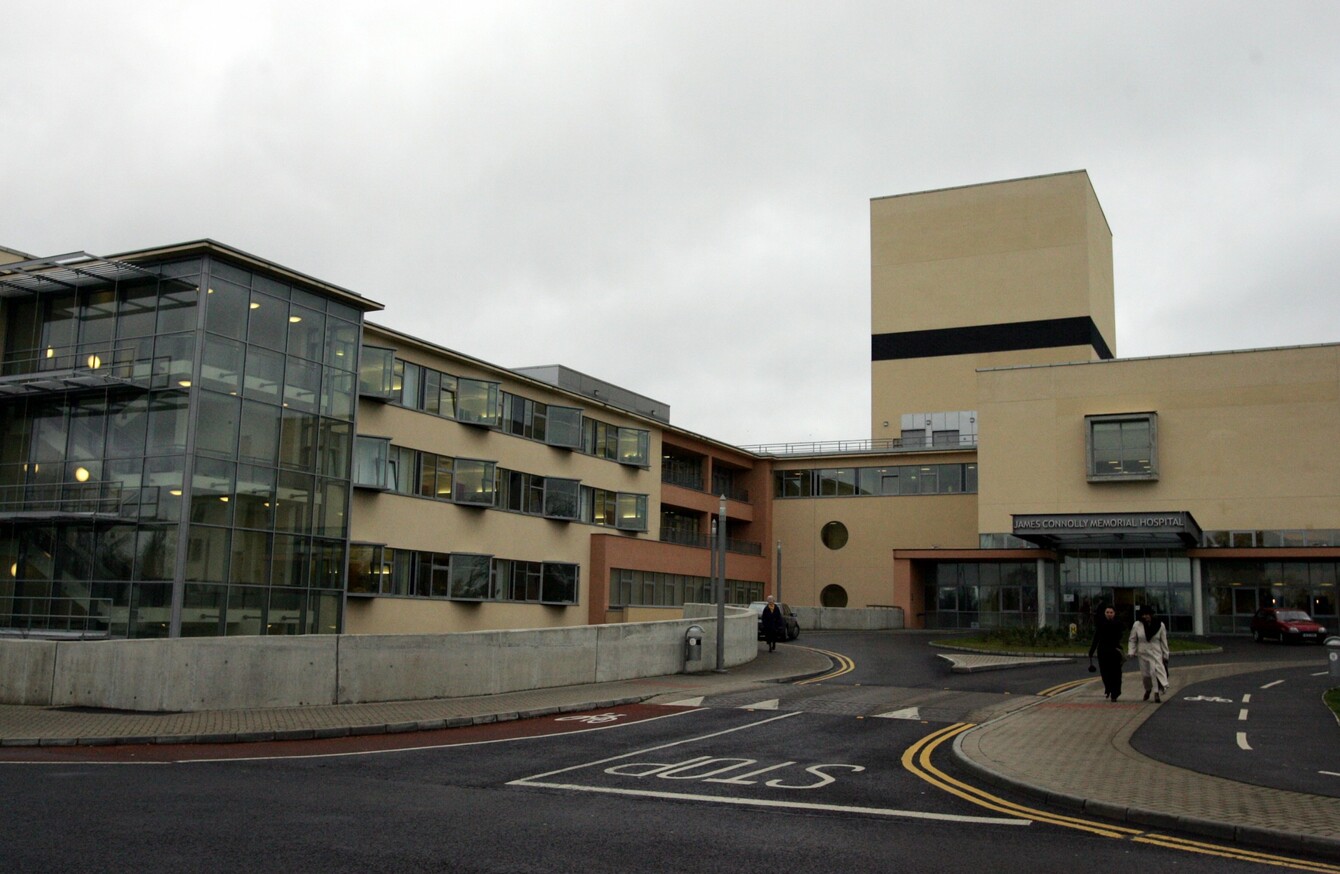 Connolly Hospital in Blanchardstown.
Image: Leon Farrell/Photocall Ireland
Connolly Hospital in Blanchardstown.
Image: Leon Farrell/Photocall Ireland
THE HSE DOES not collect data on how many people die by suicide in their hospitals or in the immediate aftermath of their discharge from hospital, it emerged today.
In a response to a parliamentary question posed by Sinn Féin's Pat Buckley, the HSE said that it was not its duty to collect this information and that these statistics are to instead be collated by the CSO.
Buckley said the HSE should record suicides at Irish hospitals "in order to highlight the need for better mental health services in general hospital settings".
The HSE said "The National Office for Suicide Prevention (NOSP) does not hold the national data on deaths by suicide in general, or more specifically deaths by suicide which have occurred in hospitals or upon a patients discharge from hospital."
When reporting on suicide in Ireland, NOSP cites the Central Statistics Office (CSO) which has responsibility for collating suicide data nationally.
"Deaths notified as sudden or unexpected are only deemed suicide after inquest by the coroner and as such cause of death is not confirmed until after inquest."
Buckley said that a number of recent suicides in national hospitals has brought the problem to the fore. He also said no person who comes looking for help at A&E should be turned away.
He said: "It makes no sense that the Department of Health, the HSE or its services make no effort to determine how many suicides take place in their services or immediately after discharge.
"From media reports, we know that there were two cases of deaths by suicide in Blanchardstown hospital, but there may be more cases. We just don't know. I have spoken to countless families that tell stories of their loved ones being refused care at overcrowded A&E departments or be discharged only to take their lives within a day or two.
"If a person in mental health distress presents to A&E, they should not be turned away; if they are at risk of suicide, they should not be placed alone in a separate room or discharged without any care provided, but this is happening and it is resulting in tragic deaths."