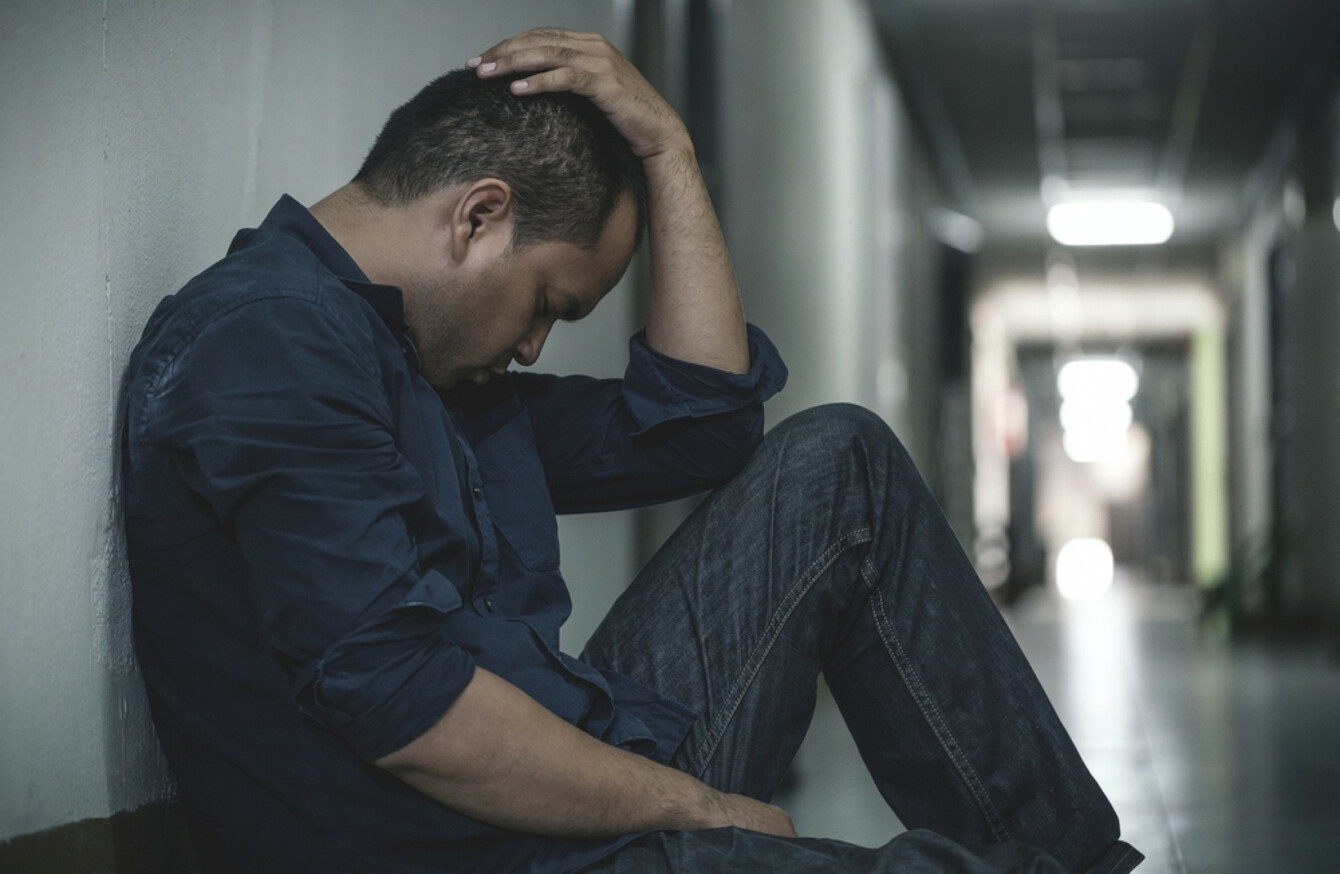 IRELAND'S SUICIDE RATE has stabilised since the recession, and recent data suggests a decreasing trend according to the HSE's National Office for Suicide Prevention (NOSP) 2016 report.
In all, there were 486 confirmed suicide deaths in Ireland in 2014, compared to 487 in 2013.
Over four in five of these were men, with 399 dying by suicide in 2014.  The HSE said that the high male-to-female ratio has been a consistent feature of deaths by suicide.
The age group represented the most in the statistics were those aged 45-54, with 28.2 deaths per 100,000 in men, and 6.9 per 100,000 in women.
Anne O'Connor, the HSE's national director for mental health, said: "There was an increase in the suicide rate in Ireland between 2007 and 2012 which can be wholly attributed to an increase in the male rate of suicide.
Data from 2012 onwards indicates a levelling-off of this rise. Provisional data for 2015 and 2016 suggests a decreasing trend in Ireland's suicide rate.
Between 2007 and 2012, there was also a 19% increase in self-harm, with the largest increase among men. There were successive decreases in the self-harm rate between 2011 and 2013 and essentially no change between 2013 and 2016.
The assistant national director for the NOSP, John Meehan, said: "This downward trend is a step in the right direction but we must not forget that every death by suicide is a tragedy and has a devastating impact on families and the surrounding community. Our work in 2016 focused on trying to better understand suicide data and suicidal behaviour.
We worked with the Health Research Board to assess the feasibility of collecting suicide information directly from coroners' files. This would give us more comprehensive data on suicide.
Meehan said that a study commissioned by the office showed that it would be technically, operationally and financially feasible to collect this data.
Last year, the NOSP also provided training to 6,500 people in suicide and self-harm prevention programme safetalk. It also worked with gardaí in Templemore on this, and other, programmes.
Based on the latest data from Eurostat, Ireland's suicide rate was 11th lowest among 32 countries in 2014. The highest rate was found in Lithuania and the lowest in Cyprus.
If you need to talk, contact:
Samaritans 116 123 or email jo@samaritans.org
Aware 1800 804848 (depression, anxiety)
Pieta House 1800 247247 or email mary@pieta.ie – (suicide, self-harm)
Teen-Line Ireland 1800 833634 (for ages 13 to 19)
Childline 1800 666666 (for under 18s)