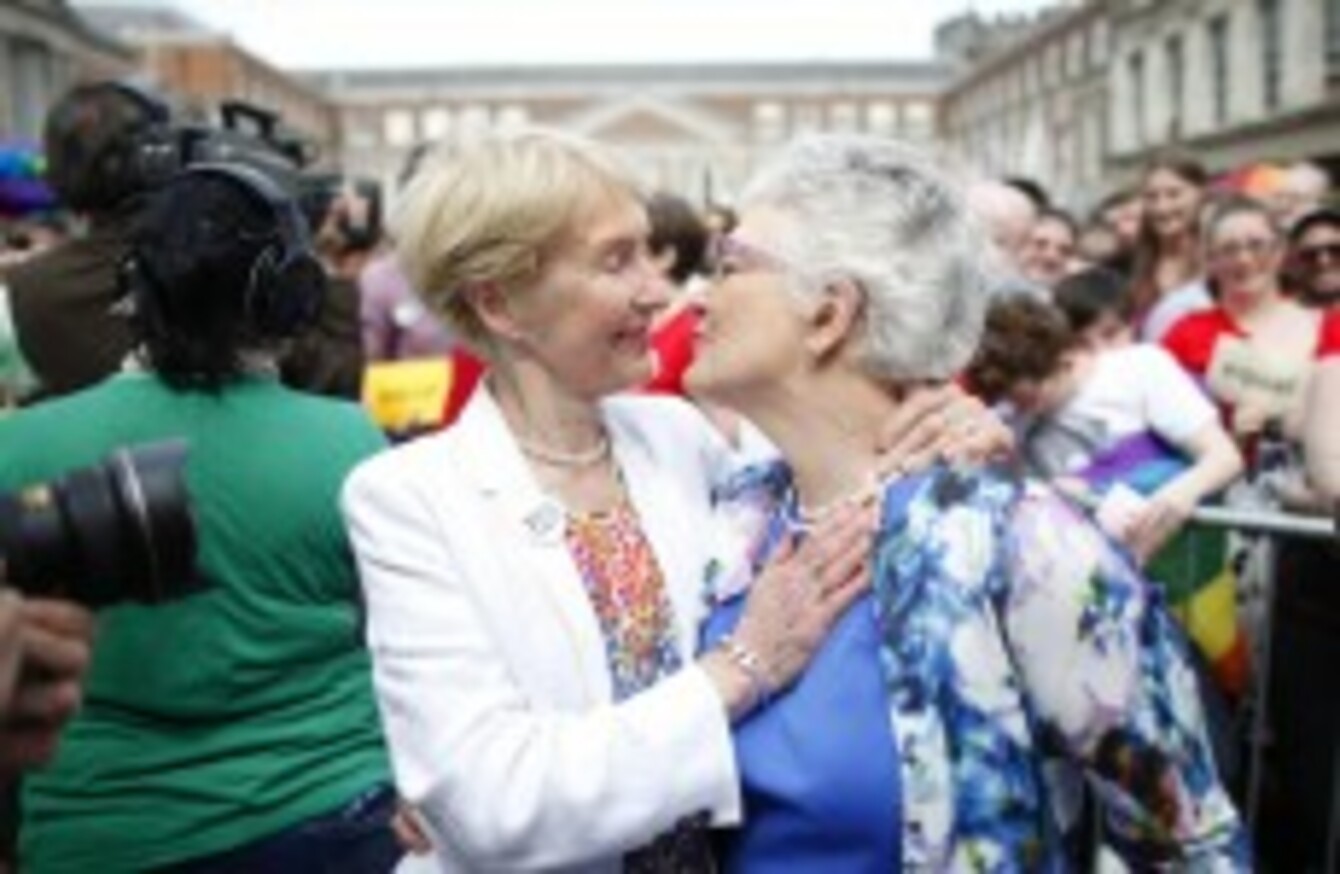 Image: Associated Press
Image: Associated Press
Updated at 3.30pm
A RETIRED CATHOLIC bishop has said he disagrees with remarks by the Vatican's top diplomat, that Saturday's referendum result represents "a defeat for humanity".
Willie Walsh, the bishop emiritus of Killaloe, was asked about Cardinal Pietro Parolin's reported comments by Joe Duffy this afternoon.
The RTÉ presenter also asked if the cleric thought the result 'added to the sum of human happiness'…
"Yes, I'd have to say yes to that, in my view," Walsh said.
I think that you could hardly look at the celebrations in Dublin without in some way saying it had increased the sum of human happiness.
"I think the answer to your question is yes, Joe."
The bishop, earlier in the conversation, described the Vatican official's remarks as "over the top".
Lack of action on issues like justice and poverty represented real "disasters for humanity," Walsh said.
"While most of us have more than we need, that there's literally half the world in serious poverty," he observed, adding:
I'd love to see last week's equality being the beginning of a real crusade for equality in other areas – both at home and across the world.
Asked how he voted in the referendum, Walsh declined to answer – but said:
I gave it a great deal of thought and then I voted according to my own conscience.
In comments last night, the Vatican Secretary of State said "the Church must take account of this reality, but in the sense that it must strengthen its commitment to evangelisation".
I think that you cannot just talk of a defeat for Christian principles, but of a defeat for humanity.
His comments contrast with the tone of remarks by Archbishop of Dublin Diarmuid Martin – who spoke at the weekend of the Church in Ireland needing a "new language" to connect with people.