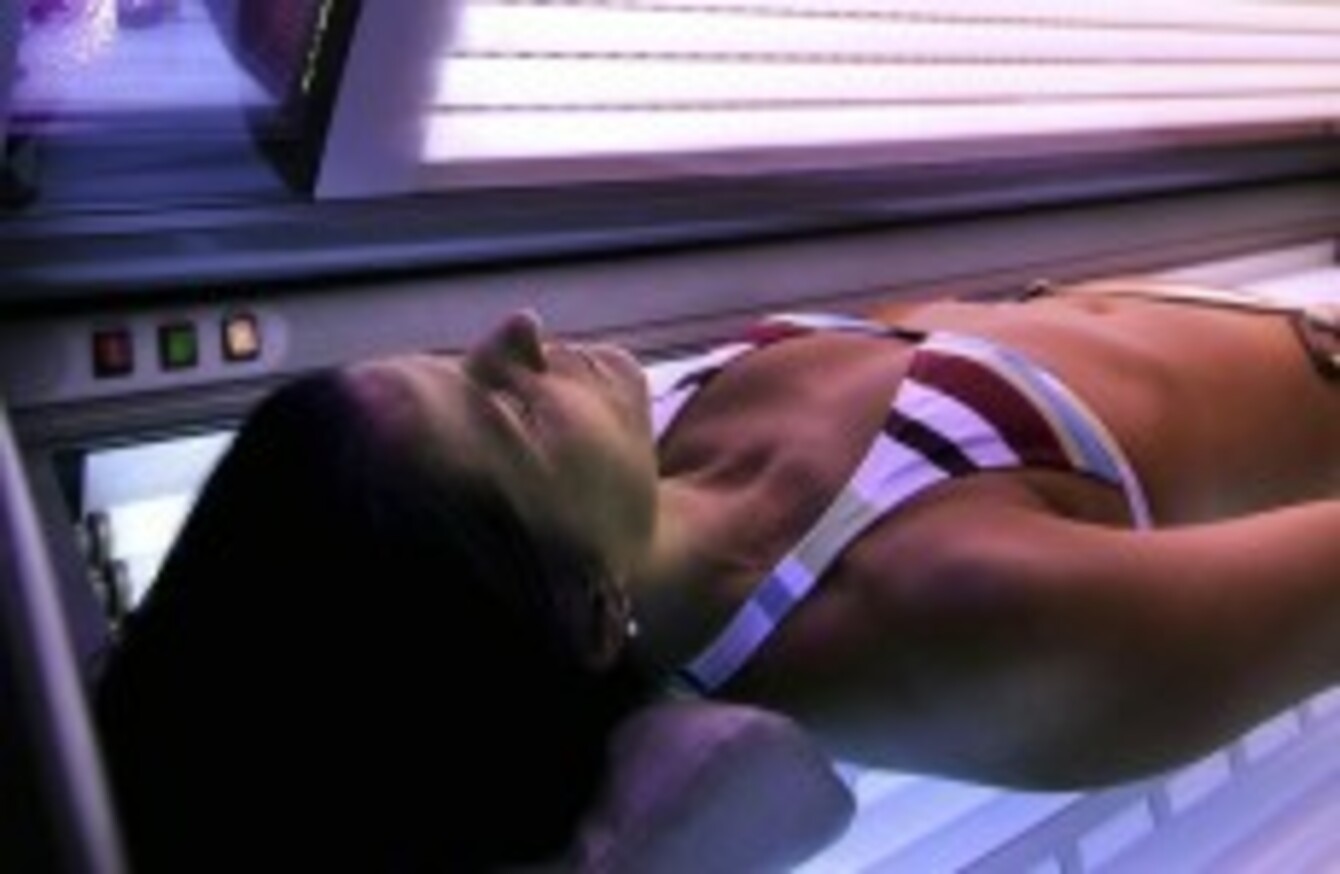 File photo
Image: AL GRILLO/AP/Press Association Images
File photo
Image: AL GRILLO/AP/Press Association Images
PLANNED LEGISLATION TO regulate the use of sunbeds in Ireland which will ban anyone under 18 from using them is welcome but doesn't go far enough, the Irish Cancer Society has said.
The government yesterday approved legislation that will regulate the use of sunbeds in Ireland for the first time.
Under the Public Health Sunbed Bill, any sunbed operators will be banned from allowing anyone under 18 from using them and premises will have to be licensed and staff trained.
The sale or hire of sunbeds online will be controlled, the HSE will be mandated to carry out inspections and penalties and fines can be levied on operators for non-compliance.
Sunbed operators will be required to provide goggles and sunbeds must be maintained in a clean and hygienic condition with appropriate warning signs.
There will be a ban on claims that attribute health benefits to sunbed use and on promotional marketing practices.
Type one and type two
Speaking on RTÉ's Morning Ireland, the Irish Cancer Society's Kathleen O'Meara, said that while the legisltion is welcome there is no provision to ban sunbed use for people with type one and type two skin.
She said this covers "quite a lot of people who live in Irleand" saying that people with this type of skin are "at a higher risk of skin cancer".
"We think the protection should include type one and type two and we will look for an amendment when the legislation is going through the Dáil in the New Year," O'Meara said.
She said that the society generally welcomes the bill given there is no regulation of the industry at the moment and that it is "completely unsupervised".
"They have no health benefit except in some very small and supervised situations," she added.