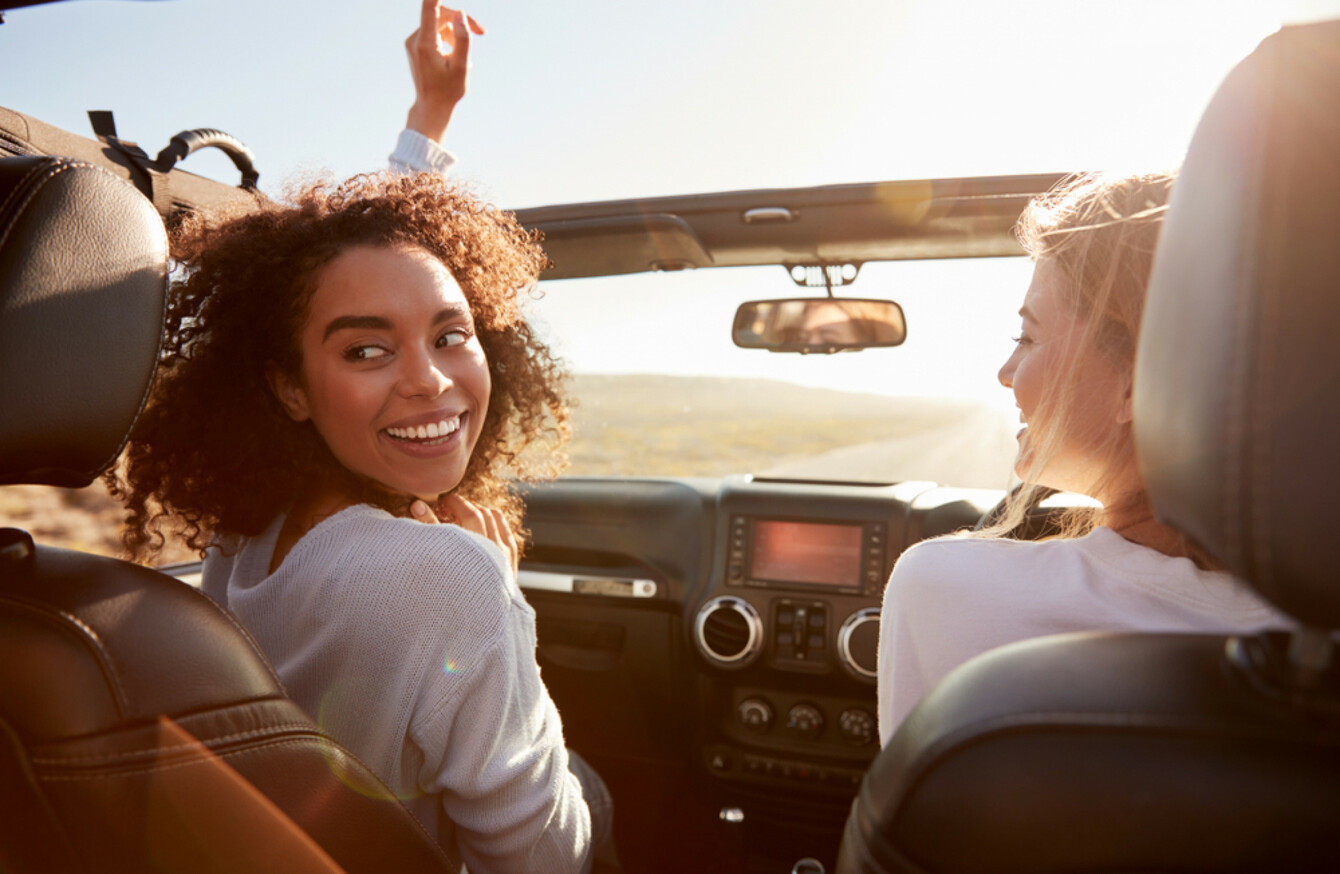 Image: Shutterstock/Monkey Business Images
Image: Shutterstock/Monkey Business Images
IT LOOKS LIKE spring has finally arrived just in time for summer! And whilst the temperature isn't exactly soaring the sun is certainly making more of an appearance and the weather is warming up. Hurrah.
With the longer evenings now upon us we can start planning those summer getaways. To help you stay safe on the road when driving in the sunshine, here are our top tips for driving in the sunny weather.
Grab your shades and get ready to hit the road.
Eliminate distractions:
Research from Lytx, a company dedicated to delivering driver safety and compliance solutions, revealed that near-collisions almost double on sunny days due to drivers not being as alert as when it is cloudy out.
To stay alert on the road make sure that there are no distractions in your car. Put your phone away, out of sight or face down. Don't be fiddling with the radio and make sure any little ones are well strapped in and have everything they may need so that you don't have to keep checking on them.
Step away from the snacks:
Do not eat or drink and drive. Lytx research also showed that drivers with food or drink distractions are 3.6 times more likely to be involved in a collision than drivers who do not eat and drink while driving.
Get shady
One of the biggest hazards of driving in the summertime is the bright sunshine. The simplest way to beat the glare is to use your sun visors. Most visors can be positioned to block sunlight coming through the windscreen as well as from the side windows. Sun visors are designed not to hinder the driver's visibility.
It is also wise to invest in a good pair of sunglasses and keep them in your car. Sunglasses will reduce the brightness and will protect your eyes from harmful UV rays.
Mind the gap
Bright light greatly reduces your visibility and reaction time so you should therefore leave a greater distance between your vehicle and the vehicle in front of you when driving in bright sunlight.
Change your wipers
When the weather warms up the bugs come out to play and your windscreen is more than likely going to be covered in files and other insects. The poor critters.
The last thing you want to be doing is smearing bug carcasses across your windscreen so make sure your wiper blades are functioning properly. Extreme weather can cause the rubber to crack so the harsh winter may have damaged the blades. Best get them sorted now – and while you're at it, make sure the washer fluid is topped up with a decent screen wash.
Clean the windscreen
You new wipers should do a great job of cleaning the outside of the windscreen but you need to clean the inside too. Grease and smears will scatter light, which makes it harder to see through the windshield when the sun hits it. Use a glass cleaner or some vinegar and water to get that glass sparkling.
Want to make sure you don't miss out on anything going on in the world of motors? Like us on Facebook and and follow us on Twitter for the latest updates.