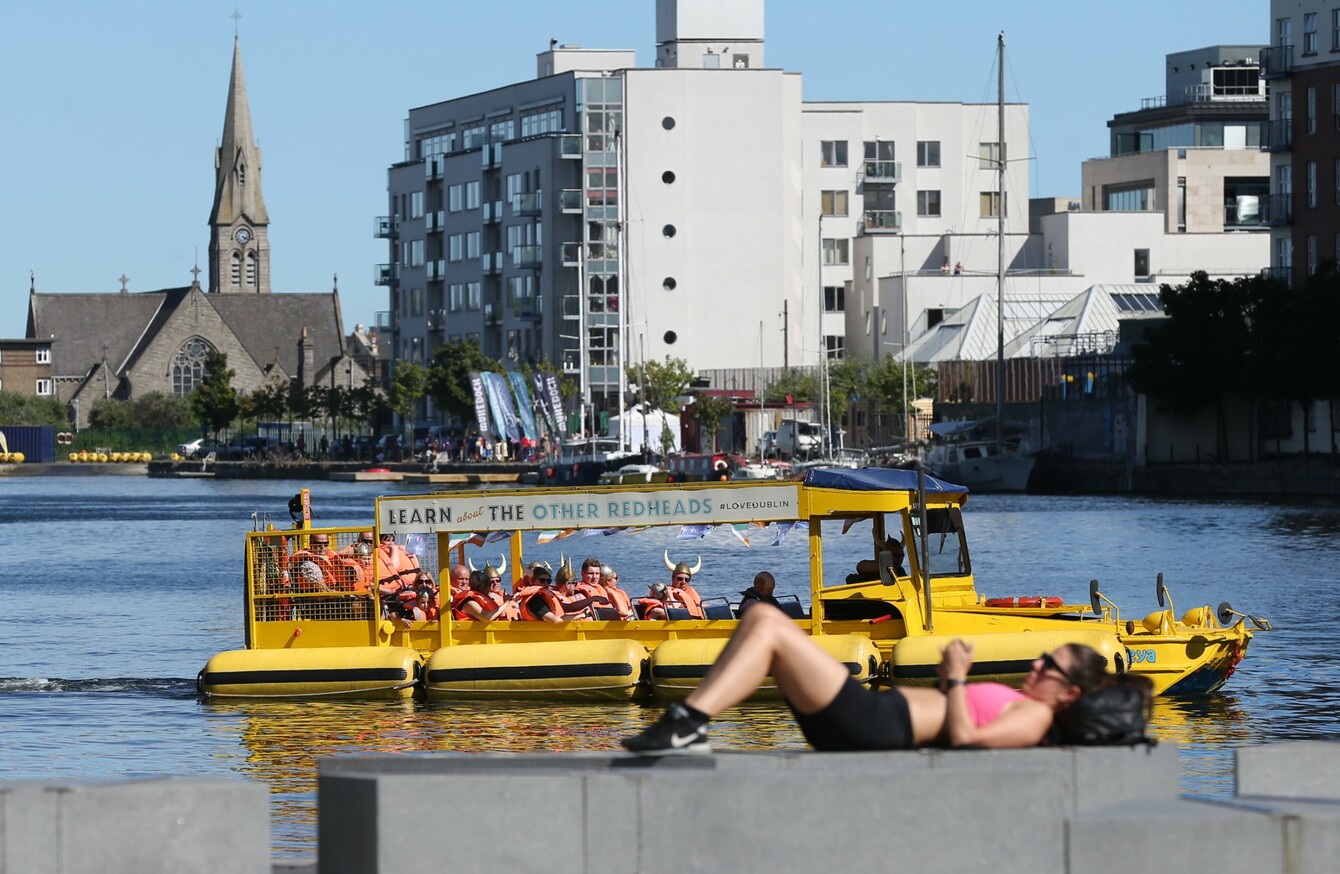 Image: RollingNews.ie
Image: RollingNews.ie
IRELAND IS SET to bask in good weather this week as temperatures are expected to rise up to 20 degrees.
Forecasters have predicted that the good weather should last through the weekend as the rain is expected to stay away from most parts of the country. The west and midlands should get the warmest conditions.
According to Met Éireann, it may even be time to consider breaking out the barbecue.
A forecaster said: "It will be clear this morning, giving way to a dry day, with good sunshine in most areas.
However, the southwest coast will be cloudier, with a slight chance of a few patches of mist or drizzle. Maximum temperatures 17 to 20 Celsius generally, highest in the west and midwest, but 14 or 15 on northeast, east and southern coasts, in mostly light to moderate easterly breezes.
It is expected to be slightly cooler mid-week, but we can still expect average temperatures of between 14 and 17 degrees.
While more difficult to predict for foracesters, this coming weekend looks set to have the finest weather of the year.
Met Éireann added: "Early indications for the weekend is that it will be dry, with temperatures gradually increasing countrywide – in the mid to high teens on Saturday, but in the low 20s in many areas on Sunday.
"Winds will gradually decrease over the weekend – mostly moderate easterly winds on Saturday will decrease light to moderate north to northeast by Sunday. Nights will be cool, with mist and fog patches."