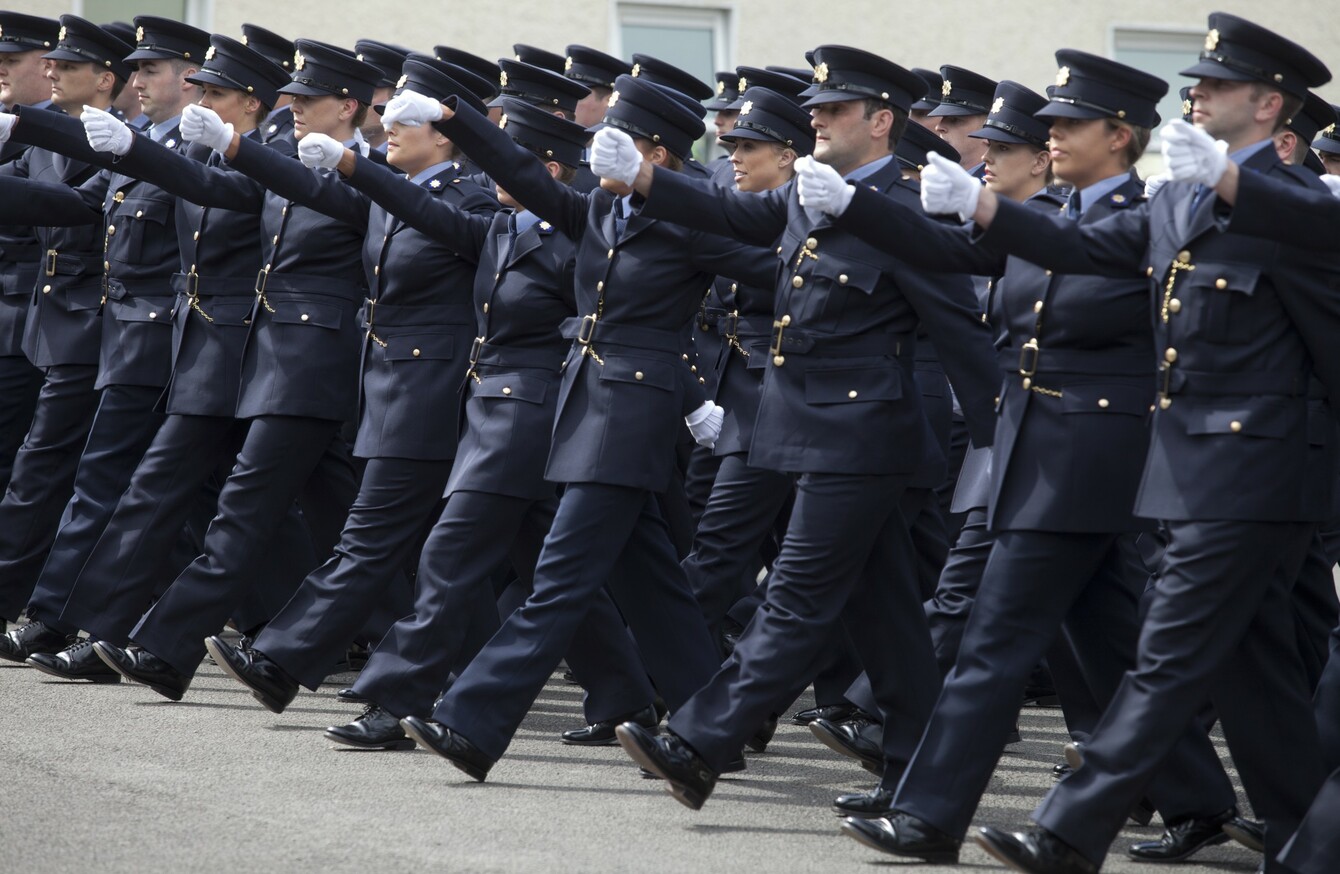 Image: Eamonn Farrell/RollingNews.ie
Image: Eamonn Farrell/RollingNews.ie
GARDA SUPERINTENDENTS HAVE said they need at least 800 new gardaí a year to provide a proper service.
Speaking to reporters at the annual conference of the Association of Garda Superintendents (AGS), President Noel Cunningham said the hiring moratorium, retirements, and promotions within the organisation in recent years had created "a difficulty for frontline policing".
"We absolutely welcome the minister's new policy on recruitment, but we're saying more members need to be going through Templemore on an annual basis," he said.
If we look at just attrition rates in relation to retirements, in relation to promotions etc, you need seven, eight hundred, at least to go through every year just to match that alone.
Superintendent Cunningham also rejected a claim by the Garda Inspectorate last week that 1,500 gardaí – three hundred of those immediately – could be released  from desk jobs and put back on the streets.
He said those officers occupy pivotal positions in the organisaton in areas like  communications and resources. They would have to be replaced by people equally skilled at doing their jobs, he said.
Though Cunningham said the Garda Commissioner's new moderinsation programme would bring improvements required to provide a proper service, he said he was concerned about younger members leaving the force because of their low wages.
"We are getting very good young members coming though, very well qualified educationally, very well trained in the garda college – there's an excellent training programme happening down there – and certainly we would be concerned if young members are leaving because of pay and conditions."
He said this, and other contentious issues, would all be addressed as part of discussions on the latest public pay agreement.