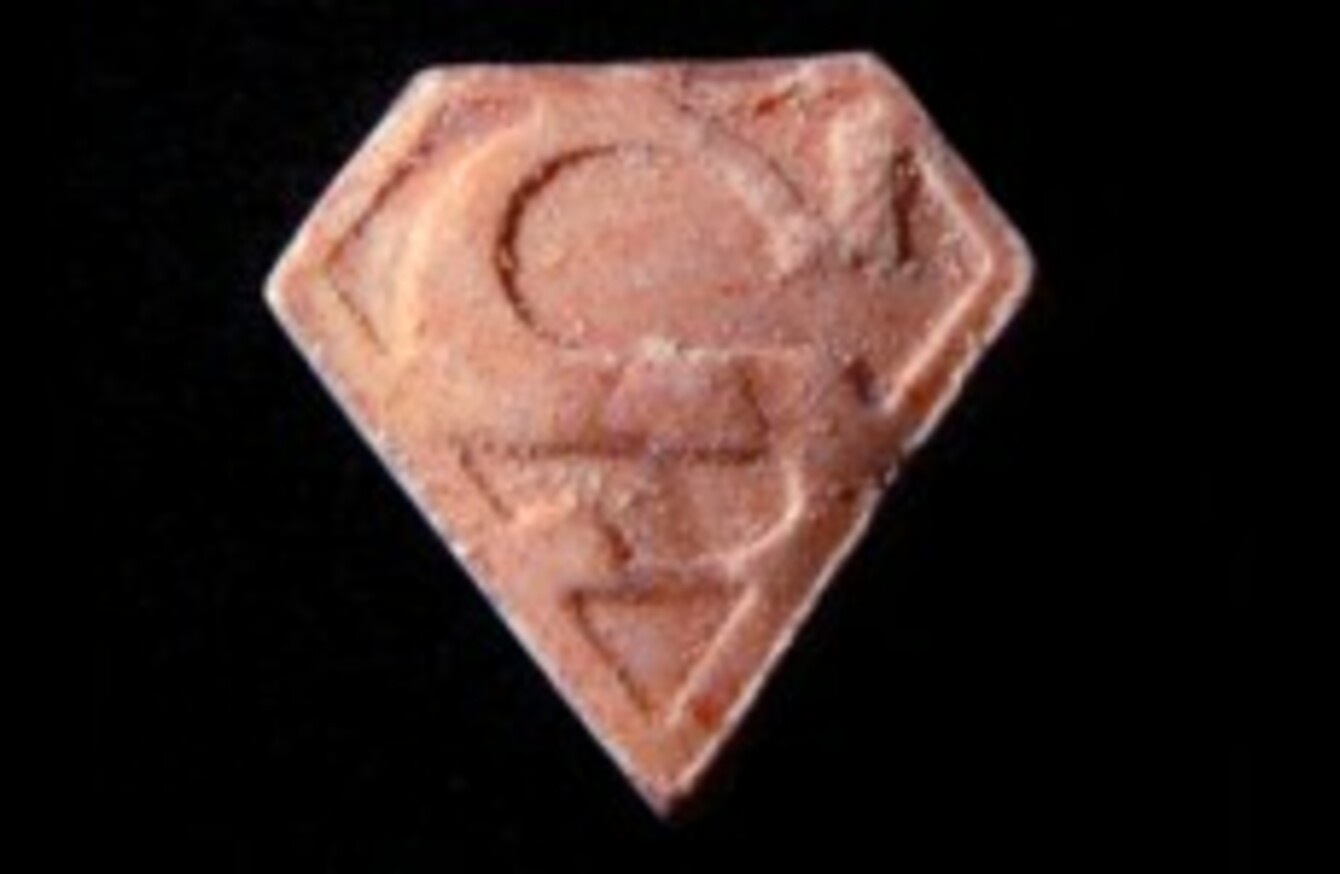 One of the Superman ecstasy tablets
Image: Suffolk Police
One of the Superman ecstasy tablets
Image: Suffolk Police
POLICE IN ENGLAND have urged people who have ecstasy tablets with a Superman logo embossed on them to hand them in, promising that they will not face criminal charges.
The batch of drugs are believed to be extremely dangerous. At least three deaths in England in the past fortnight have been linked to the use of the drugs.
A fourth person was treated in hospital this morning after taking a pill, but has since been discharged.
Gardaí and Revenue officers seized around 120,000 of the distinctive red triangular tablets in Dublin six days before Christmas. It is not yet known whether more of the drugs have made their way into Ireland.
Police in Suffolk in the south-east of England have said they are issuing an amnesty on the drugs in order to prevent any further harm or deaths.
However in the two days since the amnesty was first announced, no pills have yet been handed in.
Speaking after the fourth person was hospitalised this morning, chief superintendent of Suffolk Police Jon Brighton urged people not to take the pills.
"It is concerning that we have another report of a member of the public requiring medical treatment after taking a pill of the same description already under investigation," he said.
On man has been charged in connection with supplying the drugs in the case of three of the deaths and is due to appear in court tomorrow.
Two other men arrested in connection with the cases have been released on police bail pending further investigation.