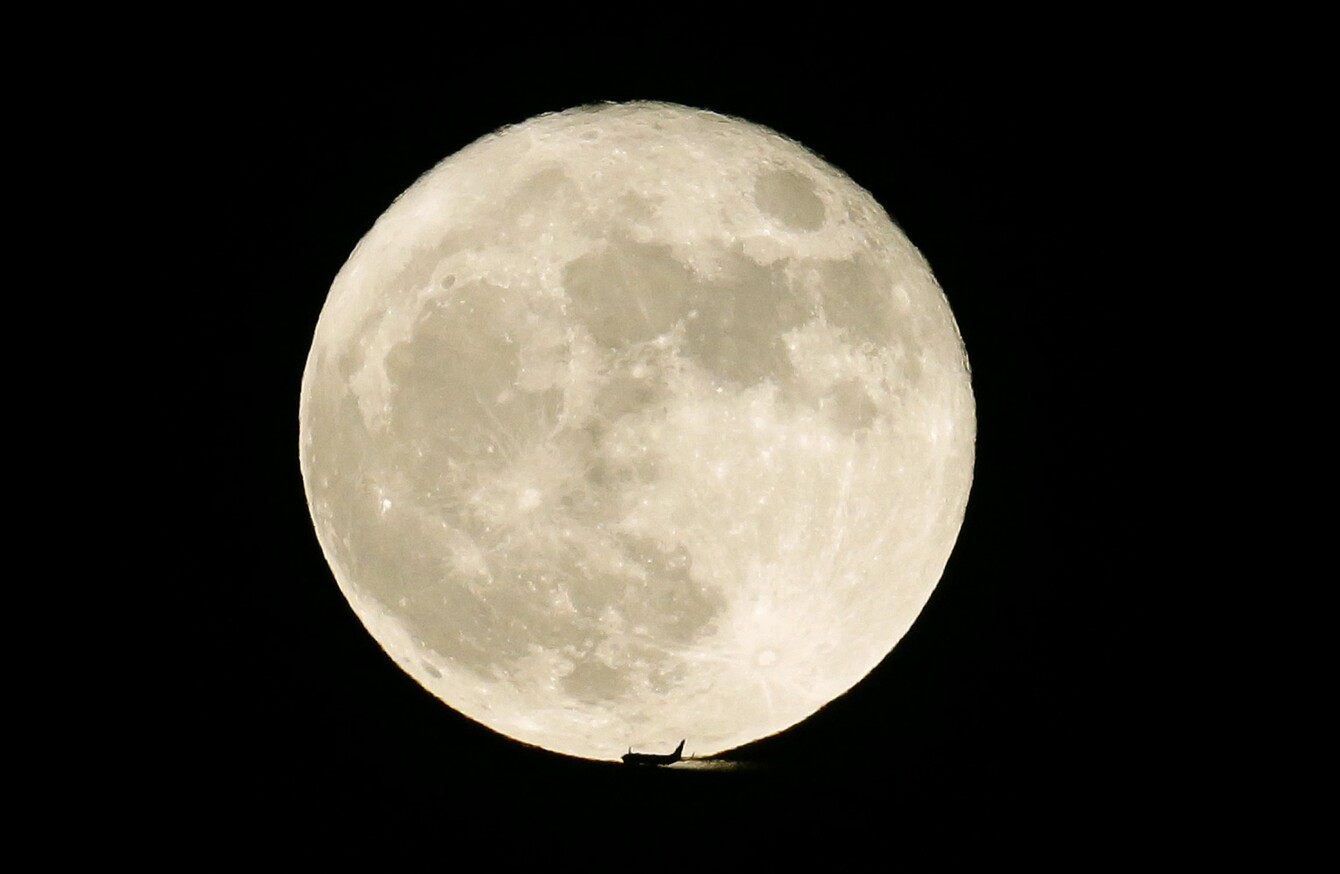 Image: Jeff Chiu/PA
Image: Jeff Chiu/PA
THE SUPERMOON WILL remain visible across the country until Wednesday night, according to the experts.
Calculations by Astronomy Ireland magazine editor David Moore show that the moon will only be 0.6% farther away on tonight than it was on Monday night.
Moore said the amount would be imperceptible with the naked eye.
He said: "This means that the Tuesday night moon, from dusk until dawn, will to all intents and purposes, look the same as the Monday night moon."
Distance
The closest distance on Monday night of the centre of the moon to the surface of Ireland was 351,825km and on Tuesday night it will only be 353,848km.
On Wednesday night, Astronomy Ireland has calculated that the moon will be 1.7% farther away than tonight.
Moore added: "A major telescope watch will be organised by Astronomy Ireland on the outskirts of Dublin for everyone in Leinster where not only will the SuperMoon be shown up close in extremely powerful telescopes, but the planet Mars will be on view also.
"The event is free and suitable for the whole family."
Details can be found here.