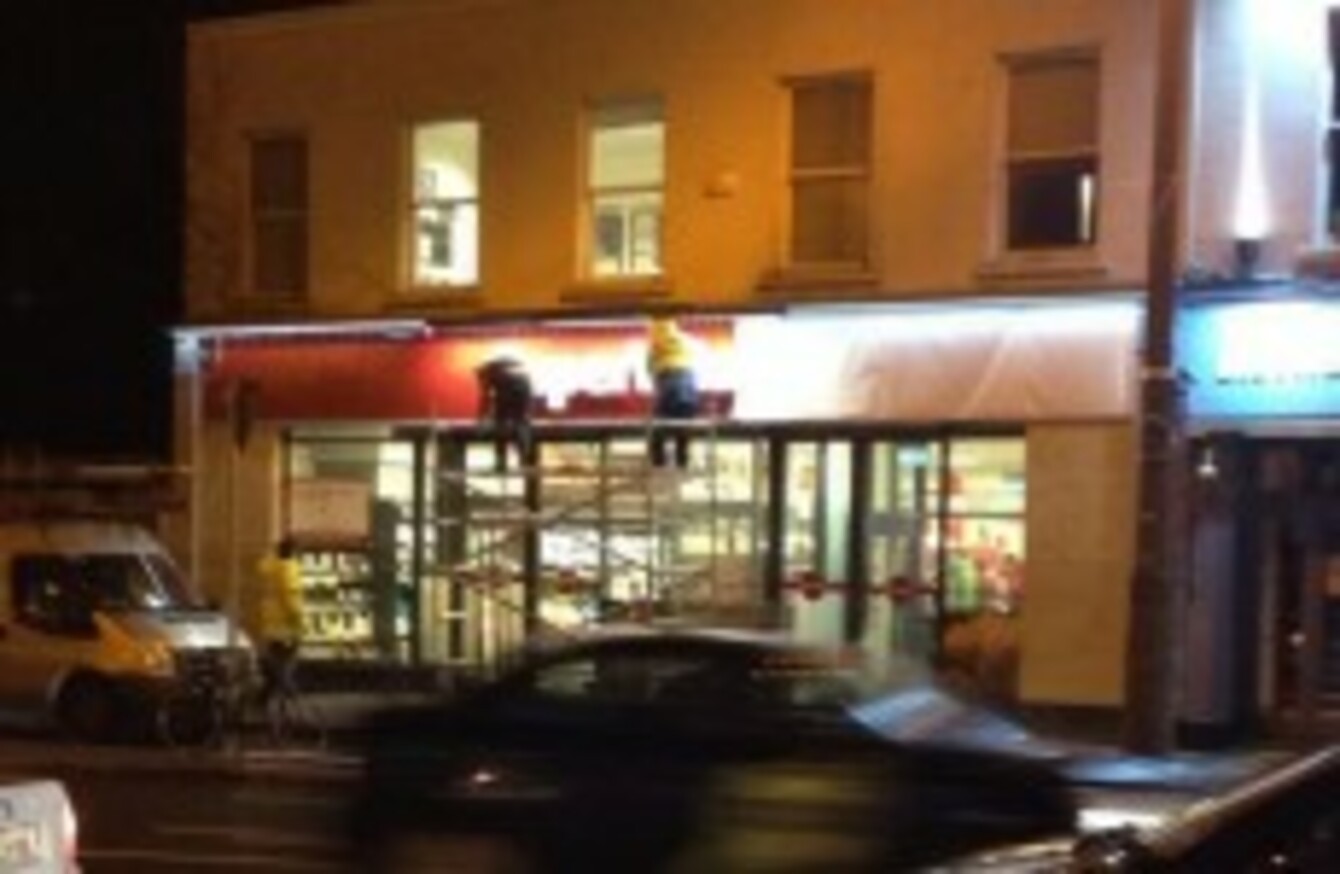 SuperQuinn in Rathgar changes last night.
Image: Hugh O'Connell/TheJournal.ie
SuperQuinn in Rathgar changes last night.
Image: Hugh O'Connell/TheJournal.ie
TODAY MARKS THE end of an era in Irish shopping.
Today, 24 SuperQuinn stores across Ireland will change their names to SuperValu, as the Musgrave company, which owns both, aims to continue growth in the sector by combining the two brands.
Superquinn's famous sausages, bread and meat will all remain, but own-brand ranges will carry the Super Valu logo.
As well as the name change, SuperValu will invest €10 million to complete the refurbishment of the Superquinn store network.
The integration has impacted on jobs, but a company spokesperson says that efforts are being made to find the 102 people affected new roles in the Musgrave Group.
"When we announced the change in August we immediately began to work with colleagues to identify possible opportunities for them within the broader Musgrave Group business. In just six months we have already helped 15 colleagues find alternative positions across the wider Musgrave Group and this will continue. In addition we also established a comprehensive outplacement and support programme to assist them. Many colleagues will remain with the business through this year and into 2015."
Commenting on the integration, Martin Kelleher, SuperValu managing director, said: "Today marks one of the most exciting developments in Irish retailing. Combining SuperValu and Superquinn brings together the best of both brands.
"Since announcing our plans to rename Superquinn as SuperValu in August, the consumer response has been very positive demonstrating that both brands are better together.
"Superquinn shoppers have really bought into the quality and value SuperValu offers. We are also keeping all that is great from Superquinn's heritage. We have made the Superquinn sausage available across the SuperValu network nationwide and we are now selling twice as many as before – 30 tonnes of sausages every week."