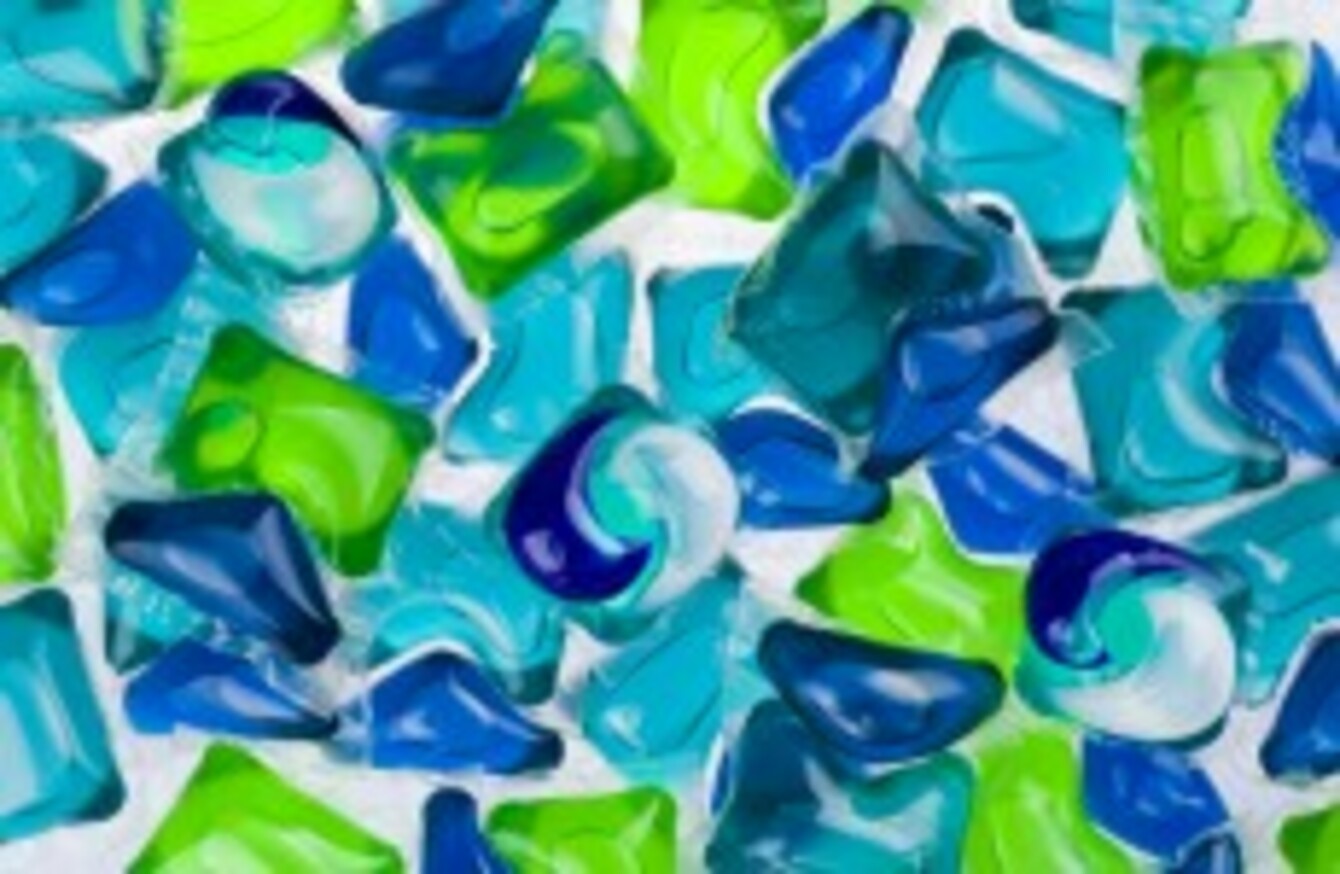 Image: Shutterstock/Didecs
Image: Shutterstock/Didecs
THE PARENTS OF a 17-month-old girl were told their daughter could have died after she bit into a Surf tablet and swallowed a tiny amount of the liquid inside.
Jenny Maher spent two weeks in intensive care at Temple Street Hospital after the incident.
Jenny's mother Sarah Maher, from Dunleer in Co Louth, rushed her daughter to Our Lady of Lourdes hospital in Drogheda after she began vomiting.
Speaking to Anton Savage on Today FM, Sarah said she brought Jenny to the hospital "expecting staff to tell me I was overreacting".
This happened at 2 o'clock. I would have been in the car with her at 2:15 and I'd say it was by 2:20 that she started making funny noises with her breathing in the car so I knew then that something wasn't right.
Jenny found it hard to breathe after taking the tablet as it caused her airway to swell.
The toddler was sedated at Drogheda Hospital before being transferred to Temple Street within an hour, where she was put on nine different medications, including morphine, a relaxant, steroids, antibiotics and a drip.
She was sedated for a week and she had to be weaned off the drugs the following week.
Jenny has now been discharged from hospital, after spending two weeks in Temple Street. Maher added:
She's back running around like herself now and she's doing great.
"There are locks on all the presses now and the washing tablets are up out of her reach."
'We won't be the last'
Maher is now warning parents about the dangers of leaving washing tablets where children can reach them. She told The Michael Reade Show on LMFM:
We were told in the hospital we're not the first for this to happen to and we unfortunately won't be the last either.
Doctors told Sarah that it was one of the worst cases they saw due to Jenny's reaction to the tablet.
Maher added, "Any parent that I've been speaking to, people are obviously asking us how Jenny is, anybody we're talking to, we're getting the same reaction from them, 'Oh God I didn't think they were that dangerous, I didn't think something like that would happen.'
"Neither did I, but we're after having to learn the hard way."