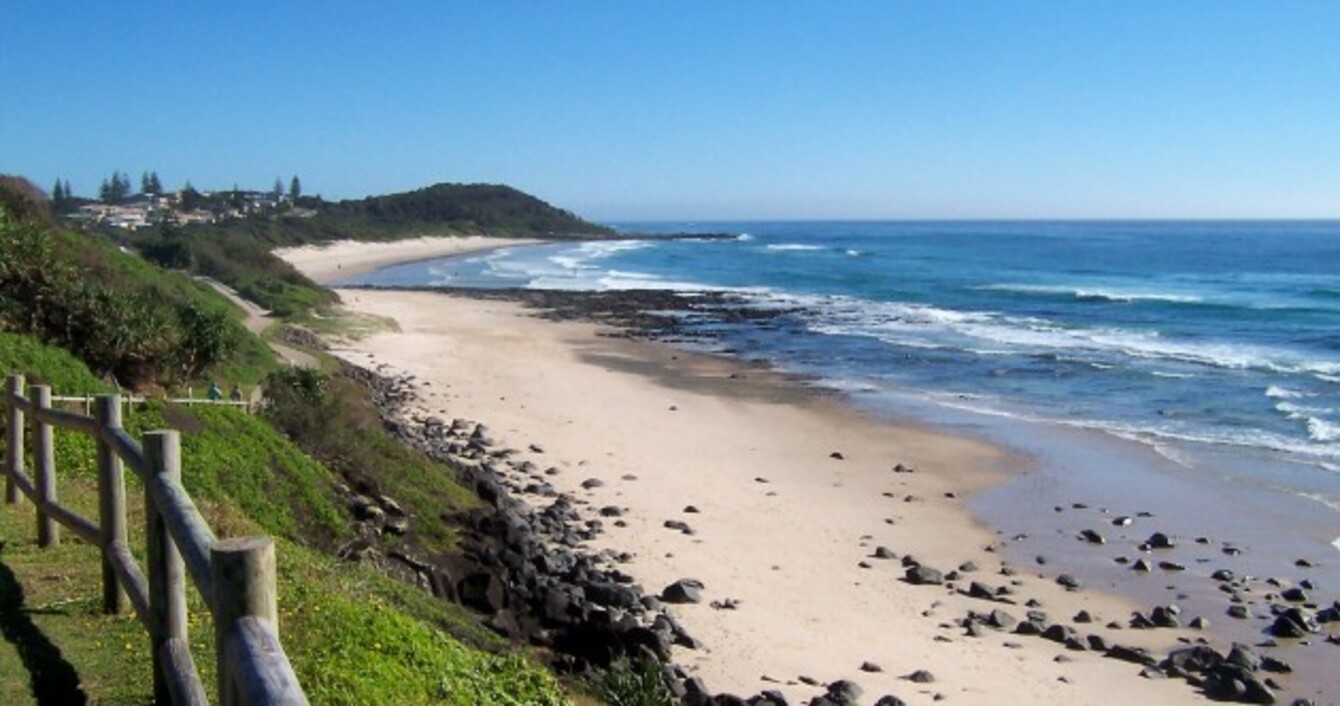 Image: Wikimedia
Image: Wikimedia
A JAPANESE SURFER was killed today after both his legs were apparently bitten off by a shark in eastern Australia.
The attack comes a day after another man suffered serious injuries in the same area.
Police said the 41-year-old died at popular tourist spot Shelly Beach near Ballina, some 187 kilometres (116 miles) south of Brisbane.
A group of surfers helped get him out of the water and first aid was administered, but to no avail.
"We can confirm the man is a Japanese national, aged 41," Detective Inspector Cameron Lindsay told the local Northern Star newspaper, adding that efforts were being made to contact his family.
"He's been living in the Ballina area for around 12 months."
A local cafe owner, identified only as Karen, told reporters the shark came from nowhere.
"It just came up between a bunch of surfers," she said. "They weren't even that far out. He lost both his legs."
Police only described the man's injuries as "substantial".
"He had leg injuries and they were substantial, they were injuries that led to a significant loss of blood," said Lindsay.
Ballina Shire mayor David Wright said rescuers believed it was a great white shark.
"For a shark to take the board and the person sitting on it, it's got to be very big," he said.
Beaches closed
Beaches in the area were closed after the fatality, which came just one day after Jabez Reitman, 35, was attacked while sitting on his surf board off Seven Mile Beach near Byron Bay, only 30 kilometres north of Ballina.
He suffered a cut to his back and puncture wounds to his buttocks.
"Something just jumped out of the water and just grabbed me at my hip and dragged me off my board and took me under the water," he told the Australian Broadcasting Corporation.
"I just came back up and I paddle, paddle, (and) paddled about 60 metres back into the shore."
Sharks are a regular feature in Australian waters, and swimmers and surfers have had their share of encounters with the animals this summer.
Experts say attacks by sharks are increasing as water sports become more popular.
Fatalities, however, remain rare – although two teenagers died in shark attacks in December, one on the country's west coast and one on the east.